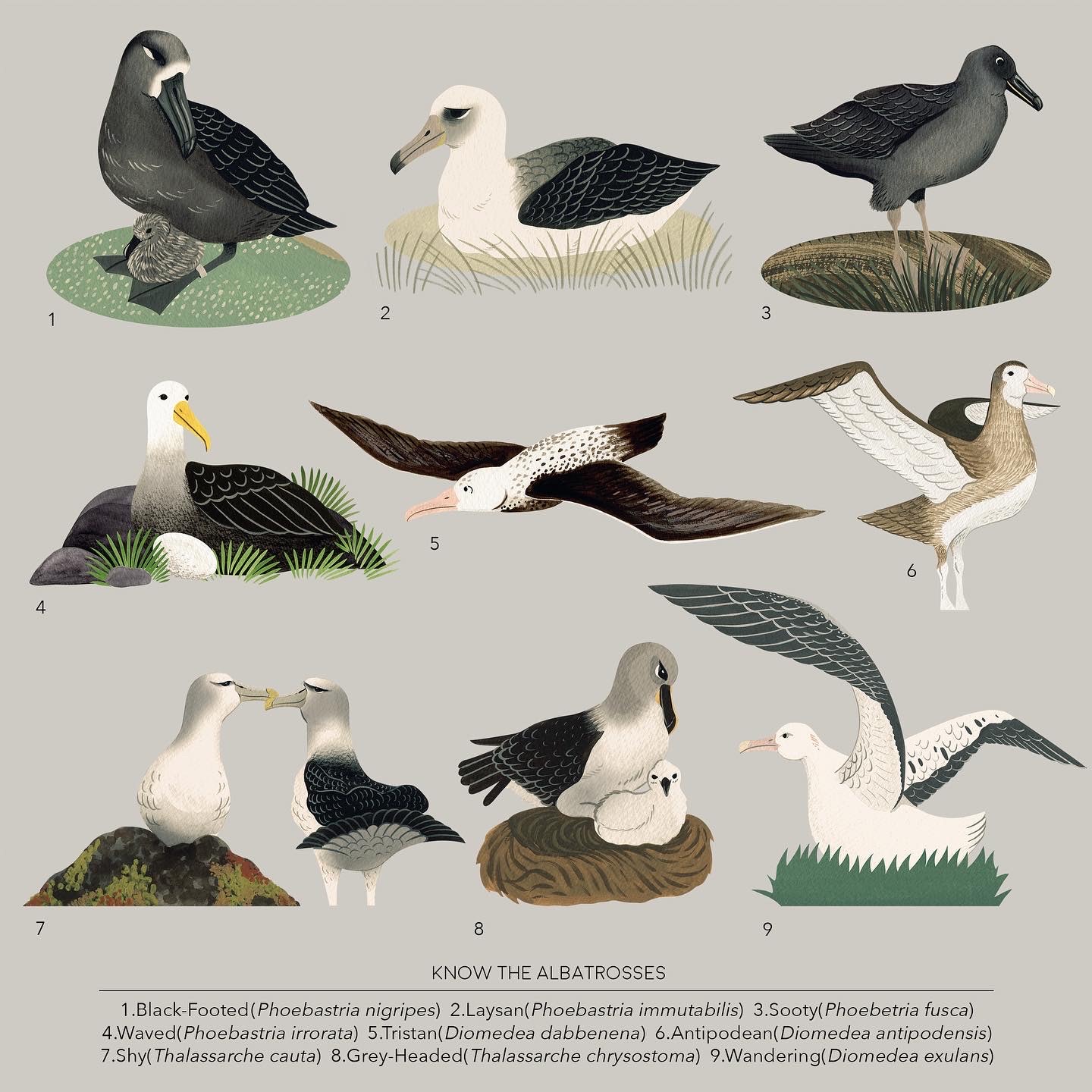 Nine albatrosses for nine infographics, artwork by Namo Niumim
Thai illustrator Namasri 'Namo' Niumim, originally from Bangkok, is a graduate of the School of Architecture and Design, King Mongkut's University of Technology Thonburi with a Bachelor of Fine Arts in Communication Design  Currently working back in her home country, she has previously resided in New Zealand and Tasmania.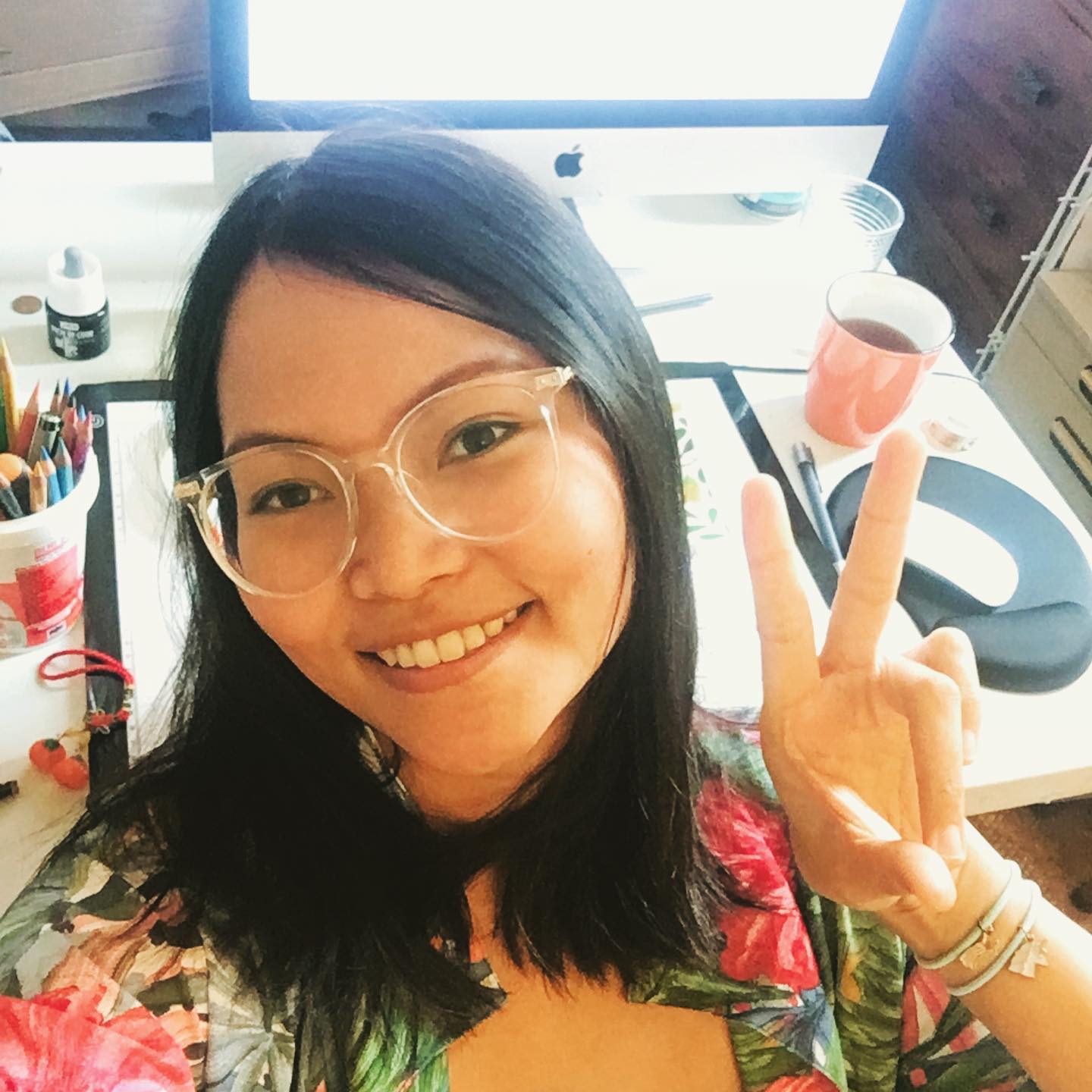 Namo Niumim
For two years Namo, who works primarily in gouache, has been ACAP's "Illustrator in Virtual Residence", working on a series of infographics that depicts aspects of the biology and the conservation threats faced by ACAP-listed species.  To date nine albatross infographics have been produced in English, the most recent for the Endangered Sooty Albatross Phoebetria fusca, with French and Spanish versions following.  Most have been sponsored by and co-published with government departments or environmental NGOs based in Australia, New Zealand, South Africa and the USA.  Currently, sponsorships have been obtained to produce a further six infographics, including for three ACAP-listed petrels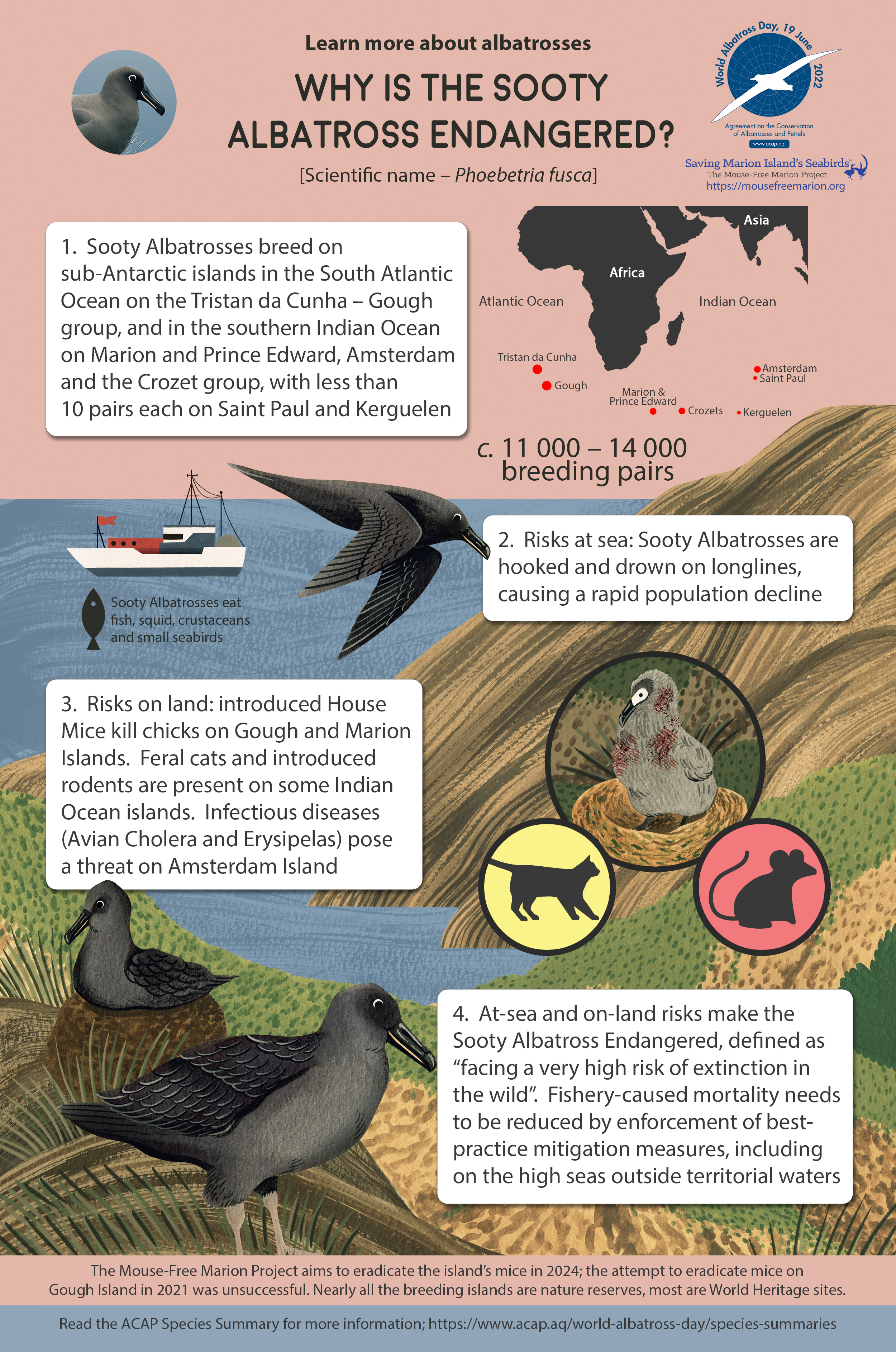 Most of the infographics have been produced in support of World Albatross Day, held annually since 2020 on 19 June, the date the Agreement was signed in 2001.  ACAP's vision is over the next few years to seek sponsorships that will allow infographics to be produced by Namo for all the 31 ACAP-listed albatrosses, petrels and shearwaters.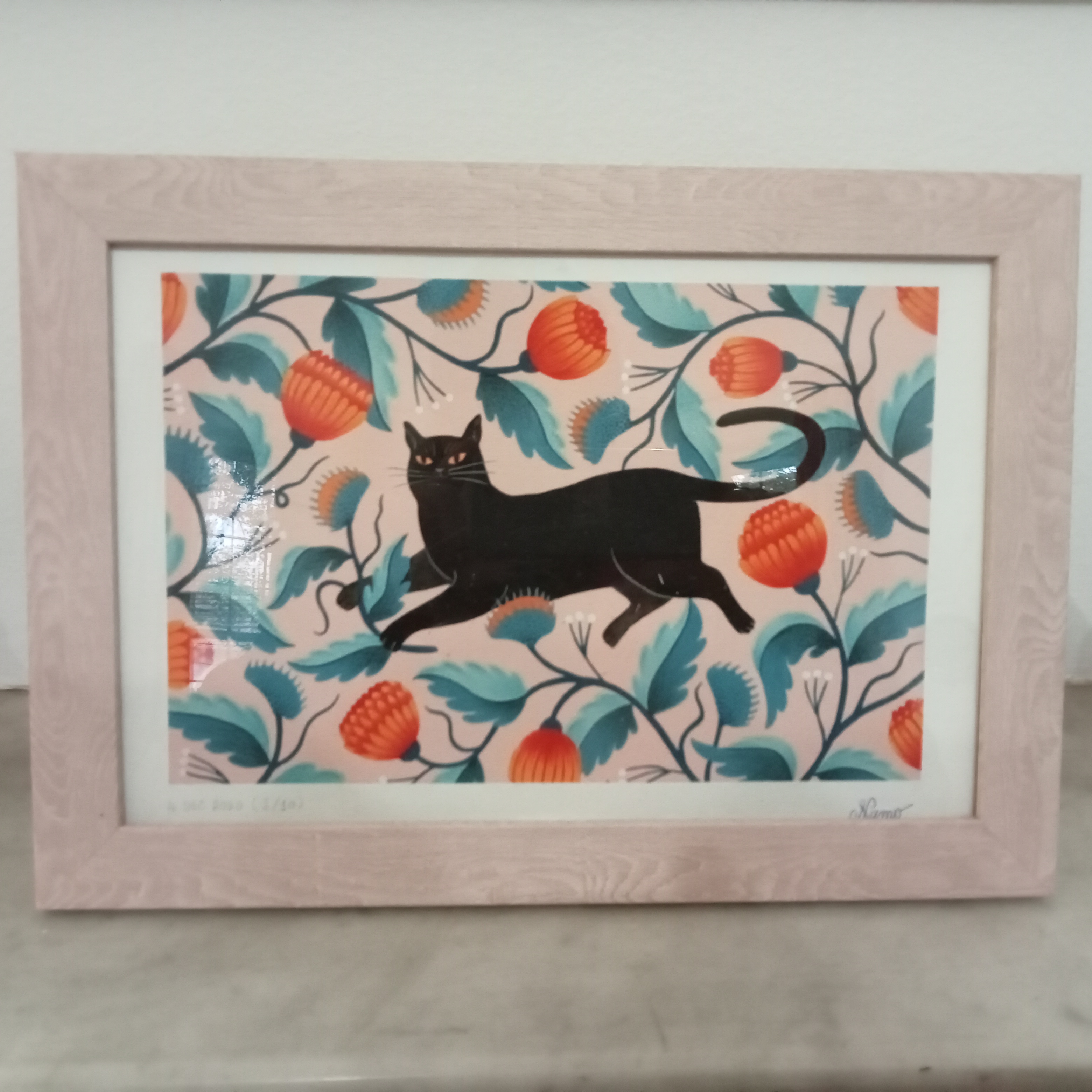 Namo also illustrates cats; the picture here is a prized possession of the ACAP Information Officer, who received it as a gift from the ACAP Executive Secretary to mark his entry into his fourth quarter century.
John Cooper, ACAP Information Officer, 22 June 2022