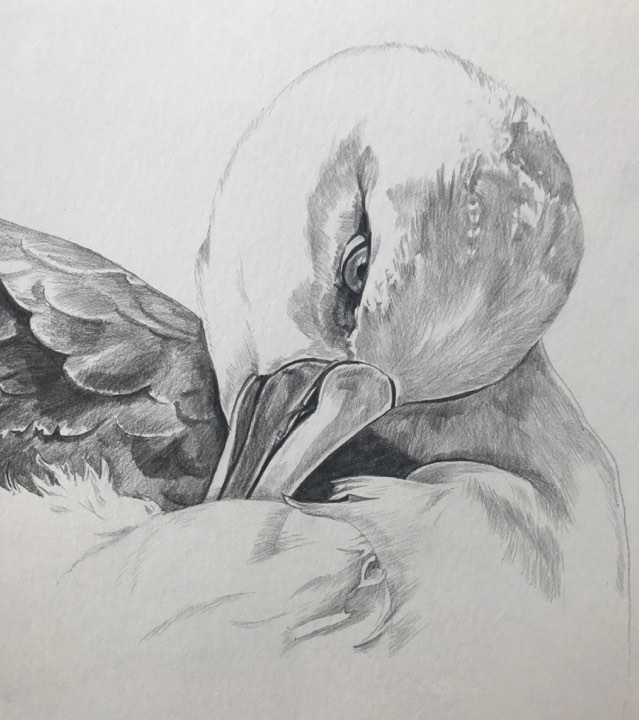 A preening Buller's Albatross, artwork by Virginia Nicol of Artists and Biologists Unite for Nature for ACAP, after a photograph by Laurie Johnson
Its Bird of the Year time again in Australia and New Zealand. Could an ACAP-listed species win for the first time this year?
In New Zealand the annual Bird of the Year competition, organized by the national BirdLife partner, Forest & Bird, writes:
"In 2023, we're searching for our Bird of the Century. Aotearoa New Zealand's favourite election is back, and the stakes are higher than ever before. This year marks a whole century of Forest & Bird speaking up for nature. Join us in celebrating our 100th birthday by sharing the love for our fantastic feathered friends. But vote carefully, this year the winner is not just Bird of the Year, but Bird of the Century!"
This year two ACAP-listed species are included: the globally Endangered and Nationally Critical Antipodean Albatross Diomedea antipodensis and the globally Near Threatened and nationally Declining Buller's Albatross Thalassarche bulleri, both endemic to New Zealand. ACAP has recognized the parlous state of the Antipodean Albatross by producing an infographic poster featuring it, sponsored by New Zealand's Department of Conservation and freely available for downloading from this website. An ACAP infographic for Buller's Albatross is intended to be produced in the first half of next year.
Two other pelagic seabirds are included: Cook's Petrel Pterodroma cookii and Hutton's Shearwater Puffinus huttoni.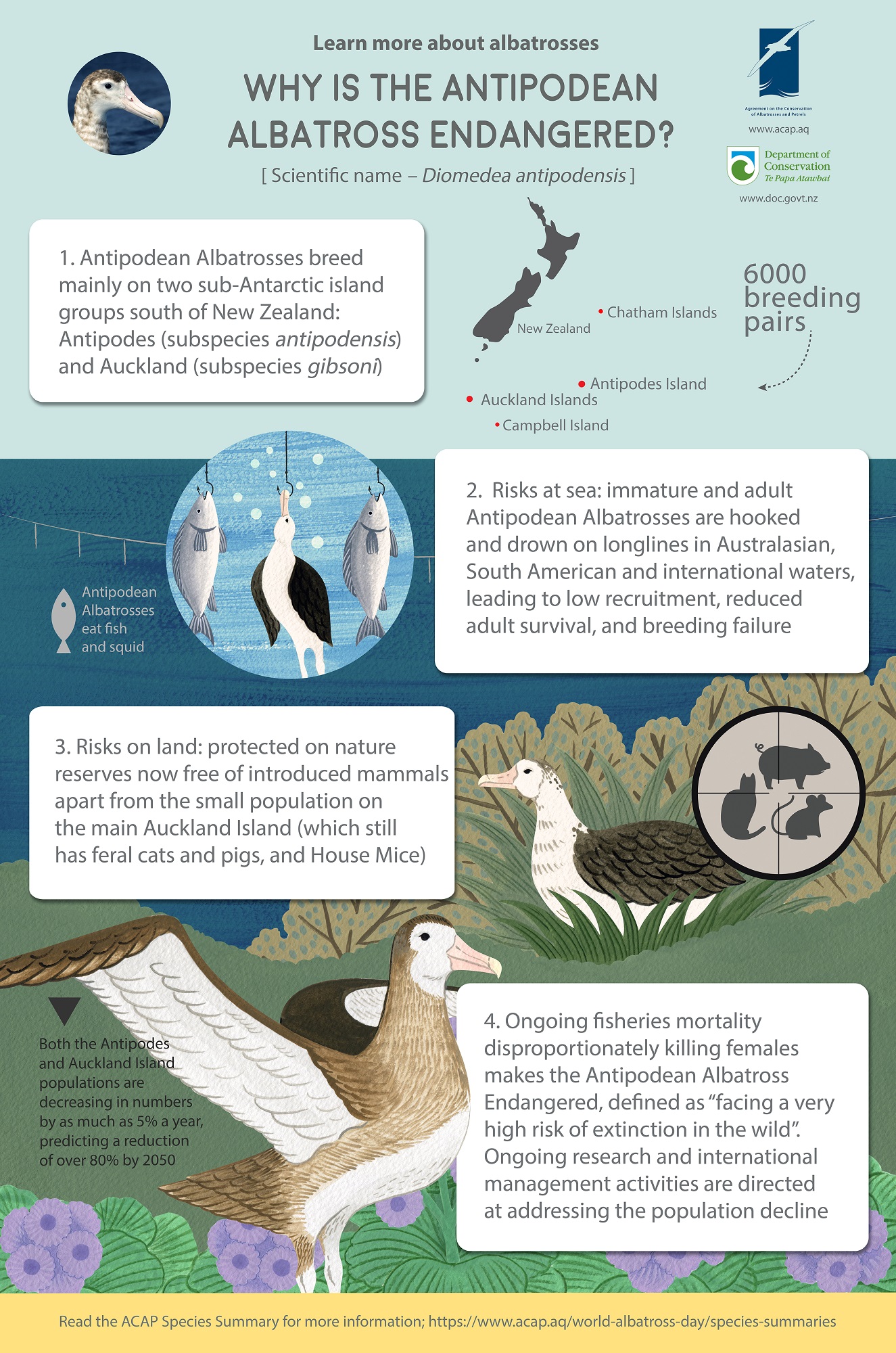 ACAP Infographic for the Antipodean Albatross, artwork by Namo Niumim
Voting for New Zealand's Bird of the Century opens at 09h00 NZST on Monday 30 October.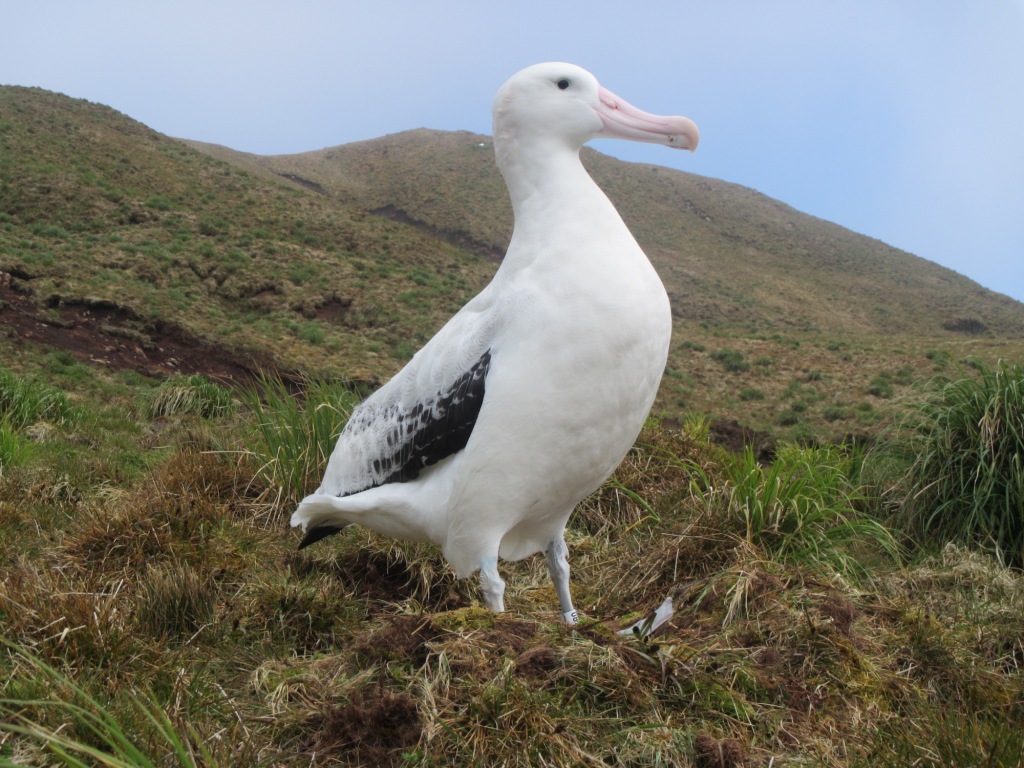 A Wandering Albatross on Australia's Macquarie Island, photograph by Melanie Wells
Meanwhile, the globally Vulnerable Wandering Albatross D. exulans, the sole ACAP-listed species included in Australia's Bird of the Year competition for 2023, currently ongoing, was eliminated yesterday after surviving the first two rounds of voting. No other pelagic seabird has been included. The competition is run by BirdLife Australia.
John Cooper, Emeritus Information Officer, Agreement on the Conservation of Albatrosses and Petrels, 28 September 2023