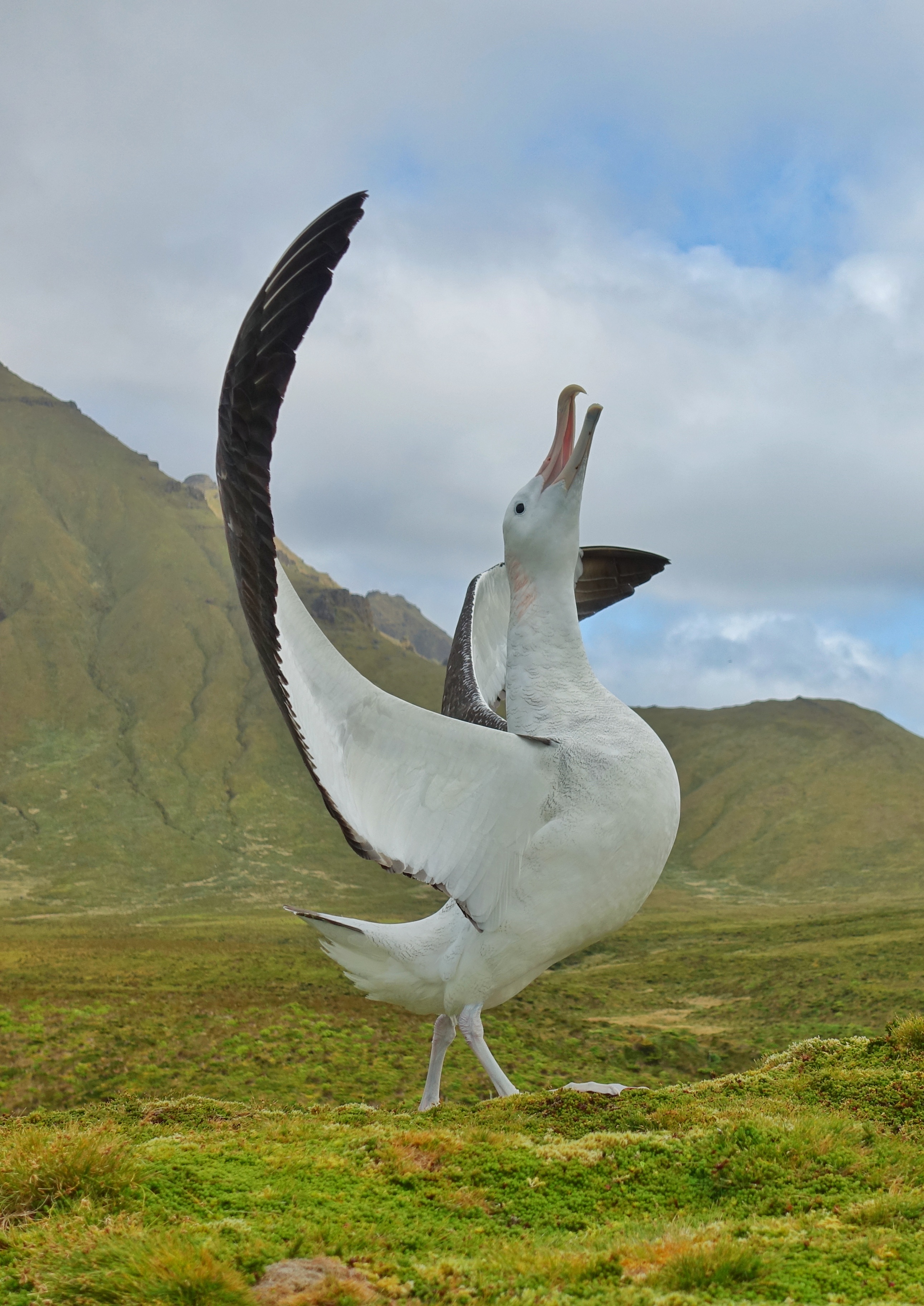 A displaying ACAP-listed Tristan Albatross on Gough Island; photograph by Michelle Risi
'From Agreement to Action: Build Back Biodiversity" is the theme for this year's International Biodiversity Day, a sentiment that will be forefront in the minds of delegates of the Thirteenth Meeting of the Advisory Committee (AC13) who gather today in Edinburgh to commence the week-long round of talks.
In 2019, ACAP's Advisory Committee declared a conservation crisis for its listed albatrosses and petrels, with fisheries operations, particularly longline and trawler fishing, identified as the biggest threat facing these magnificent birds. Although albatrosses and petrels face other threats including introduced predators, diseases and plastic ingestion, thousands continue to die every year from entanglements in fishing gear, or swallowing baited hooks and drowning.
ACAP has developed a comprehensive range of Best Practice Advice guidelines and factsheets containing proven mitigation measures that can be implemented by ACAP Parties, non-Party Range States and, critically, Regional Fisheries Management Organisations (RFMOs) to reduce seabird bycatch. Uptake of these proven measures remains low, and engagement with stakeholders such as RFMOs is essential to improve population trends of ACAP species. 
The challenge facing the Advisory Committee this week may well be finding the route to move beyond agreement of the conservation crisis facing these birds to tangible action that will assist ACAP in its objective to achieve and maintain a favourable conservation status for its listed species.
22 May 2023