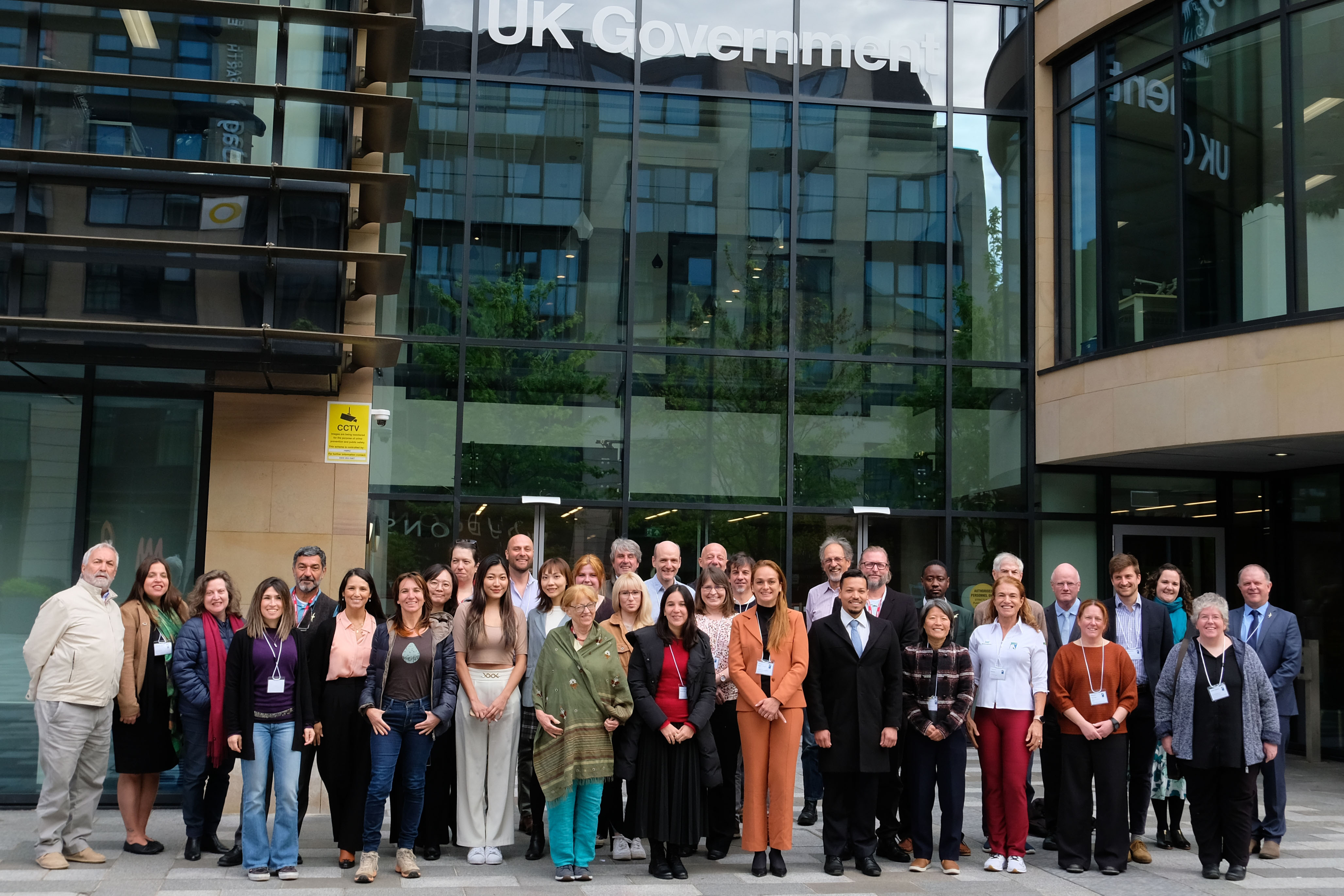 Delegates attending the Thirteenth Meeting of the ACAP Advisory Committee gather for the official photo outside Queen Elizabeth House, Edinburgh, Scotland, photograph by Bree Forrer
Two-weeks of intense and productive talks concluded in Edinburgh, Scotland with the Thirteenth Meeting of the ACAP Advisory Committee (AC13) adopting its report last Friday. 
AC13 spent last week considering the recommendations put forward in the reports from its Working Group meetings held the previous week. The reports of the Seabird Bycatch (SBWG11) and Population and Conservation Status (PaCSWG7) Working Groups and the joint meeting of both Working Groups (Joint SBWG11-PaCSWG7) are now available on the ACAP website (see AC13 Docs 9, 11 & 12).  The report of the ACAP Taxonomy Working Group (AC13 Doc 10), which conducts its business online, was also considered by the Advisory Committee.
The report of the 13th Meeting of the Advisory Committee in the three official languages of English, France and Spanish will be published on the ACAP website.
The day before report adoption, delegates were treated to a superb day out to the Scottish Seabird Centre, a conservation and education charity located approximately an hour east of Edinburgh in the pretty seaside town of North Berwick. The centre manages several islands that are home to internationally important breeding seabird populations. 

AC13 Delegates aboard the boat ready to take in a wonderful afternoon spotting seabirds (left); and the iconic Bass Rock with its distinctive lighthouse looms in the distance (right). The rock appears white due to the thousands of Northern Gannets nesting and their guano staining the rock's surface, photographs by Bree Forrer
Delegates enjoyed a presentation from the centre and explored its interactive education facilities before heading out on a boat trip around the islands of Bass Rock and Craigleith. The iconic Bass Rock is a steep volcanic monolith which has supported up to 150 000 Northern Gannets, plus smaller numbers of European Shags, Common Guillemots (Common Murres) and Razorbills. Craigleith, one of the smaller islands in the chain is inhabited by a variety of seabirds, including the crowd favourite, the Atlantic Puffin.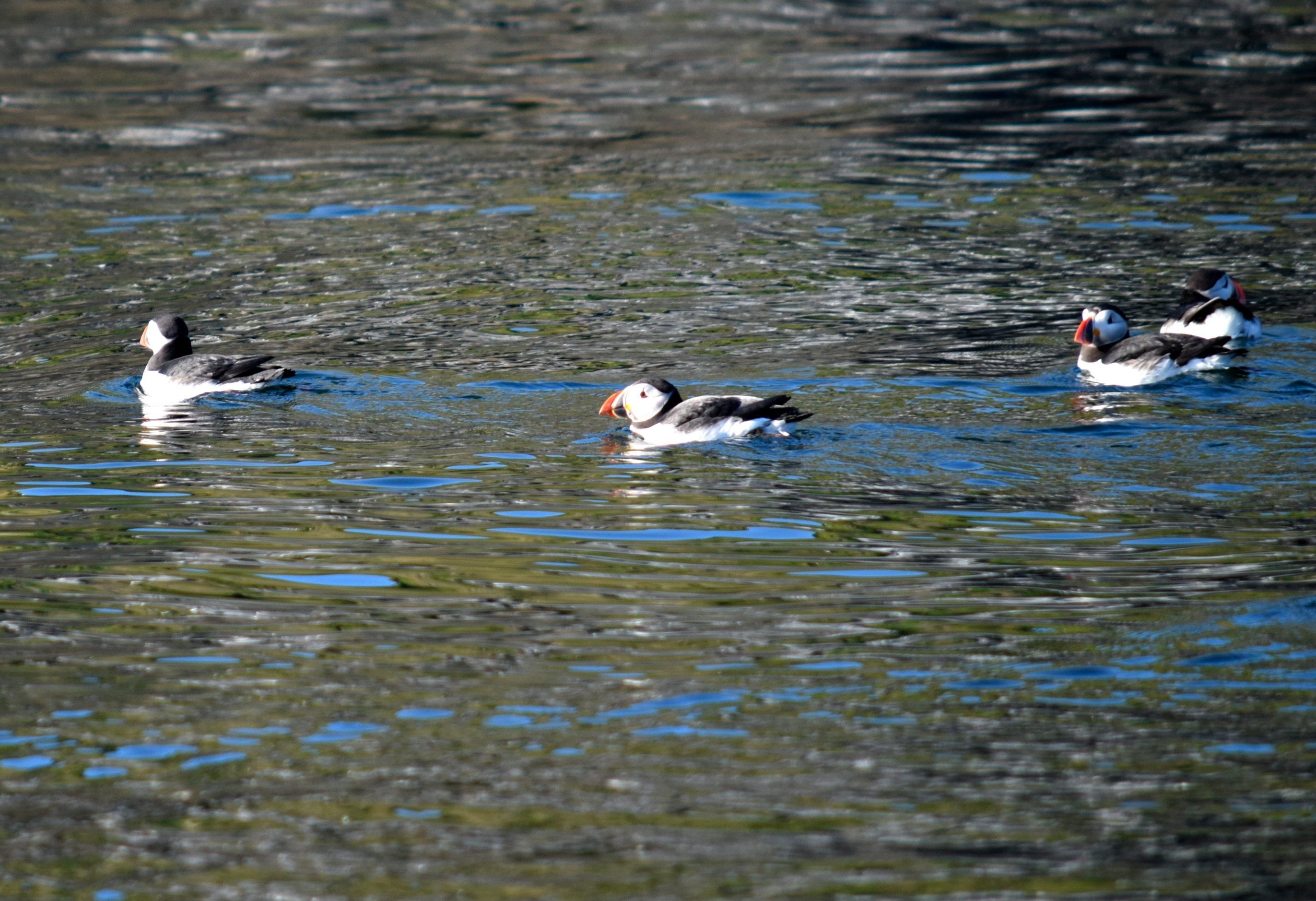 Atlantic Puffins were high on the group's wish list of birds to see on the outing and delegates did not leave disappointed, photograph by Patricia Serafini
In May 2022, the Highly Pathogenic Avian Influenza (sub-type H5N1) was confirmed on Bass Rock and thousands of Northern Gannets became infected and died. Staff at the Seabird Centre are hoping to carry out a census over the coming summer to gauge population numbers.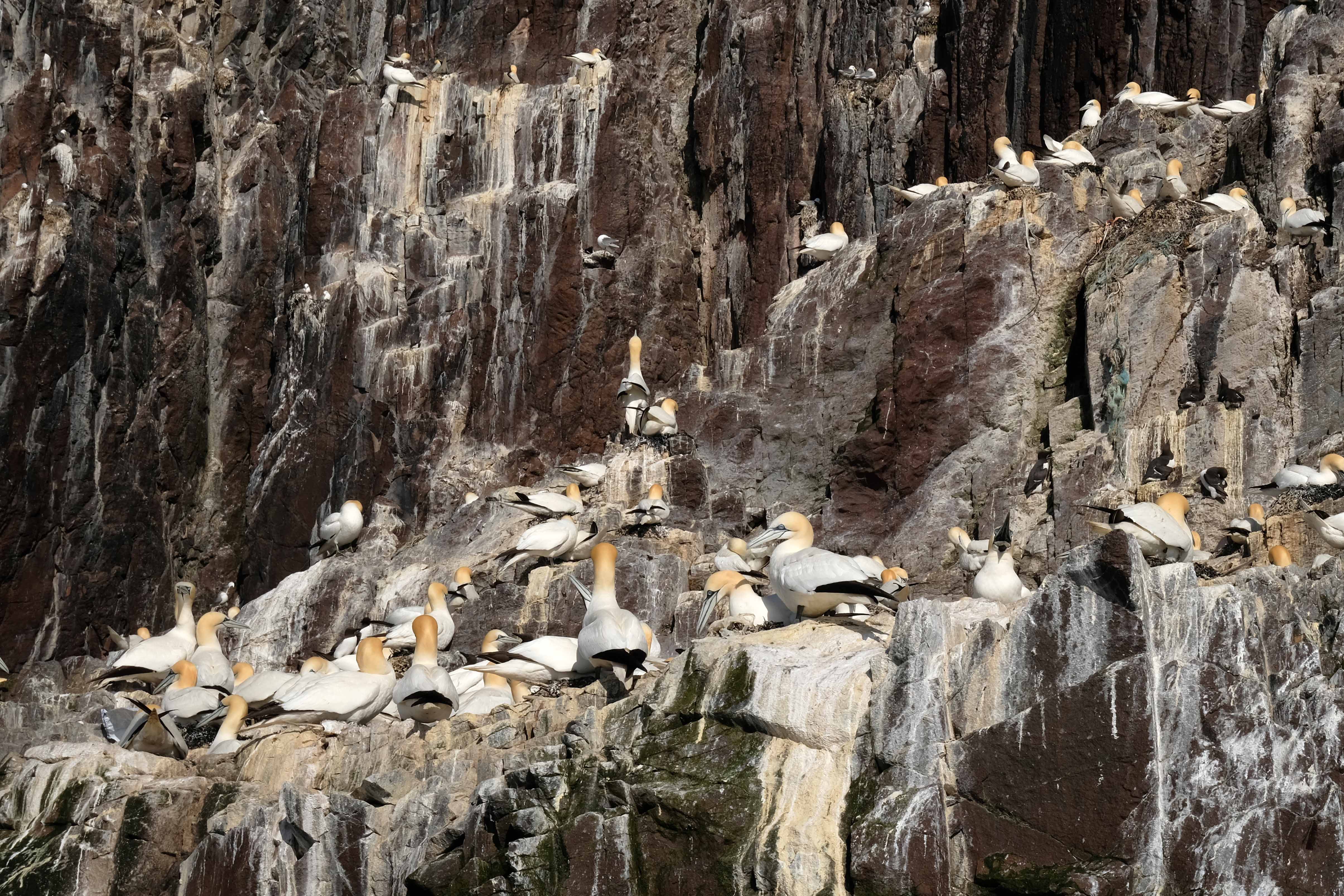 Northern Gannets crowd the volcanic rock of the Bass (as it is known locally), photograph by Bree Forrer
The outing, though sobering with the knowledge of the devastation caused by H5N1 in seabird colonies in Scotland and across the world, was thoroughly enjoyed by delegates who witnessed thousands of seabirds in their natural habitats. The day was a poignant reminder of the importance of continuing to strive for the conservation of albatrosses and petrels against the many threats they face.
29 May 2023