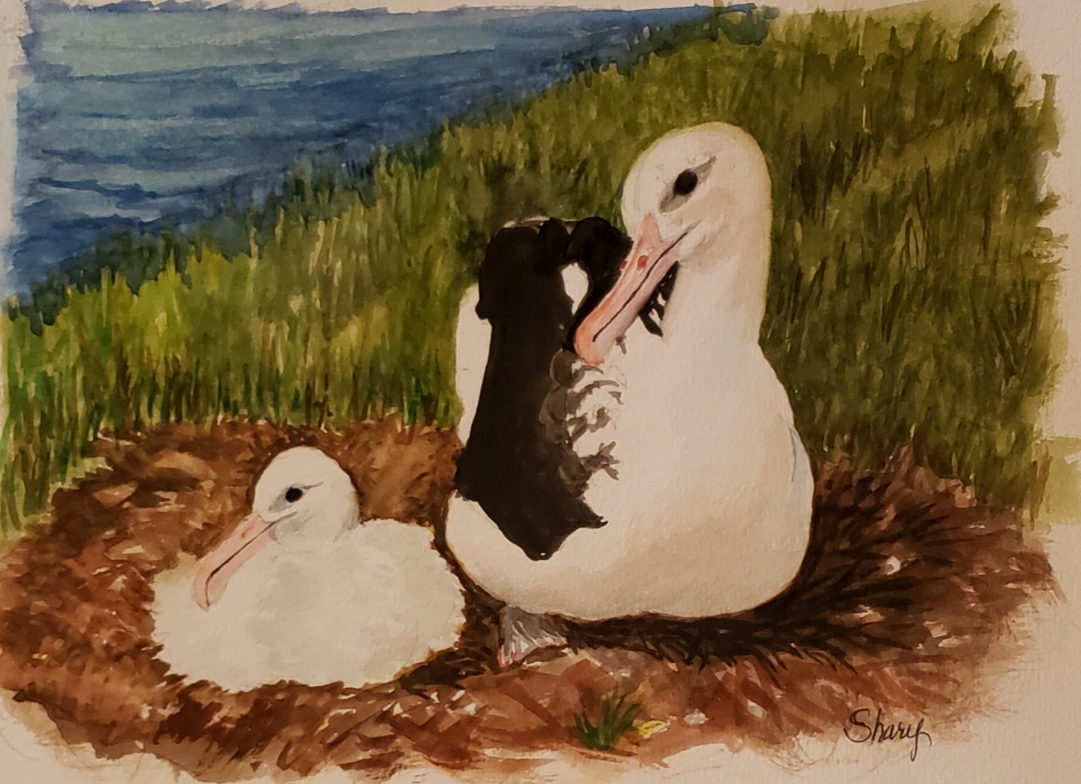 A Northern Royal Albatross and its chick at Taiaroa Head, painting by Shary Page Weckwerth
An Endangered Northern Royal Albatross Diomedea sanfordi chick has been killed by what most likely a non-native Stoat Mustela erminea within the albatross colony on Taiaroa Head, South Island, New Zealand This the first such reported fatality since 1997 (click here).
Royal Albatross Centre manager Hoani Langsbury said the culprit would have climbed the fence, at the breeding colony on the Otago Peninsula. "While the death was upsetting his team worked hard year round to keep predators out. The Royal Albatross Centre relies heavily on traps and other predator management techniques to keep mustelid creatures like Stoats away from the birds, killing about 15 Stoats a year".
Taiaroa Head does not have a predator-exclusion fence that could keep out mustelids, as well as rodents and feral cats, as exist at some other albatross colonies.
There are 24 chicks at the colony at present, out of 36 eggs laid in the current 2019/20 breeding season.
Watch the live-streaming 'Royal Cam' at Taiaroa Head here.
John Cooper, ACAP Information Officer, 13 March 2020