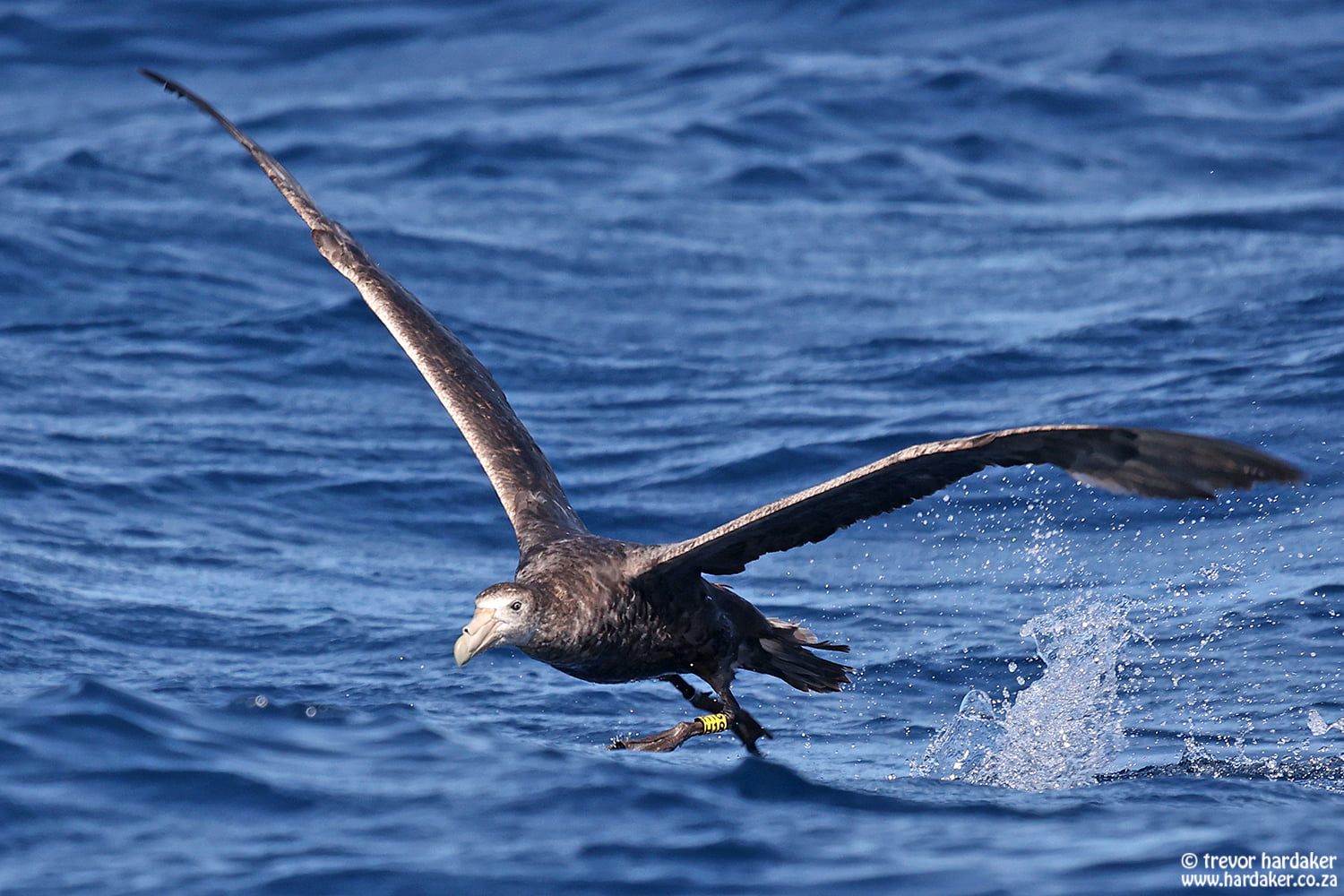 H18 off the Cape Peninsula, photograph by Trevor Hardaker
A colour-banded Southern Giant Petrel Macronectes giganteus was photographed approximately 32 nautical miles (59 km) offshore on a Zest for Birds 'pelagic' bird-watching day trip out of Hout Bay on South Africa's Cape Peninsula on 14 November 2021. The bird was seen among a flock of seabirds attending a demersal hake trawler. It was originally banded (with metal SAFRING 9-A69410 on its right leg and plastic Yellow H18 on its left) as a breeding female (determined by culmen length) of unknown age on 07 October 2016 in a monitoring colony below Low Hump on Gough Island in the South Atlantic, the most northerly breeding locality for the species.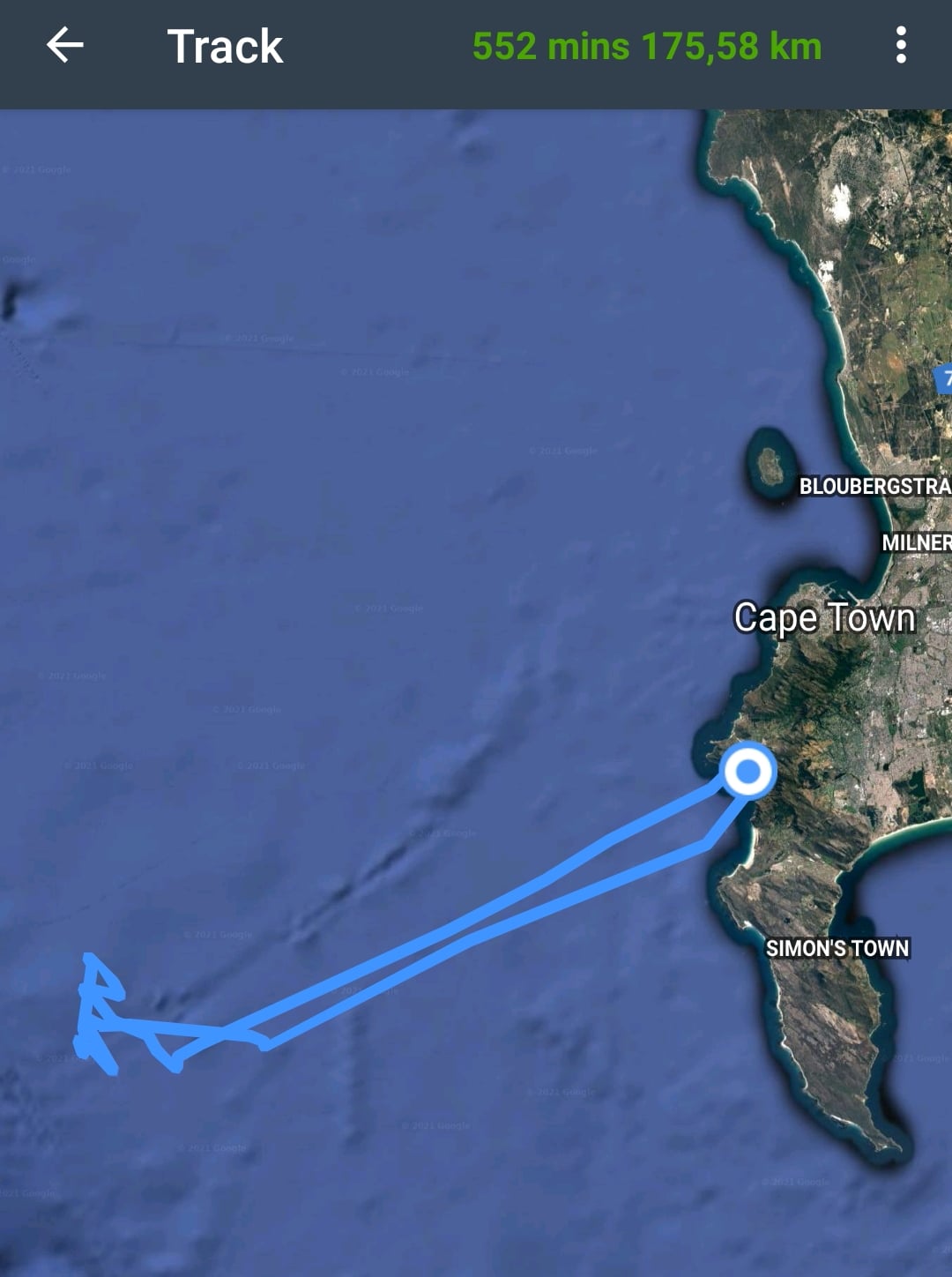 Track followed on 14 November 2021
The bird was recorded breeding again in the Low Hump colony in the 2018/19 and 2019/20 seasons (successfully) and again in the 2020/21 season (unsuccessfully), being last seen there in May 2021. Her partner since at least 2018/19, Yellow G93, had been recorded on an empty nest in the colony on 16 September this year but it seems no breeding took place. So it appears H18 is on "sabbatical" for the current 2021/22 season as female Southern Giant Petrels are unlikely to travel that far away from home when breeding – although they have been seen around Tristan da Cunha 413 km away from Gough just a few days after being recorded incubating on the island (click here). Taking years off from breeding is quite common for the species; indeed, the bird may also have missed the 2017/18 breeding season.
The observation is of particular interest to ACAP's Information Officer as he initiated the long-term monitoring study in the Low Hump colony in September 2010 with the support of a Captain Simpson Scholarship from the Royal Naval Birdwatching Society. Good to know then that after a decade the study he set up colour- and metal-banding incubating birds and staking nests towards the end of his field-work years, with high hopes of it continuing, is being kept going by field researchers from the UK's Royal Society for the Protection of Birds (RSPB).
With thanks to Trevor Hardaker, Zest for Birds and Steffen Oppel, RSPB.
Reference:
Cooper, J. & Parker, G.C. 2011. Observations of sexual dimorphism among the Southern Giant Petrels Macronectes giganteus of Gough Island. Sea Swallow 60: 84-90.
John Cooper, ACAP Information Officer, 23 November 2021