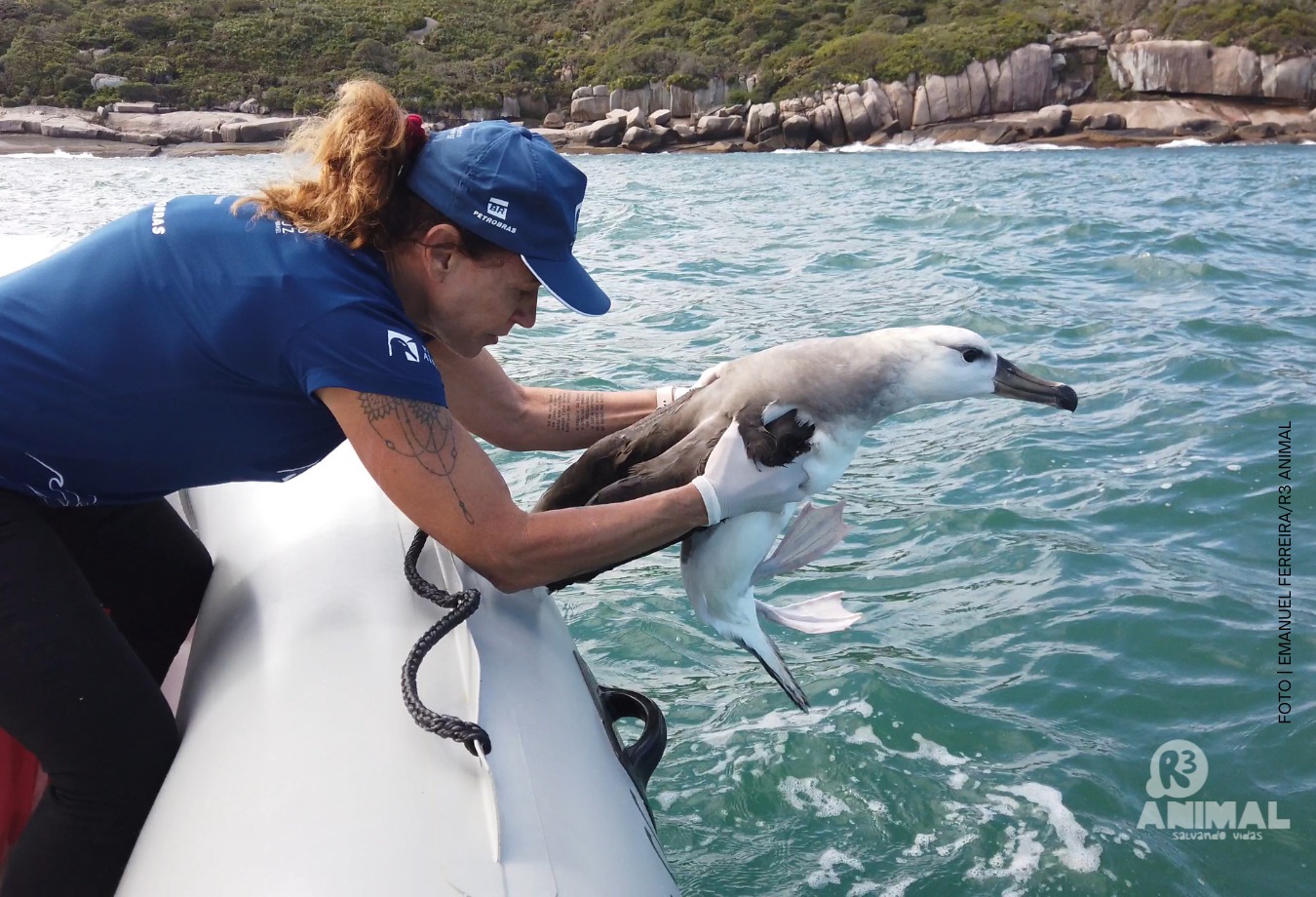 Gently does it: Tatiana Neves releases the rehabilitated Black-browed Albatross at sea; photograph by Emanuel Ferreira
A juvenile Black-browed Albatross Thalassarche melanophris was received by the wildlife rehabilitation organization R3 Animal after rescue from the shore at Praia da Armação (Armacao Beach), Florianópolis, Brazil on 31 July by the Bacia de Santos Beach Monitoring Project (Projeto de Monitoramento de Praias da Bacia de Santos). Upon admission, the bird was found to be thin, extremely dehydrated and with ectoparasites present.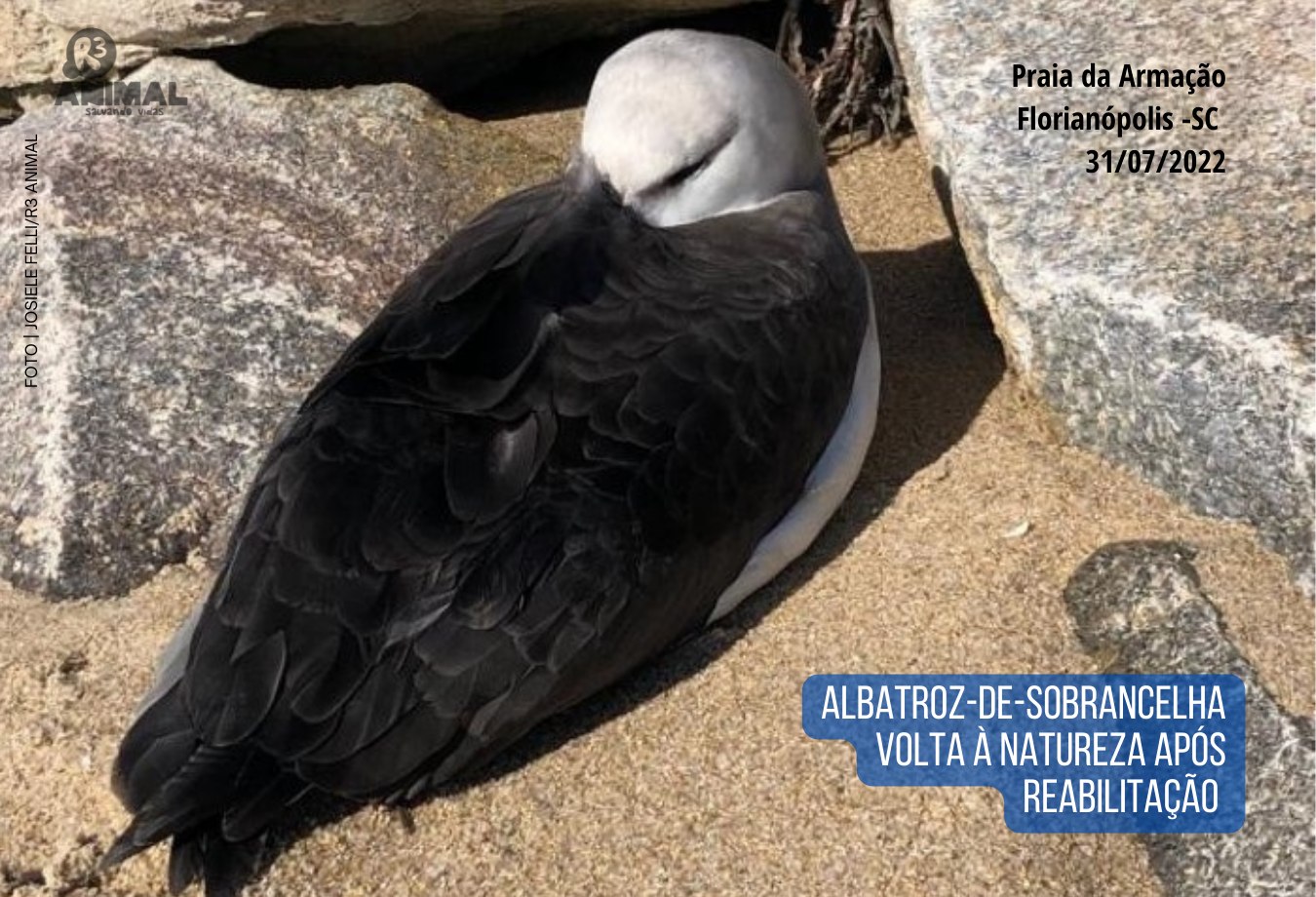 On discovery; photograph by Josiele Felli
Following health checks and medication over three weeks of rehabilitation it was released at sea near Xavier Island, Florianópolis, when it was photographed taking to flight from the water. Aboard the release vessel was a team from the NGO Projeto Albatroz, including its founder and general coordinator, Tatiana Neves, who was given the honours of making the actual release.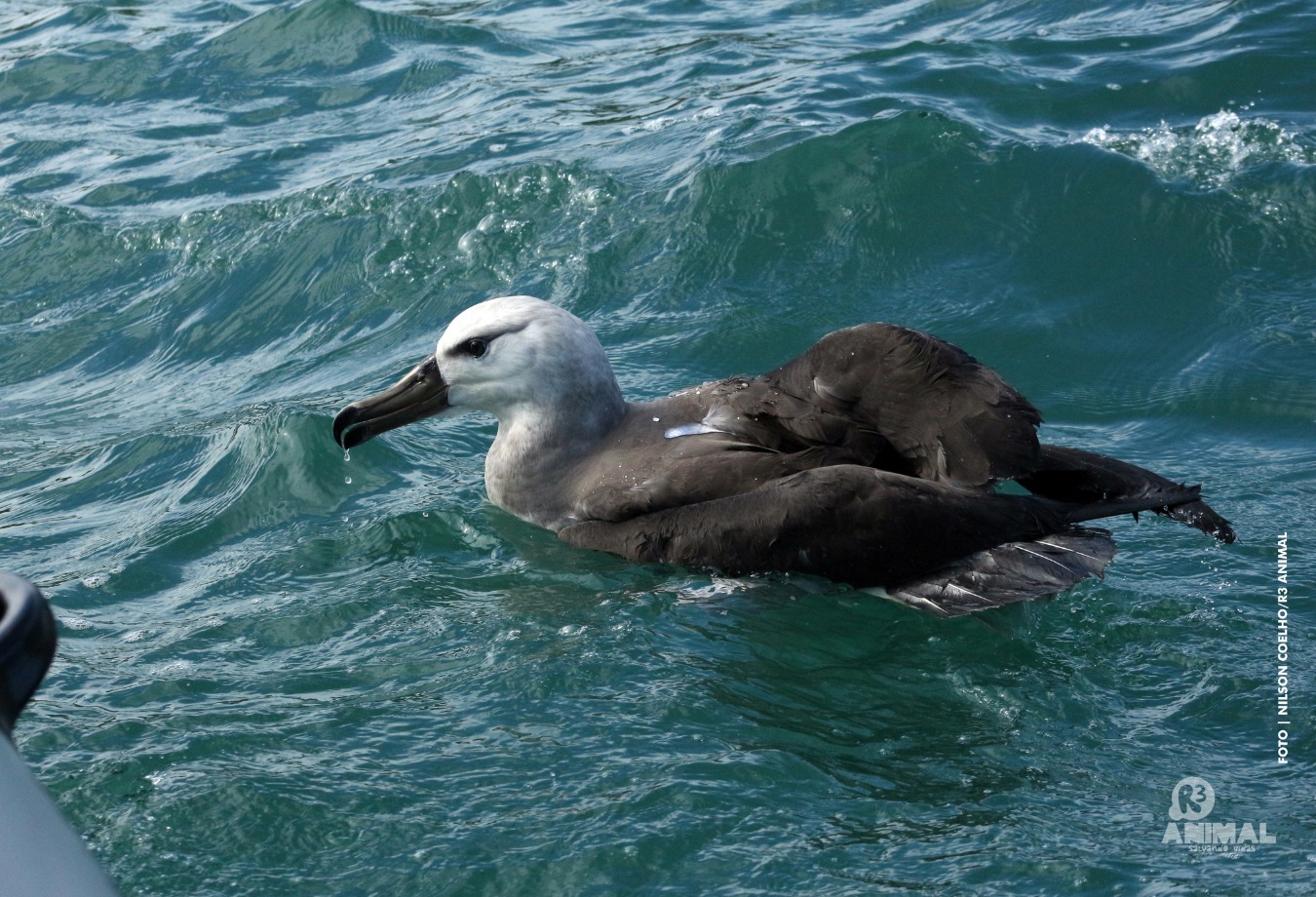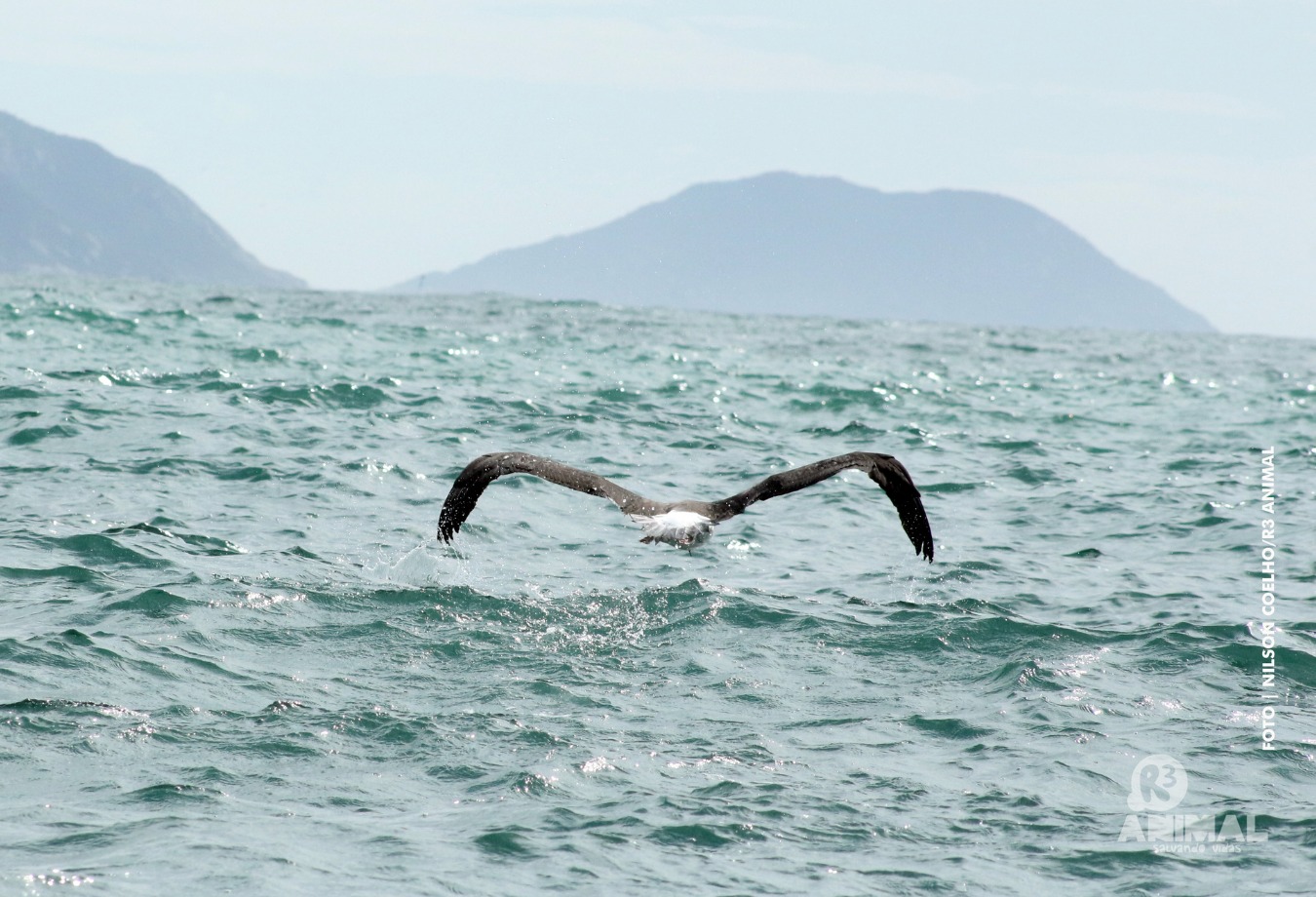 After release: on the water and taking off; photographs by Nilson Coelho
Tatiana writes (in translation) "It was magic for me! After 33 years dedicating my life to the conservation of these birds, I'd never had the opportunity to release a live albatross. A beautiful day, a beautiful rehabilitation job and a magnificent animal."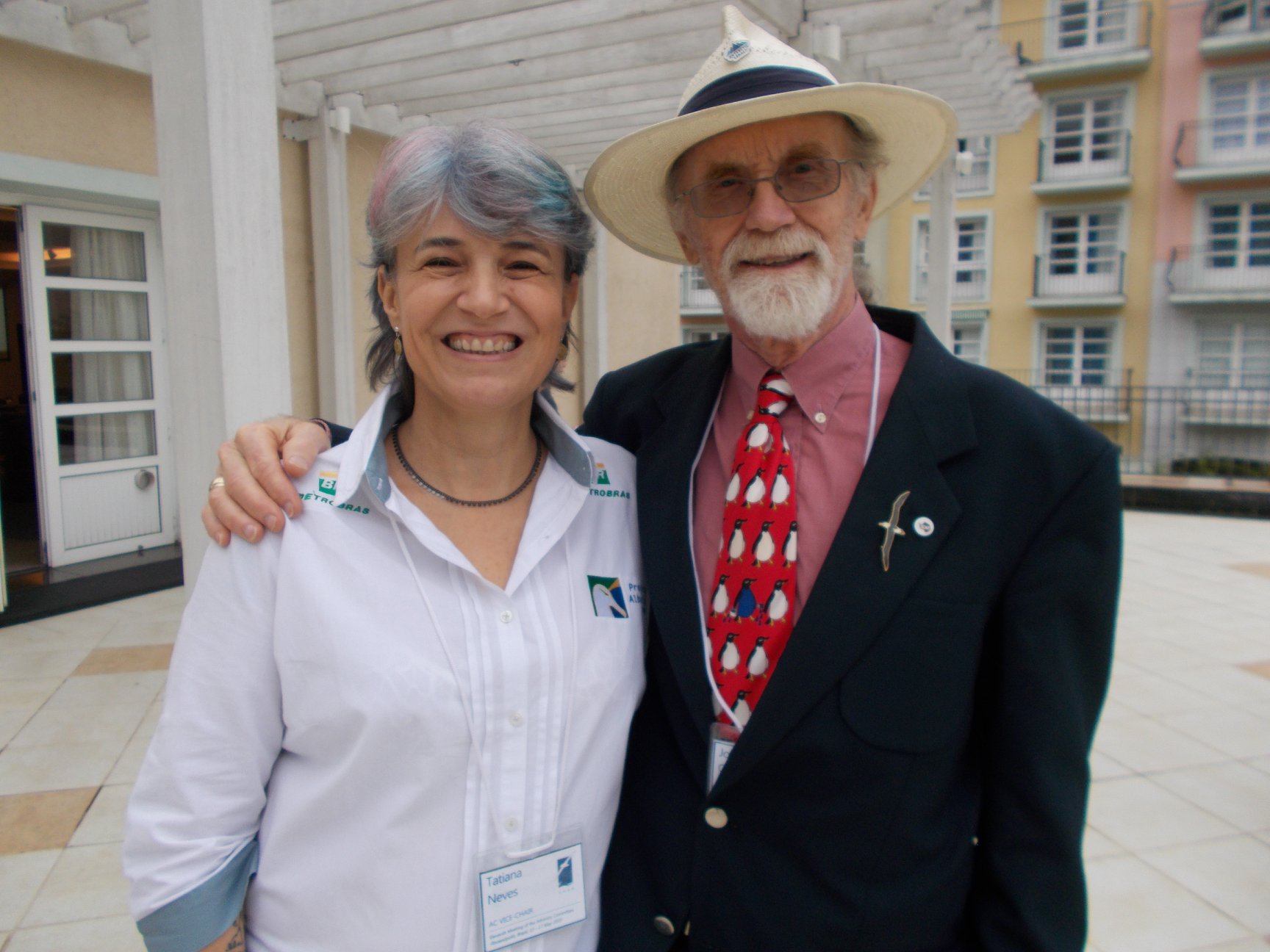 Tatiana Neves with ACAP's then Information Officer, John Cooper, Florianópolis, Brazil, when attending the Eleventh Meeting of the ACAP Advisory Committee (AC11), May 2019
Tatiana Neves is a long-time supporter of the Albatross and Petrel Agreement, having attended many of its meetings since its inception as a member of the Brazilian Delegation or representing her NGO. After serving as a coordinator of an ACAP working group, she is currently the Vice-Chair of the ACAP Advisory Committee. It has been a great pleasure working with Tati on albatross conservation all these years. Now retired from the ACAP Secretariat, I will miss our annual meetings around the world.
John Cooper, ACAP News Correspondent, 08 September 2022