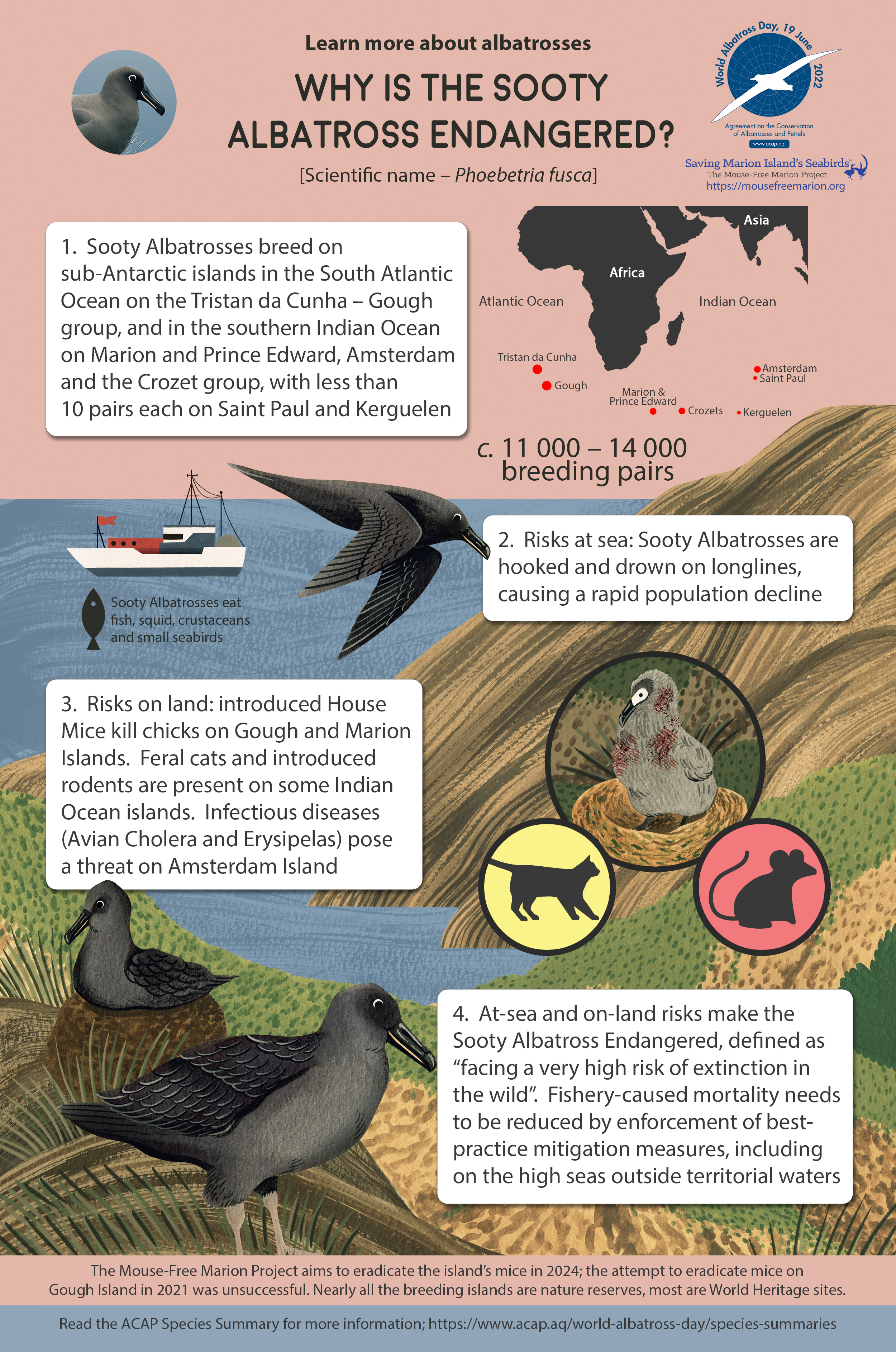 An ACAP Species Infographic for the Endangered Sooty Albatross Phoebetria fusca in support of this year's World Albatross Day and its theme of Climate Change is now available from here. The infographic has been co-published with South Africa's Mouse-Free Marion Project, which aims to eradicate the island's introduced House Mice Mus musculus in 2014 The mice have taken to attacking and killing the seabirds, including its breeding Sooty Albatrosses – as is illustrated in the infographic.
Versions in the three ACAP official languages of English, French and Spanish are available for six of the nine; French and Spanish versions for the three infographics, including the Sooty, produced this year will be released soon. Available in two poster sizes (approximately A2 and A3) and in a web version, the infographic may be freely downloaded and used non-commercially and with acknowledgement in the support of albatross conservation.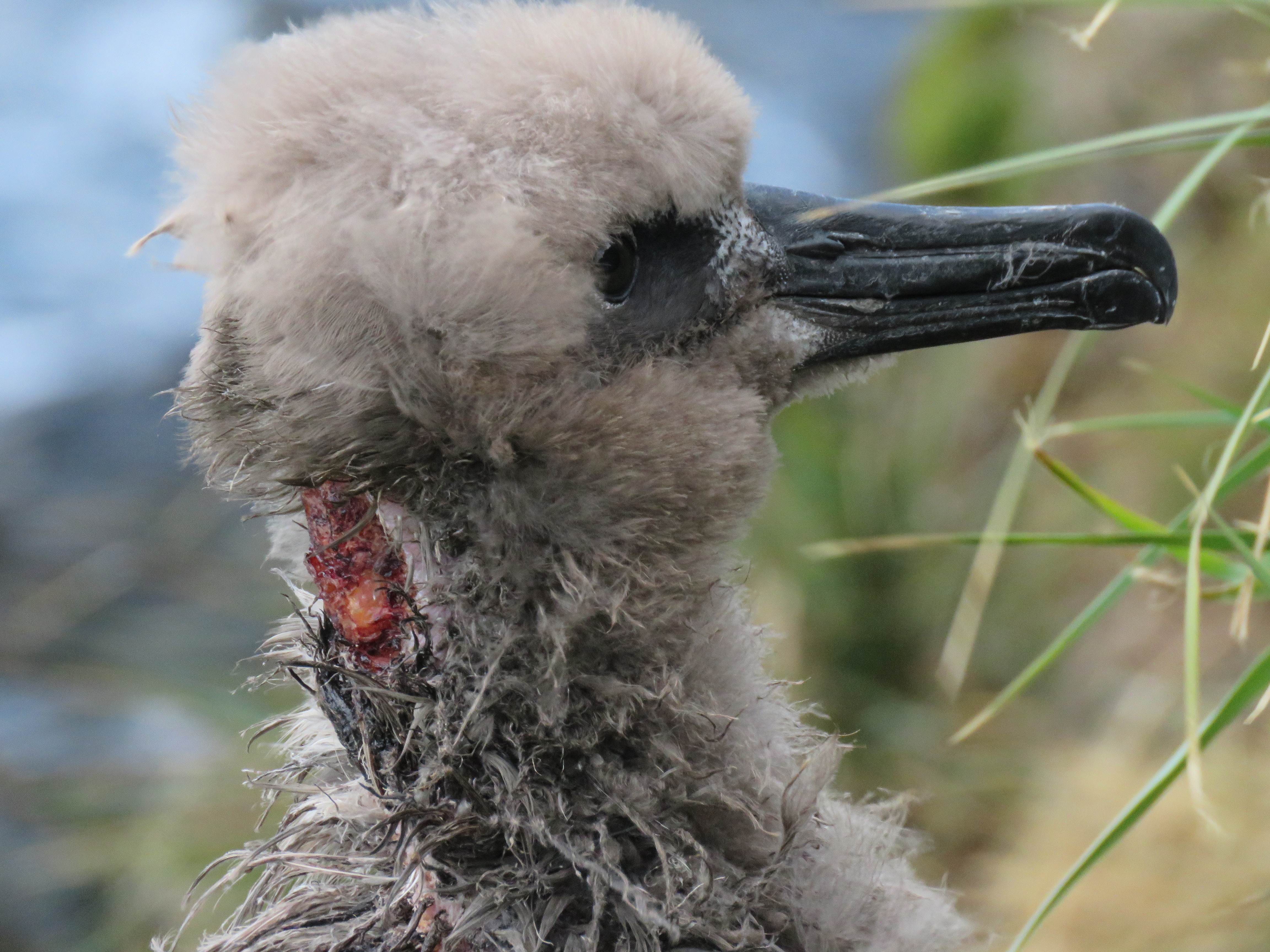 Attacked by mice at night, this Sooty Albatross chick on Marion Island will not survive; photograph by Stefan Schoombie

The Sooty Albatross Infographic follows on from the eight previously produced for the Endangered Antipodean Diomedea antipodensis, Near Threatened Black-footed Phoebastria nigripes, Endangered Grey-headed Thalassarche chrysostoma, Near Threatened Laysan P. immutabilis, Near Threatened Shy T. cauta, Critically Endangered Tristan D. dabbenena, Vulnerable Wandering D. exulans and Waved Phoebastria irrorata Albatrosses.
All the infographics have been created by Thai illustrator Namasri 'Namo' Niumim who has also produced a poster illustrating the albatrosses depicted on the infographics (click here).
Sponsorships for a further six infographics have been obtained, including for three ACAP-listed petrels. It is intended they will be prepared and released over the next 12 months in time for World Albatross Day on 19 June 2022.
John Cooper, ACAP Information Officer, 28 June 2022