Anton Wolfaardt holds his MFM Sponsor a Hectare certificate received in appreciation from the Agreement on the Conservation of Albatrosses and Petrels (ACAP)
In celebration of World Albatross Day this year with its theme of Climate Change, the Mouse-Free Marion Project Leader, Anton Wolfaardt gave the 100th online lecture in BirdLife South Africa's regular Conservation Conversations series on 21 June. His talk can now be viewed via Youtube here.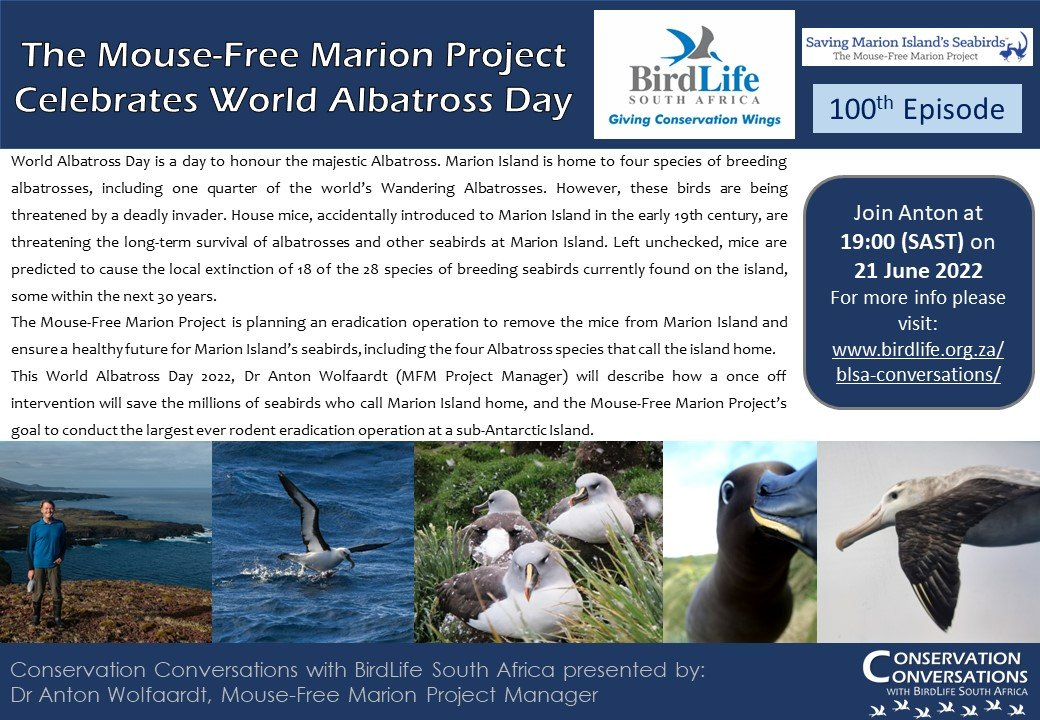 Read a recent ACAP Latest News post by Anton marking World Albatross Day.
John Cooper, ACAP Information Officer, 24 June 2022