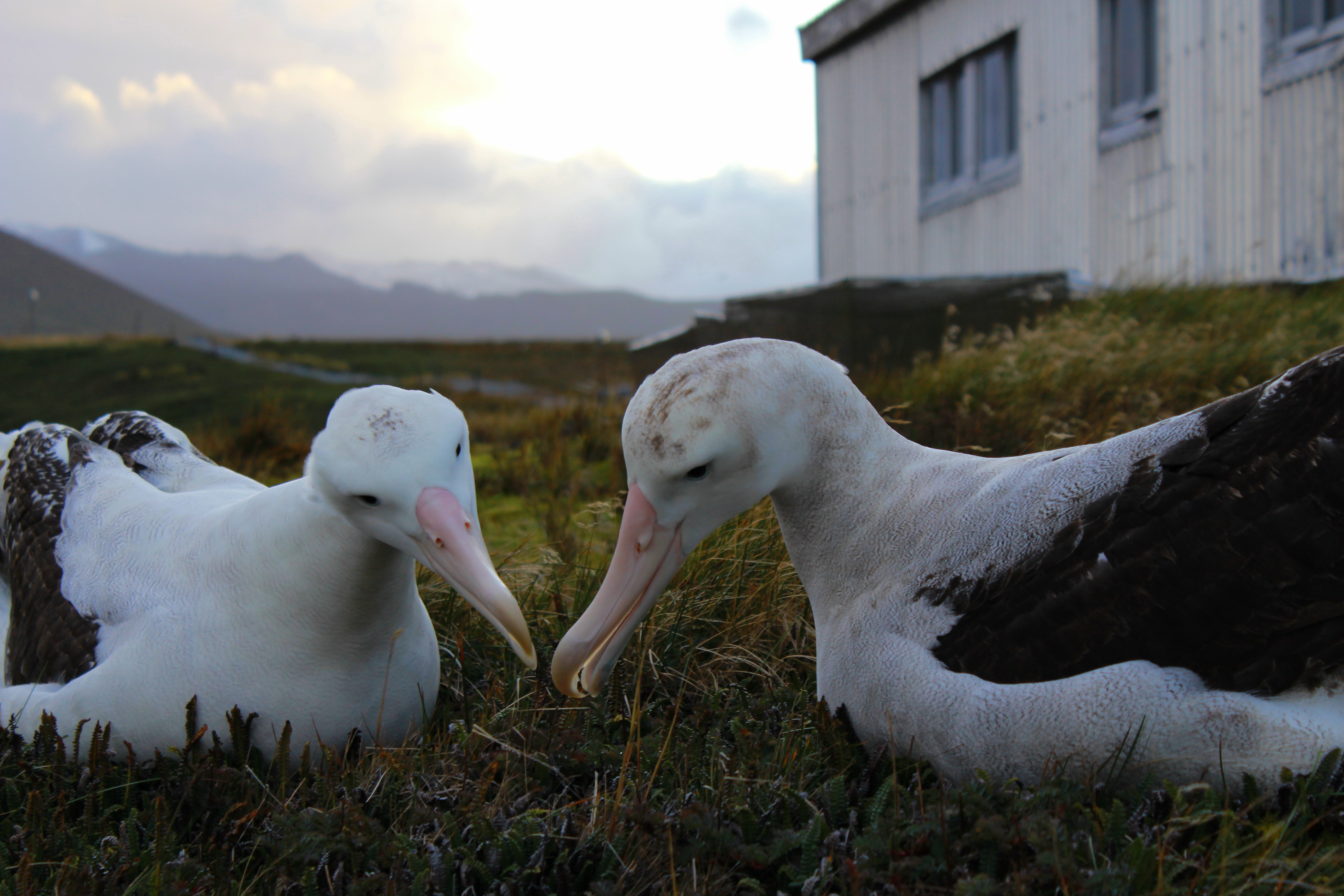 A Wandering Albatross pair interacts near the weather station on Marion Island, photograph by Stefan Schoombie
BirdLife South Africa's weekly webinar series 'Conservation Conversations' last week hosted Tegan Carpenter-Kling and Stefan Schoombie who shared their experiences of living and working on South Africa's sub-Antarctic Marion Island in the southern Indian Ocean. Their illustrated talks describe some of the research towards their PhDs they undertook on the island's seabirds, including on the ACAP-listed albatrosses and giant petrels that are at risk to introduced House Mice.
Conservation Conversations: Tegan Carpenter-Kling and Stefan Schoombie - Seabirds on Marion Island
The Mouse-Free Marion Project aims to eradicate the island's seabird-killing mice in 2024, thus allowing the albatrosses and giant petrels described in the talks to breed unhindered by a terrestrial predator once more.
John Cooper, ACAP Information Officer, 26 November 2021