Voting in New Zealand's Te Manu Rongonui o te Tau/Bird of the Year (BOTY) competition for 2021 will be open from 18-31 October, and once again the globally Endangered and Nationally Critical Antipodean Albatross Diomedea antipodensis is on the list (click here).
New Zealand's BOTY competition commenced in 2005 and despite the country being arguably the seabird capital of the world, with no less than 10 species of breeding albatrosses, none has ever come out as the top BOTY bird. Time for a change according to the support group "Vote Toroa" that is championing the New Zealand-endemic Antipodean Albatross, which breeds on only two island groups, and is threatened by fisheries bycatch in domestic international and South American waters. In BOTY2020 the Antipodean Albatross came second after intially being in the lead. This year albatross lovers are hoping it will gain the top step of the podium.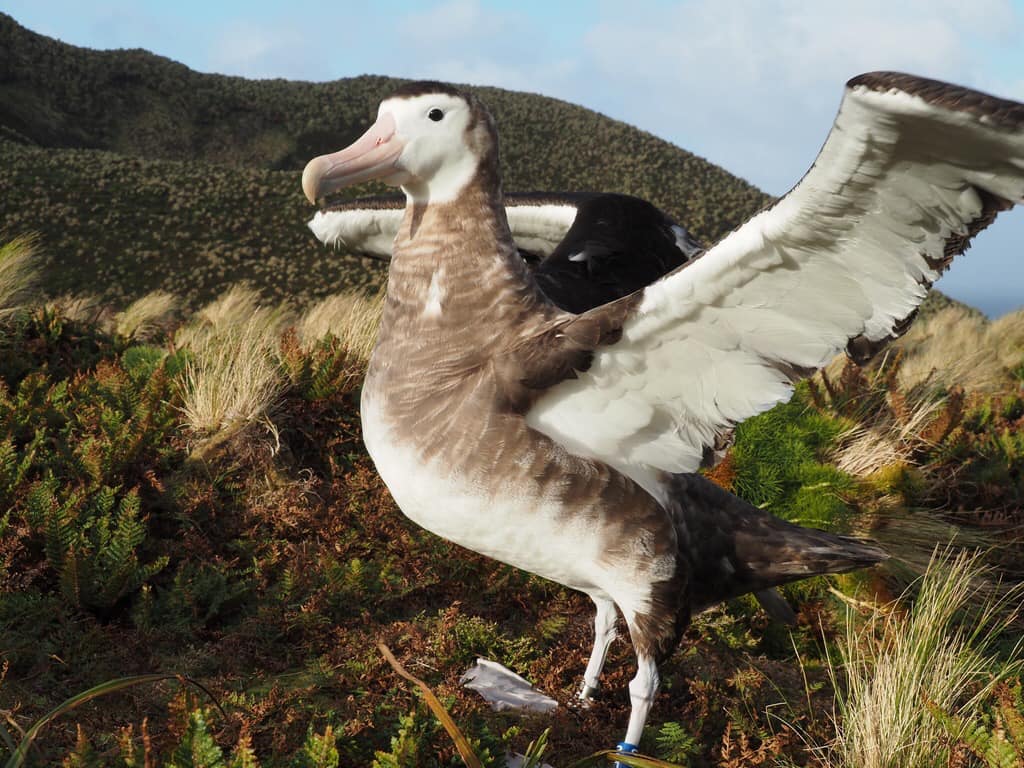 A colour-banded Antipodean Albatross on Antipodes Island, photograph by Kath Walker
View all the candidates up for BOTY2021 here, and find out how the voting will work following an "instant runoff voting system" by ranking up to five birds here. Voting is world-wide and is not restricted to New Zealanders. As before the ACAP-listed and both globally and nationally Vulnerable Back Petrel Procellaria parkinsoni is on the list (click here).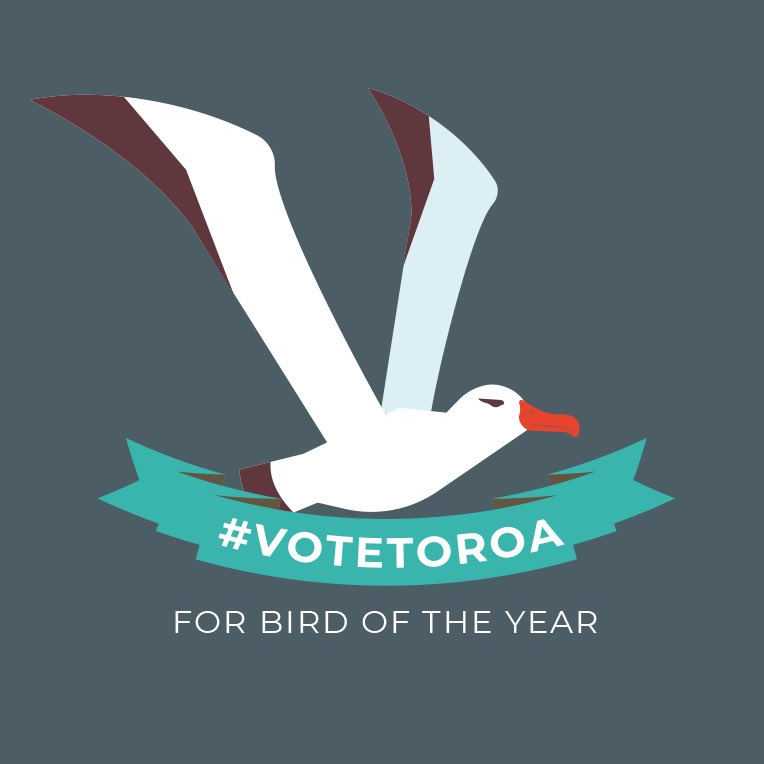 John Cooper, ACAP Information Officer, 13 October 2021