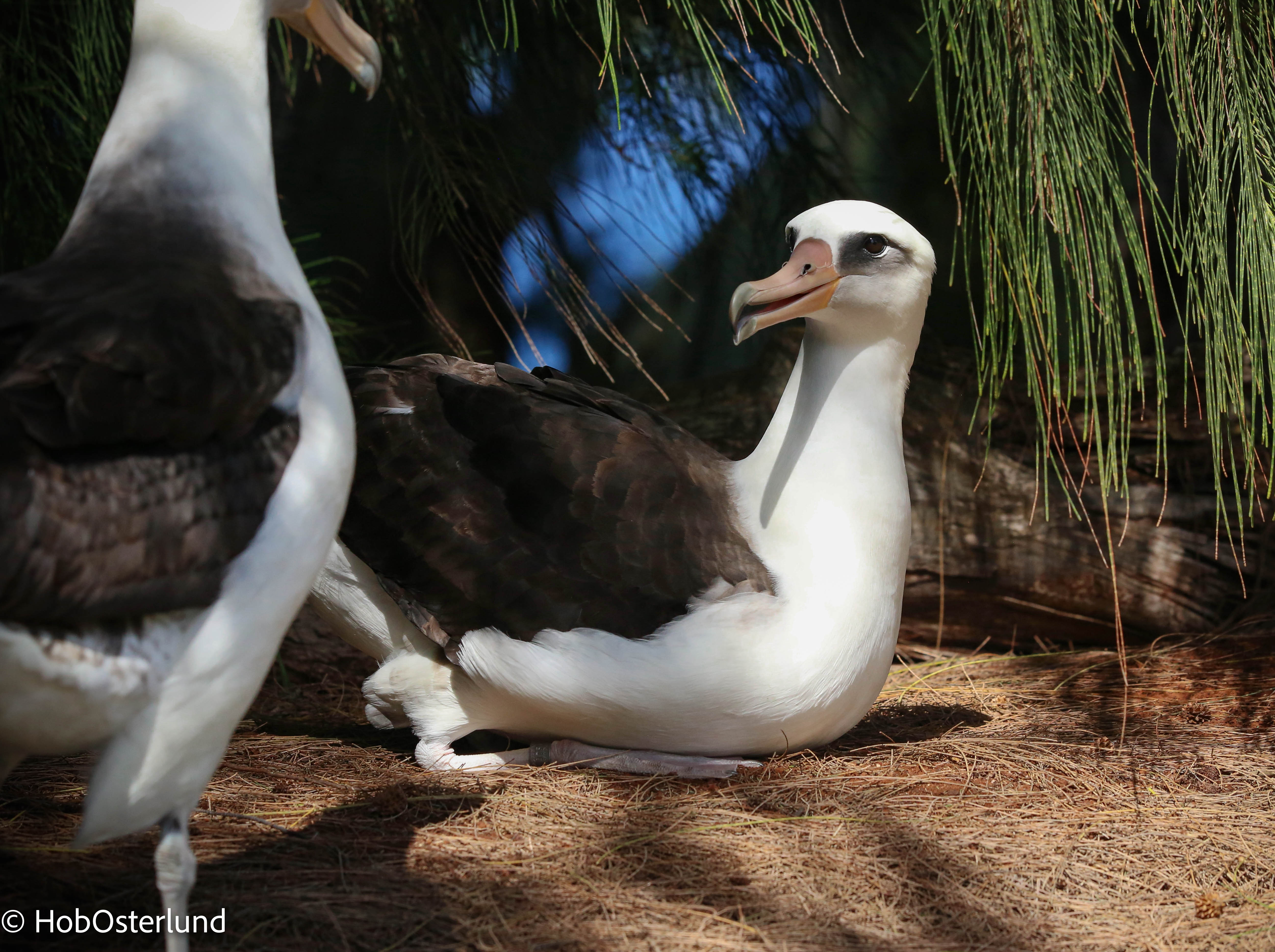 Start of the season: a Laysan Albatross pair meets up
"From parents reuniting and mating, from egg-laying to chicks hatching, from fuzzy waddling to courageous fledging, the cycle has once again done a full spin on an axis of wind, squid and sheer perseverance." - Hob Osterlund
Globally Near Threatened Laysan Albatrosses Phoebastria immutabilis breed close to the human habitants on the Hawaiian island of Kauai. Nests can be found in gardens, yards and on golf courses in the community of Princeville and along the north-east coast, as well as within a military facility and a wildlife refuge. Each year Hob Osterlund, albatross photographer nonpareil and founder of the Kaua`i Albatross Network, tallies up the numbers of known nests for the whole island and reports on their success. This year breeding success was 46.7%, following a hatching success of 68.8%, as she writes, accompanied by a selection of her superb photographs, on the Safina Center website:
"This year's totals: 317 nests produced 218 chicks; of those, 148 chicks survived to fledge. Scientists measure results by "reproductive success" (RS) and express it in a percentage of how many nests resulted in how many fledges. This year the RS is about 47%, nearly identical to the average RS of the last seven years, and up from about 38% in 2020. Thankfully, wild pig and unleashed dog predation have decreased with better fencing, hunting and deterrents. Sadly, feral cat predation is a bigger problem; this year we lost a total of 23 chicks in several colonies."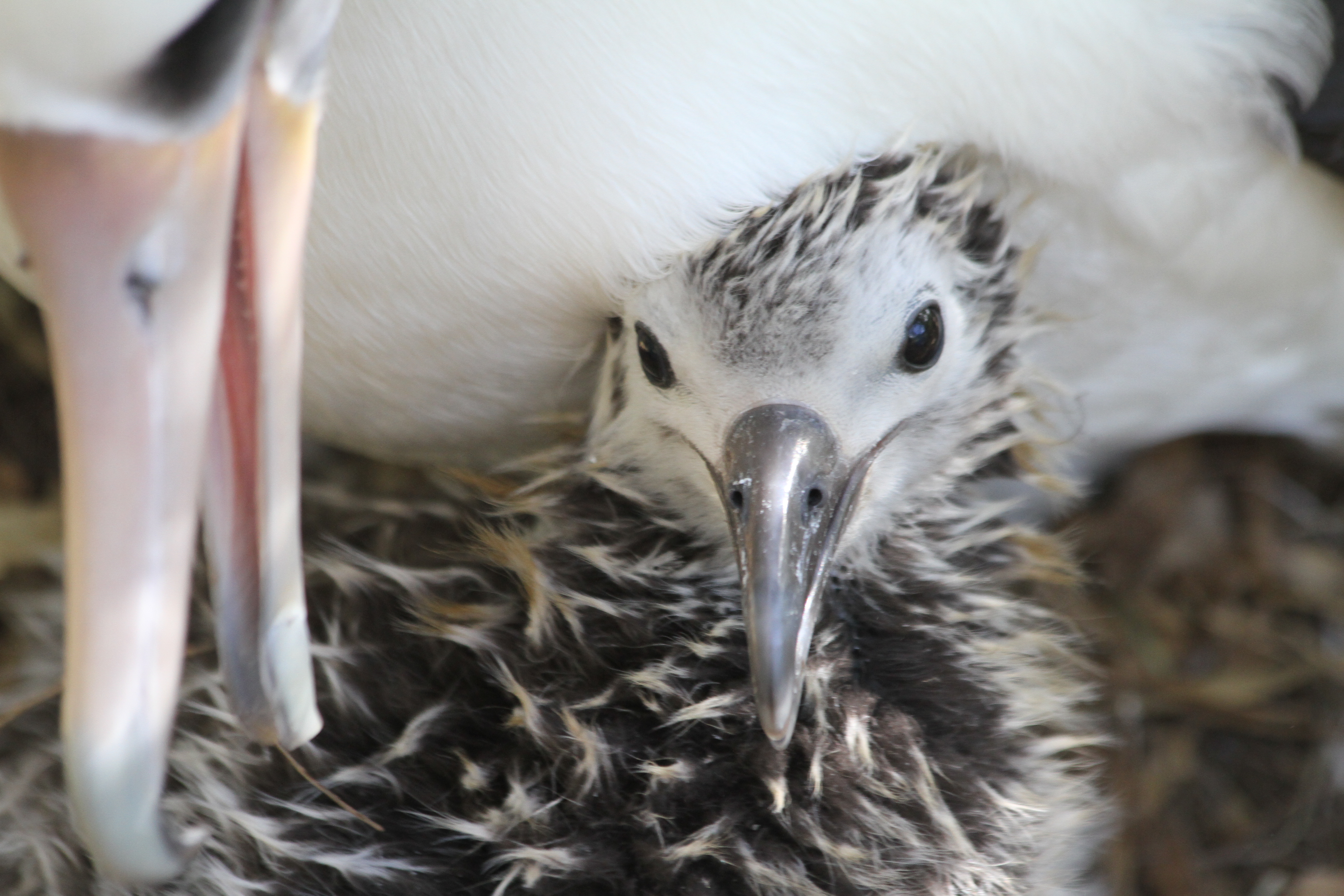 A Laysan Albatross and its chick vocalize to each other
ACAP Latest News has previously reported on the harm cause by feral cats and dogs running loose among Kauai's albatrosses. With dogs now reported as less of a threat, cats remain an ongoing problem, although the intention to erect a new predator-proof fence at the Kilauea Point National Wildlife Refuge on Kauai that will deter feral cats should lead to an improved breeding success for that population. For the 2020/21 season within the refuge hatching success was reported by the Friends of Kauaʻi Wildlife Refuges as 67.4% (87/129), similar to Hob's percentage for the whole island (which includes the refuge figures). Sixty-one of the 87 chicks fledged, giving an overall breeding success for the refuge of 47.3%, suggesting the value of having an improved fence that will keep out cats.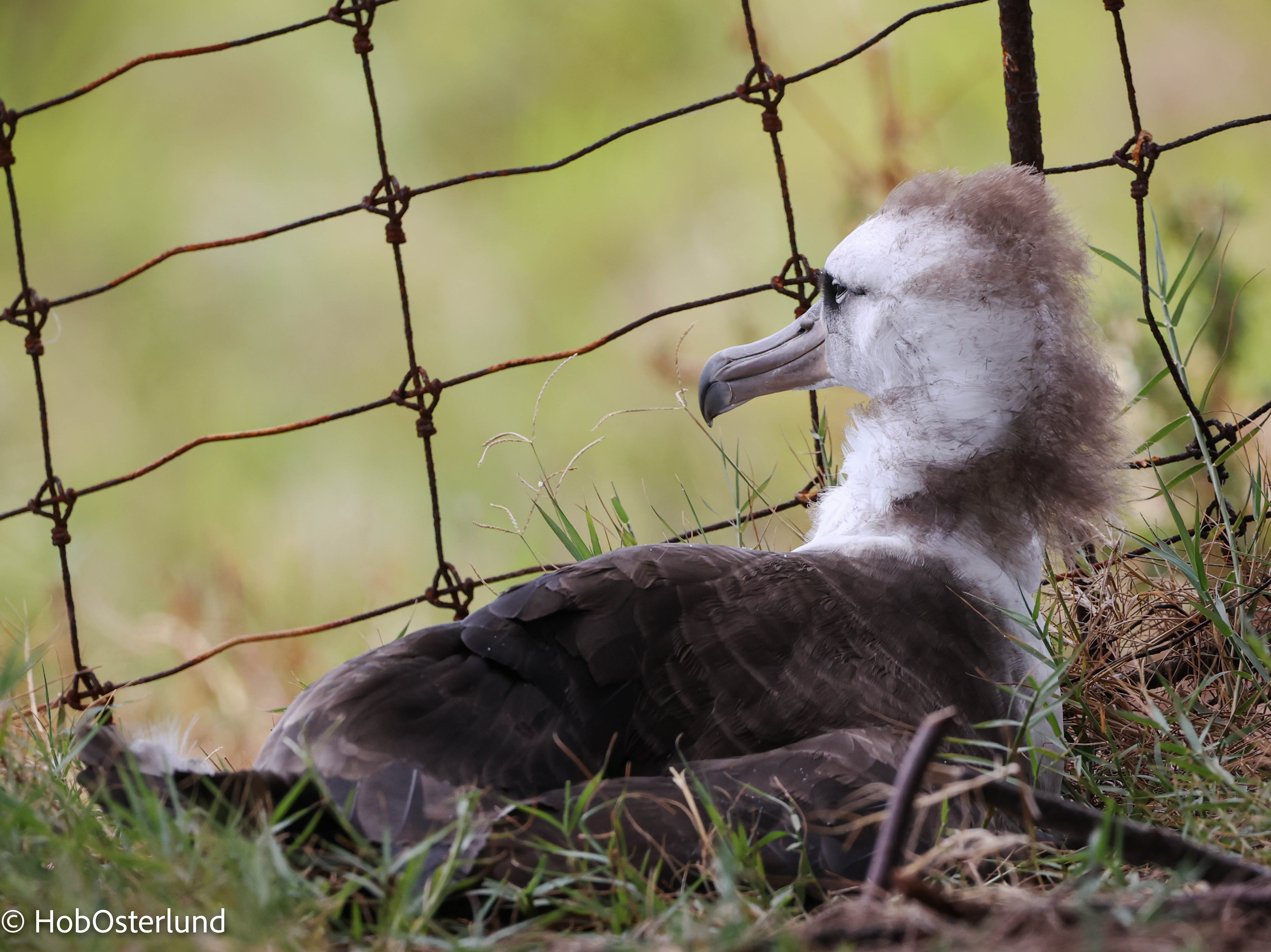 Not cat proof. A Laysan Albatross chick rests by a fence on Kauai prior to fledging
Photographs by Hob Osterlund

With thanks to Thomas Daubert, Friends of Kauaʻi Wildlife Refuges and Hob Osterlund, Kaua'i Albatross Network.
John Cooper, ACAP Information Officer, 17 September 2021