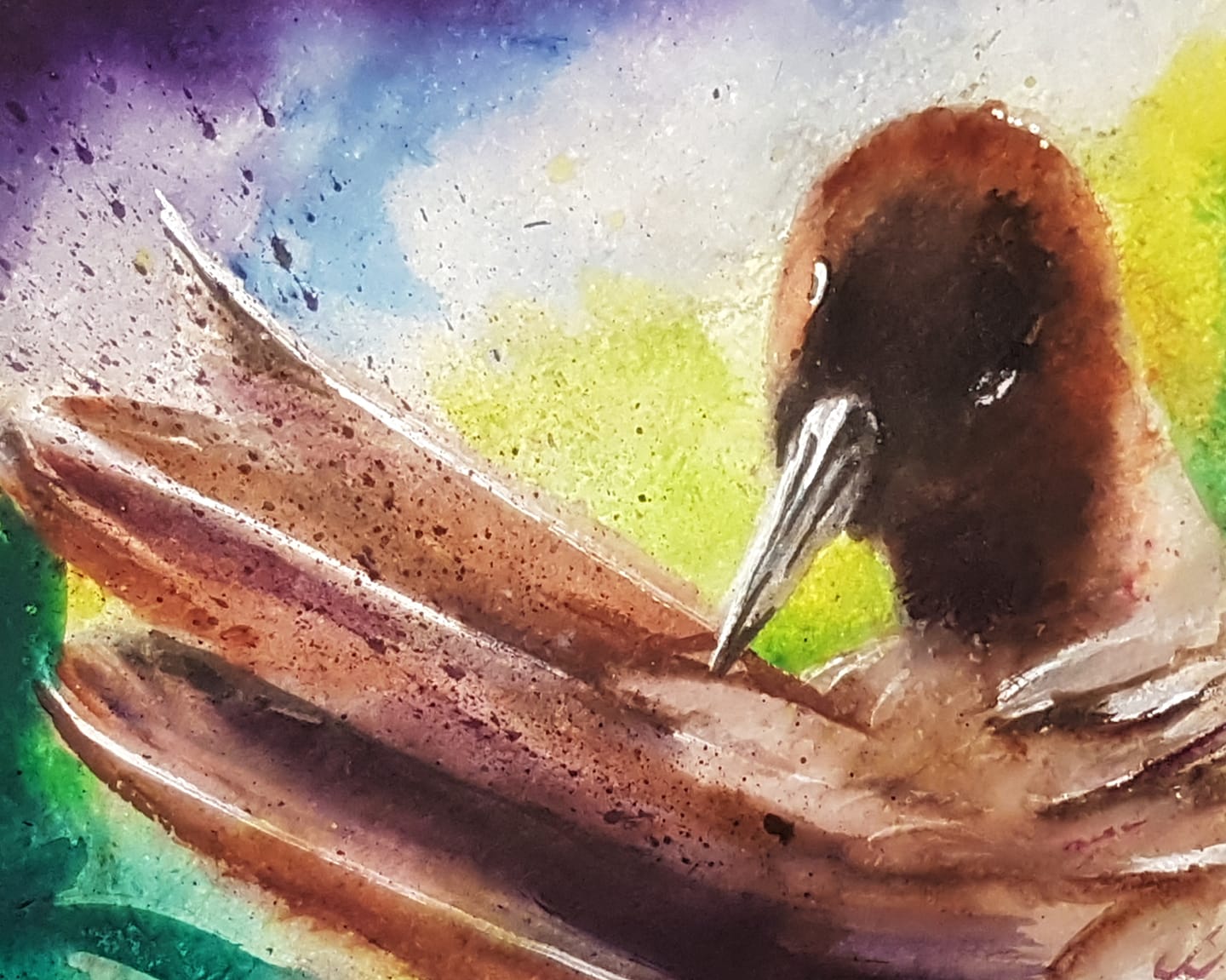 Preening Light-mantled Albatross, watercolour for ACAP by Andrea Siemt; after a photograph by Oli Prince
As for nearly all international meetings affected by COVID-19, the Twelfth Meeting of ACAP's Advisory Committee (AC12) and of two of its working groups are being held virtually; a first for ACAP. This year's meetings - delayed from last year by the pandemic - are now being held from 16/17 August to 1/2 September (depending on where one is in the world). Meetings of the Seabird Bycatch Working Group (SBWG10) and the Population and Conservation Status Working Group (PaCSWG6) preceded AC12, from 16/17 to 18/19 August and 23/24 to 24/25 August, respectively. These two working groups (and the Taxonomy Working Group) will give their reports to AC12.
AC12 is meeting from 30/31 August to 1/2 September, preceded by a one-hour closed Heads of Delegation Meeting. The meeting is being chaired by Nathan Walker (Ministry for Primary Industries, New Zealand), with the support of Vice-Chair Tatiana Neves (Projeto Albatroz, Brazil). The Advisory Committee's current membership may be viewed by scrolling down from here.
Nineteen Documents (including AC12 Doc 02: Annotated Meeting Agenda and work programmes for the next several years) and nine Information Papers (including 2021 Implementation Reports from six Parties) have been tabled for consideration, leading to an expected busy meeting over the three days allotted. All these documents can be downloaded from this website.
Further information on the virtual meeting of AC12 is available in AC12 Circular 5 in the three official ACAP languages of English, French and Spanish, giving information on timing at different localities around the world. Congress Rental has been chosen to manage the technical aspects of the meeting, using the Interprefy platform. Interprefy enables "relay interpretation" (involving multiple languages – three in the case of ACAP). Congress Rental has been providing technical advice to Chairs, Secretariat, interpreters and to other participants.
John Cooper, ACAP Information Officer, 31 September 2021