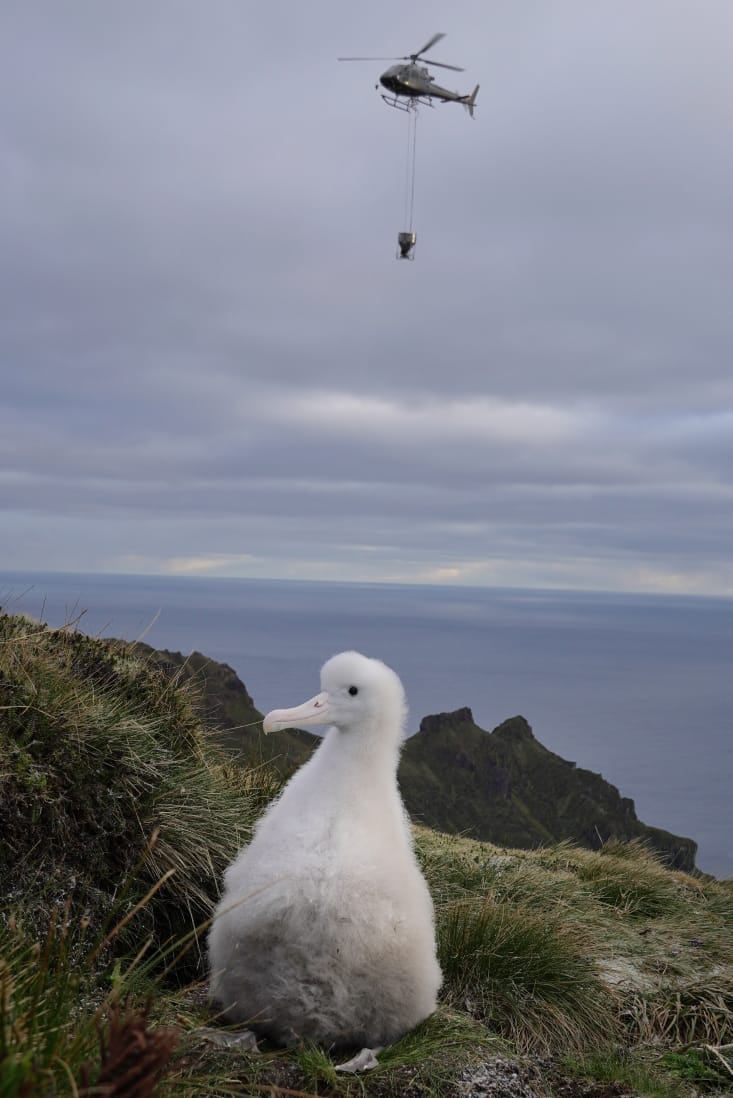 Future assured? A helicopter flies a bait bucket above a Tristan Albatross chick on Gough Island, photograph by Michelle Risi
UPDATE: BAITING COMPLETED!
"JOB DONE! Baiting on Gough is complete! Now there's nothing more we can do to increase our chances of eradicating the mice – everyone has given this everything they've got!" - Gough Island Restoration Programme (GIRP) Facebook Page.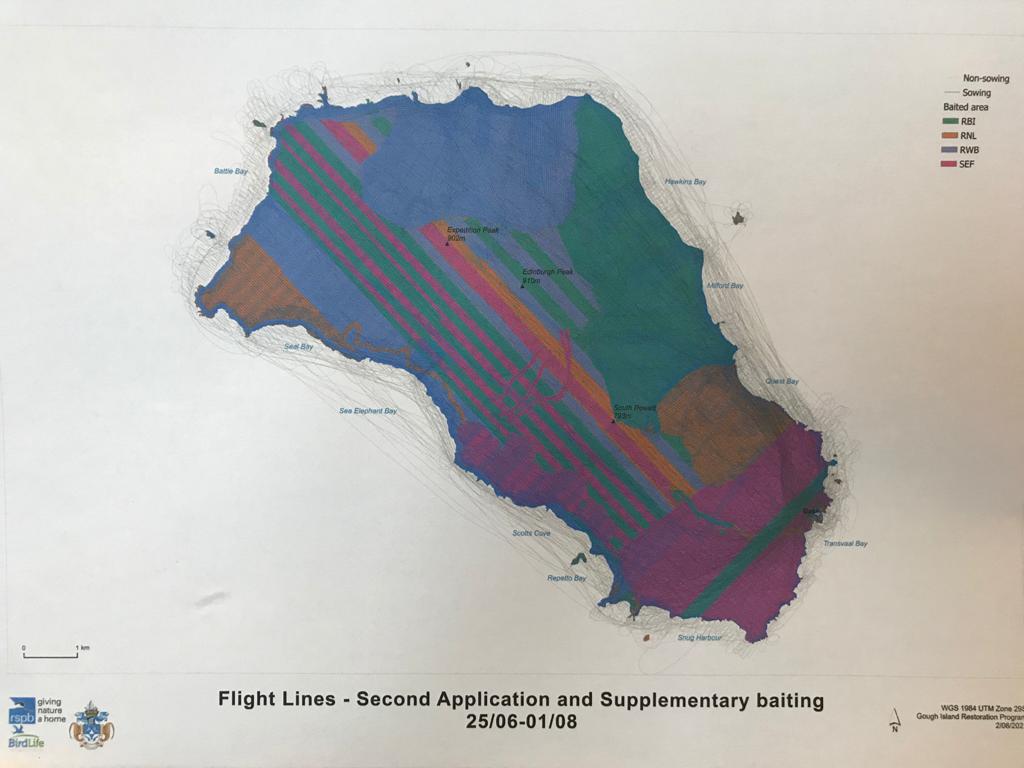 Full coverage attained! The colours refer to areas baited by the four different helicopters
For those amongst us who have been waiting anxiously to hear, the news has now arrived to much relief. The Gough Island Restoration Programme (GIRP) announced yesterday on its Facebook Page that the second bait application to eradicate the island's introduced House Mice was completed on the first of August. This follows a long gap since the completion of the first bait drop back in June (the usual gap is around two weeks), with poor weather conditions having caused the delay.
"The second bait application on Gough Island is complete! The team finally got a decent enough break in the weather and managed to finish the second application yesterday. Whilst the completion of the second drop is significant and means we now have a reasonable chance of the mouse eradication operation being a success, a supplementary application had always been planned over 'high-risk' areas - to ensure we did absolutely everything within our power to eradicate the mice. The great news is that with two consecutive good days for baiting, most of this supplementary baiting has also been completed!"
It seems South Africa's Antarctic research and supply ship, the S.A. Agulhas II will arrive at Gough to remove the eradication team around mid August, so there should be ample time to complete the supplementary drops. Here's hoping that will signal the end of the "killer" mice and allow the island's albatrosses and petrels to breed unhindered for the first time in decades. In fact, there Already early signs of success with no losses of Tristan Albatross chicks to mice in two study areas after the first bait drop.
Access the latest (No. 9, July 2021) and earlier editions of Island Restoration News, the GIRP newsletter, here.
John Cooper, ACAP Information Officer, 03 August 2021, updated 05 August 2021