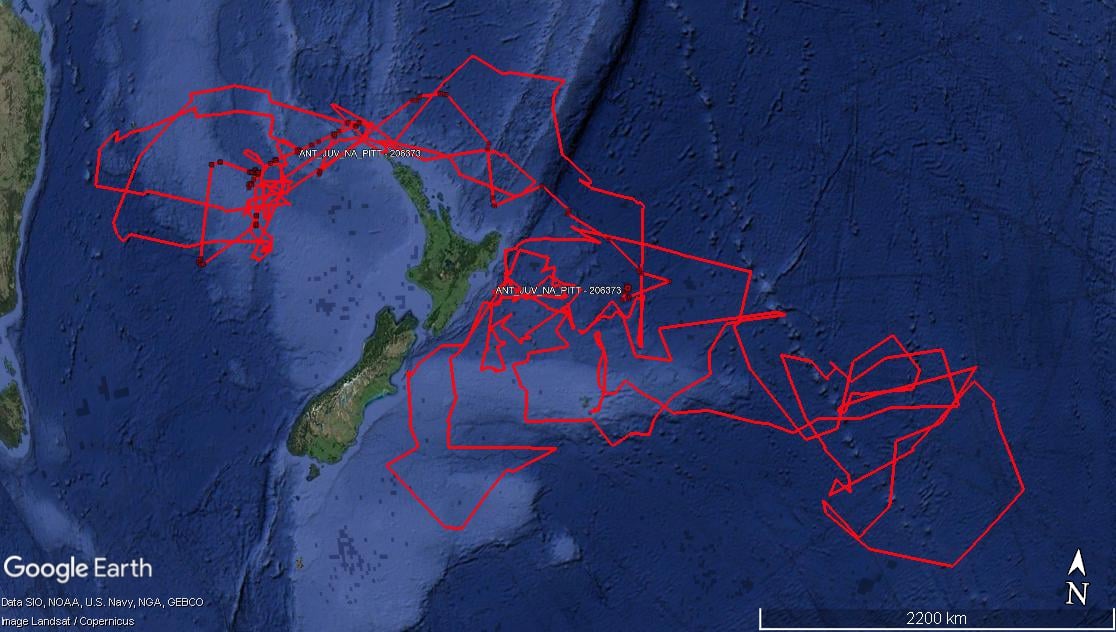 Flight map for Pitt Island's Antipodean Albatross fledgling as at 14 July 2021
A single pair of globally Endangered and Nationally Critical Antipodean Albatrosses Diomedea antipodensis has bred on Pitt Island in New Zealand's Chatham Islands group in recent years (click here). The latest chick was banded (R-50441) and satellite-tagged on 23 December 2020. By 9 March it had flown over 19 000 km, spending it's time to the east of New Zealand (click here). A recent update on Facebook by David Boyle on the bird's travels at sea shows that it has remained relatively close to New Zealand, within and outside the country's Economic Exclusion Zone:
"Just before Christmas we put a satellite tracker on the Antipodes Wanderer chick on Pitt Island - it fledged a few days later and seven months later it's still going strong. The map's a bit of a mess but he went out east to the Louisville Ridge first off (the long chain of seamounts to the east of the Chathams), then headed west and spent some time off East Cape/Gisborne before doing a big loop south almost to Antipodes Island before heading back up the east coast of New Zealand and round the top into the Tasman for ages and now he's come back round the top of New Zealand and is currently about 500 km north of the Chathams."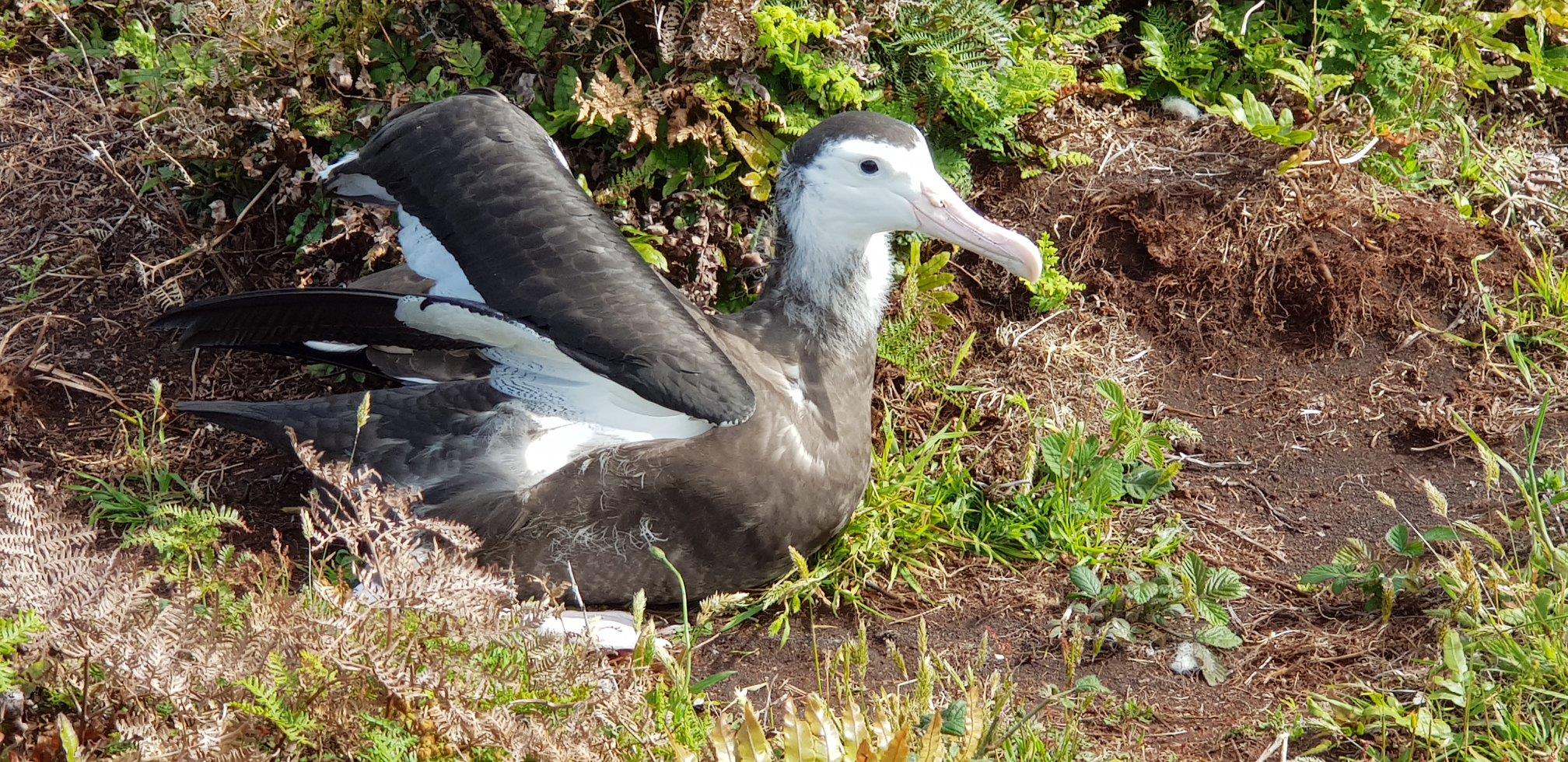 Pitt Island's Antipodean Albatross chick close to fledging in December 2020
View the Pitt Island albatross flight map that shows the bird (206373 R-50441) had flown nearly 45 000 km by 14 July.
John Cooper, ACAP Information Officer, 28 July 2021