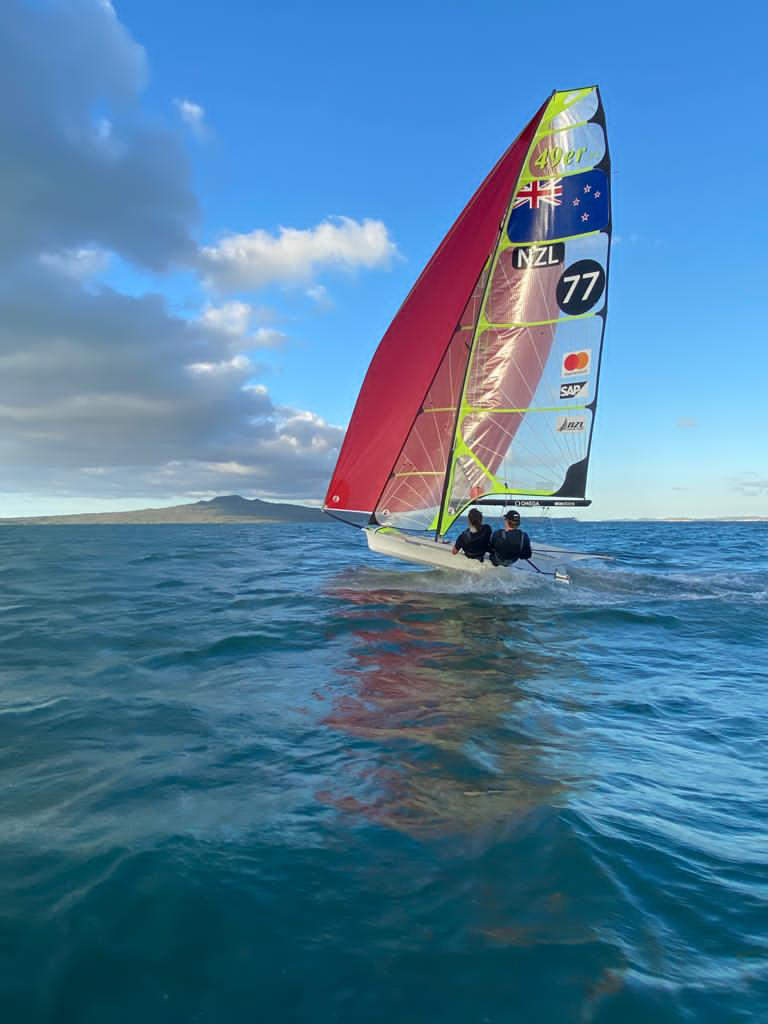 Off to the Olympics: Toroa on its launch day, being sailed by Pete Burling and Blair Tuke; photograph from Ruby Dreifuss, Live Ocean
ACAP Latest News has previously reported on medal-winning 2016 Olympic, America's Cup and Round-the-World sailors, Peter Burling and Blair Tuke from New Zealand, who have been sailing in support of the globally Endangered Antipodean Albatross Diomedea antipodensis, a New Zealand endemic, via the marine conservation charitable trust, Live Ocean. This year they have been training for the Tokyo 2020 Olympics, competing in their 49er skiff named Toroa, the Maori name for a great albatross in the genus Diomedea.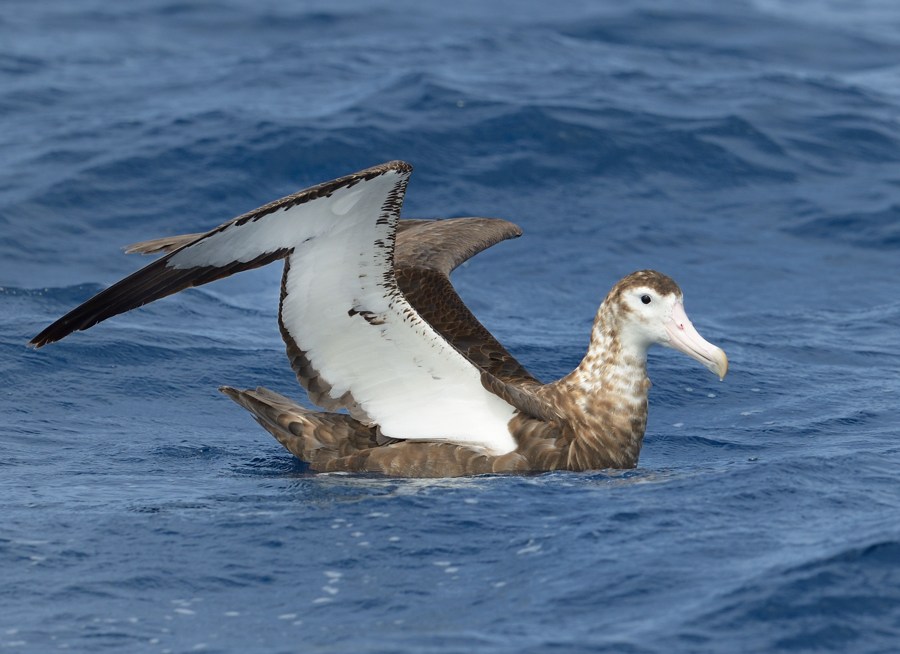 Antipodean Albatross off North Cape, New Zealand; photograph by Kirk Zufelt
Read about the New Zealand team and their competitors at the 2020 Olympics here.
Pete and Blair's first race in the Men's Skiff -49er event is today in the Enoshima Yacht Harbour. The final medal race is on 2 August. Here's hoping Toroa will be moving fast in support of its namesake albatross!
Thanks to Ruby Dreifuss and Sally Paterson, Live Ocean.
John Cooper, ACAP Information Officer, 27 July 2021