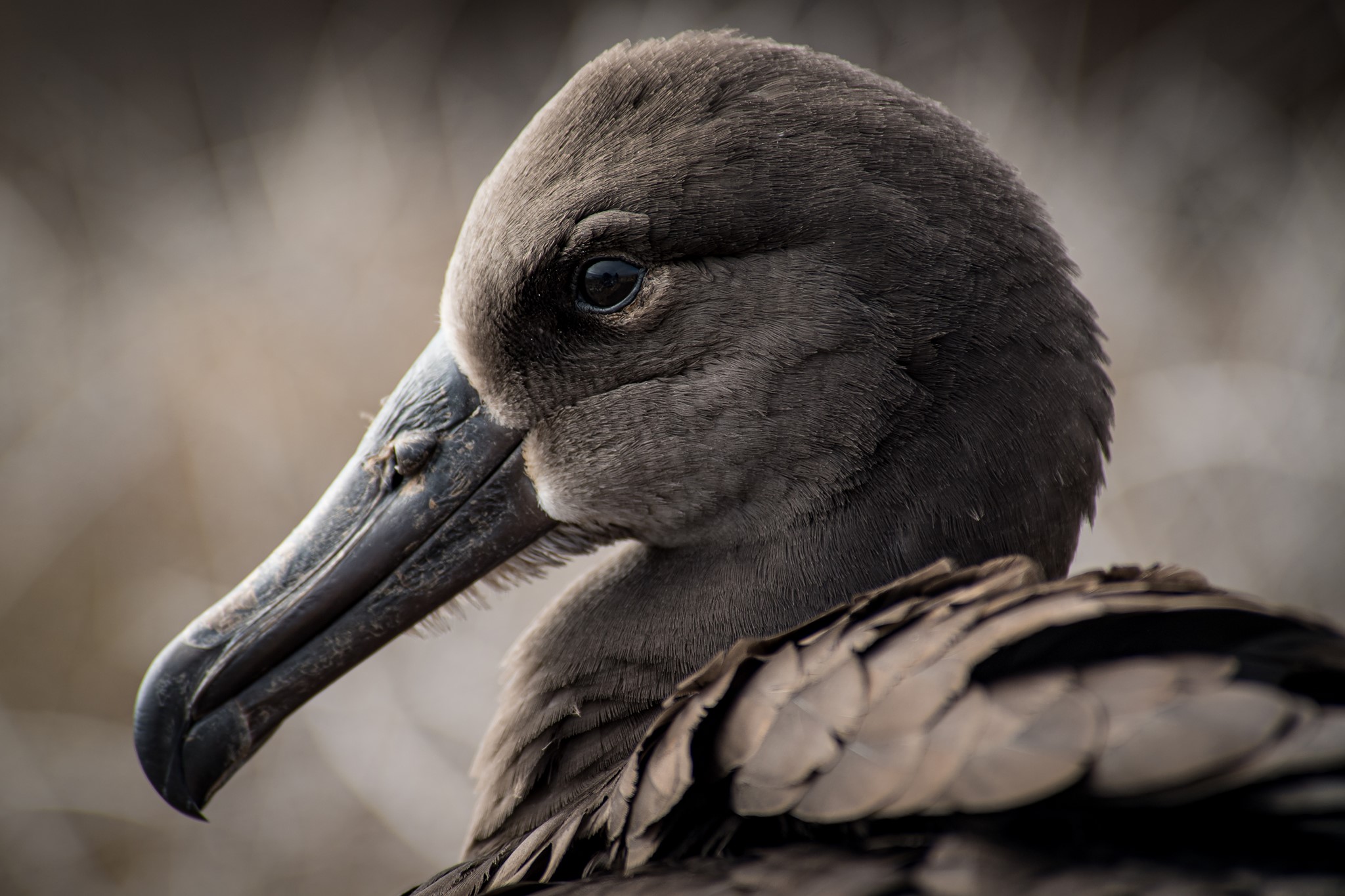 A translocated Black-footed Albatross fledgling on Isla Guadalupe, photograph by J.A. Soriano, GECI
An international Black-footed Albatross translocation project from the USA's Midway Atoll in Hawaii to Isla Guadalupe in Mexico has met with success in its first year with 27 translocated chicks fledging, the last on 7 July. Two NGOs, Hawaii's Pacific Rim Conservation (PRC) and Mexico's Grupo de Ecología y Conservación de Islas (GECI), coordinated efforts with the federal governments of both countries to transfer 21 eggs (of which 18 hatched) and nine chicks (which have been hand raised) between the two islands. The first bird to fledge, named "Snowflake", left the island on 17 June, just two days before World Albatross Day (click here).
"About three weeks ago, we let you know about "Snowflake", the first black-footed albatross, translocated as an egg from Midway Atoll, born and raised on Guadalupe Island that successfully fledged from the island. Well, after busy days both for the black-foots exercising their wings, and the biologists nurturing them, around noon of July 7th, the last female chick (aka "7") opened her wings for the last time while on land and took flight with a strong wind into the Pacific Ocean. Such event marked the closure of the first of three years of conservation translocations, with a 100% fledging success, as good as it gets!"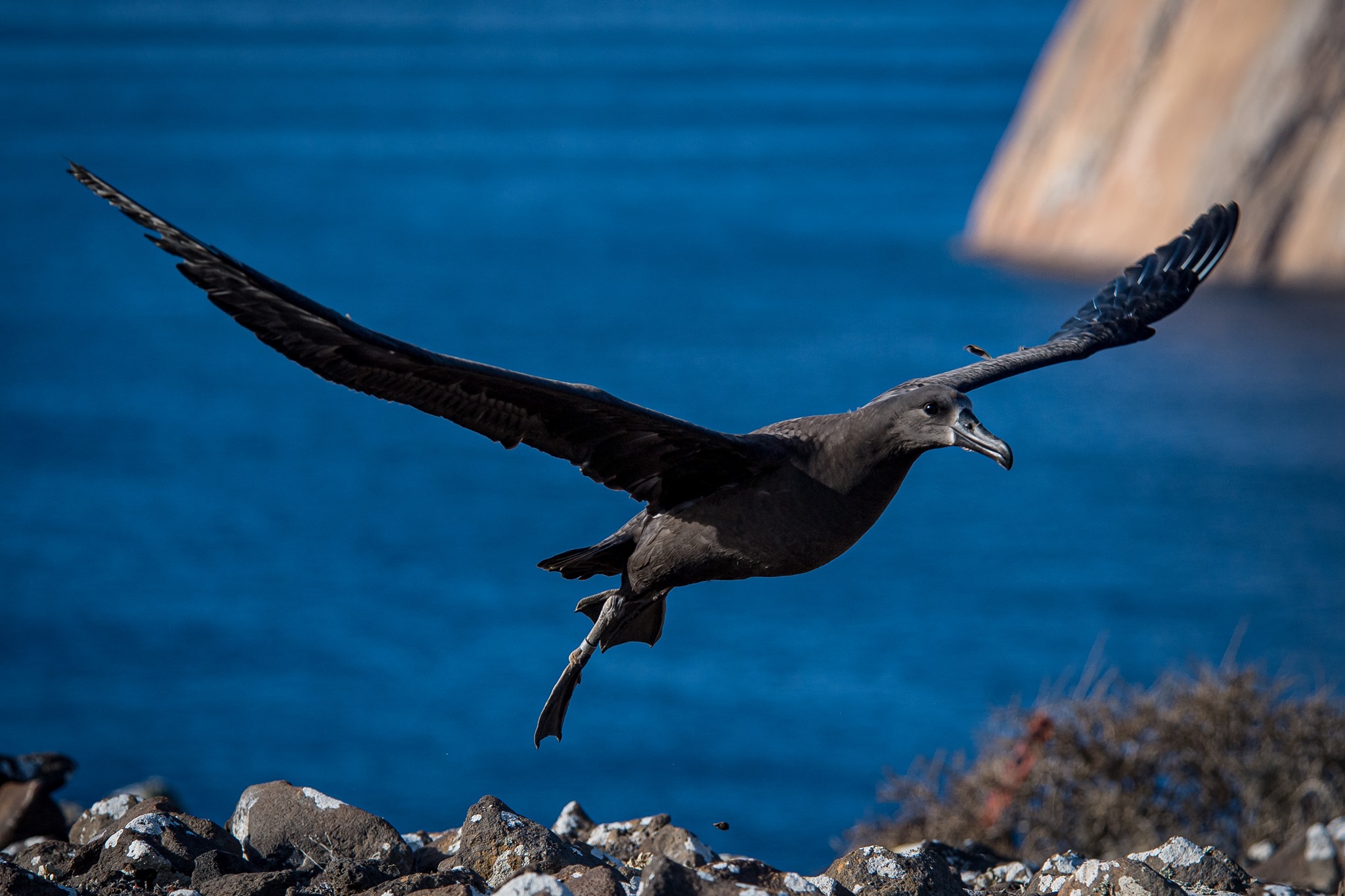 A translocated Black-footed Albatross fledgling bearing metal and colour bands takes to the air on Isla Guadalupe, photograph by J.A. Soriano, GECI
The international team aims to move up to 42 eggs and 25 chicks per year in order to have at least 100 individuals to form a new breeding colony on Isla Guadalupe.
Spanish colleagues please click here!
John Cooper, ACAP Information Officer, 13 July 2021