Post No. 4 for 'WADWEEK2021'
The Royal Albatross Centre will be celebrating on the 19th; see below
Saturday 19 June will be the second-ever World Albatross Day. Last year the day was inaugurated by ACAP following a decision made at its Advisory Committee meeting held in Brazil in 2019. ACAP Latest News carried posts referring to the day from a few days previously, thus introducing the concept of a week-long marking of the plight being faced by albatrosses (and petrels) at sea and on land - hence a 'WADWEEK'. Pleasing then to see environmental NGOs and institutions picking up on the idea and posting on their websites and social pages of their own support for a Word Albatross Day during 'WADWEEK2021' in various ways. Some examples spotted out there follow.
BirdLife International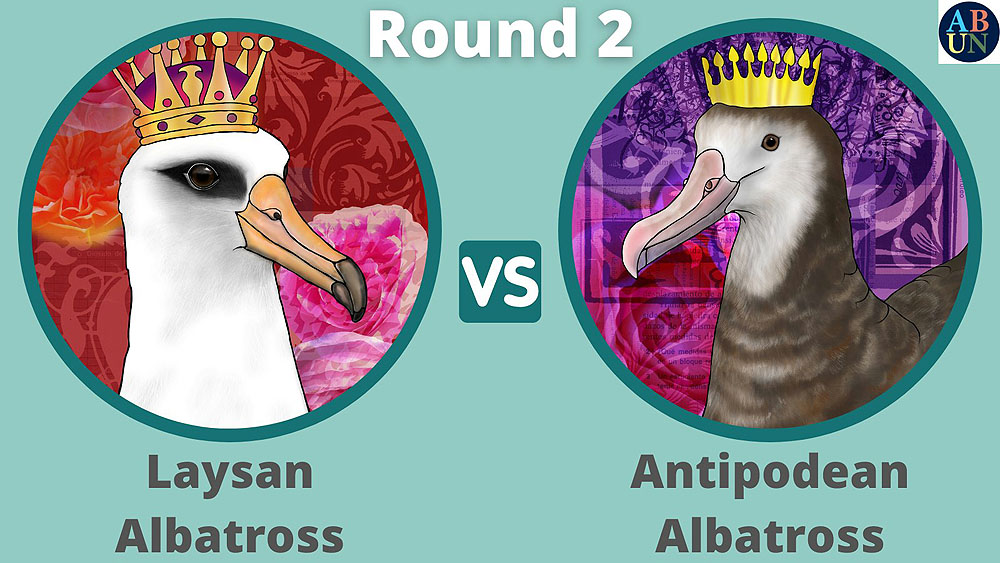 The world's largest NGO working to conserve birds is running an Albatross World Cup that commenced on the 8th. Champions for each species are speaking up on Twitter. We eagerly await hearing which of the 22 species will be crowned the winner after 15 qualifying rounds. Voting started today for the quarter finals: first up Grey-headed vs Wandering. Tough choice!
The International Association of Antarctica Tour Operators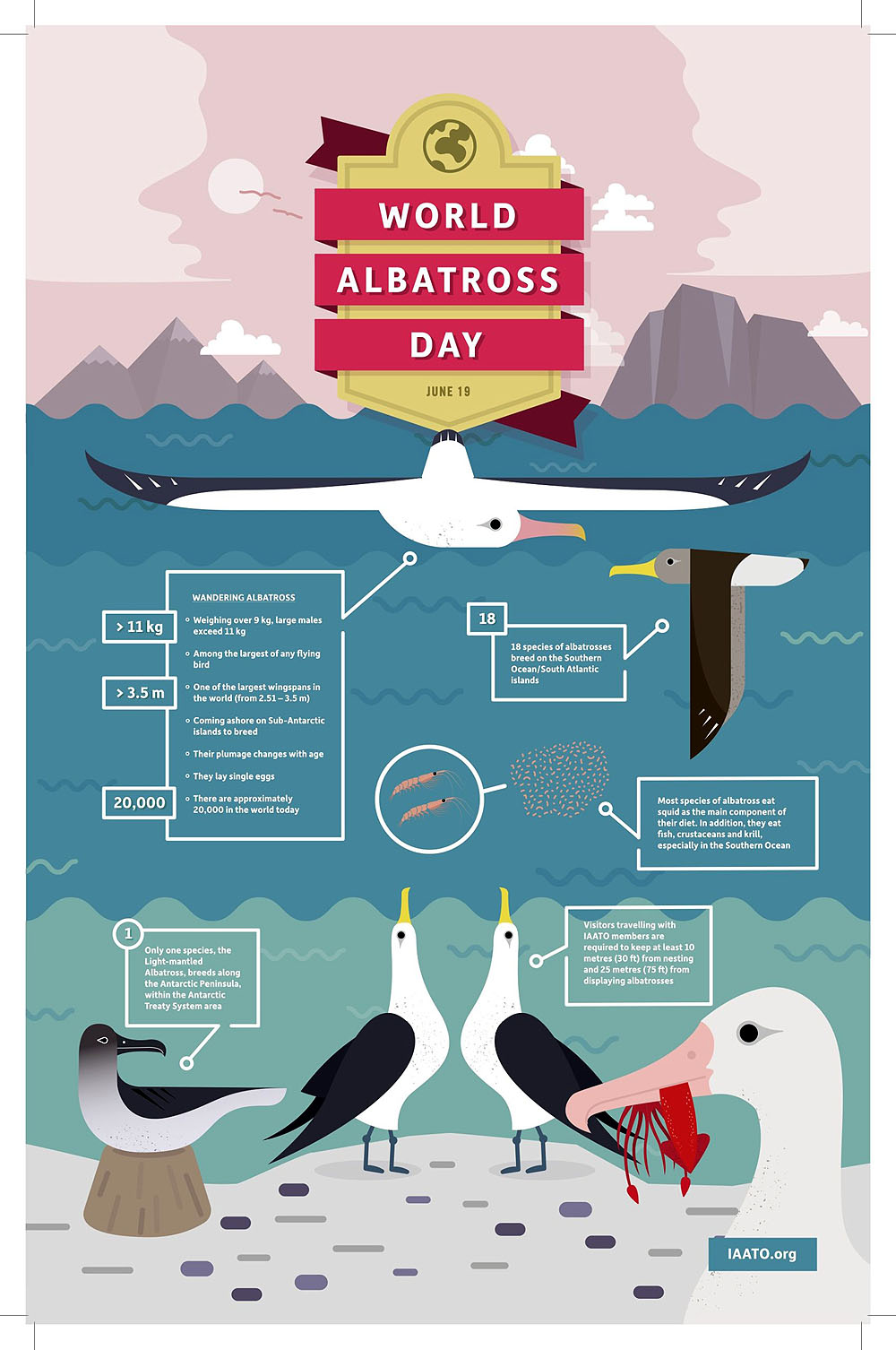 IAATO has produced a poster to mark World Albatross Day 2021, freely downloadable from its website.
Albatross Birding and Nature Tours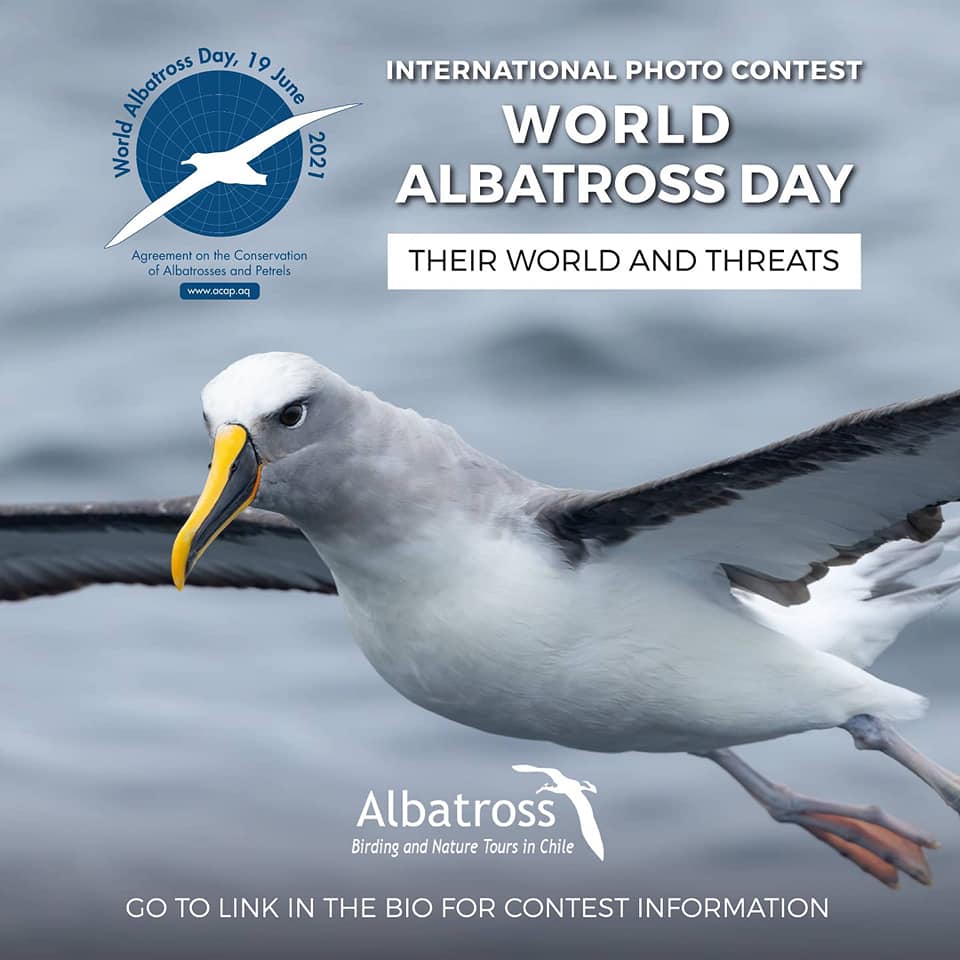 The Chilean eco-tour company Albatross Birding and Nature Tours is holding an international photographic and writing competition "Albatrosses, their World and the Threats they Face". Hurry to make your submission, the competition closes tomorrow with winners due to be announced the day after Saturday's World Albatross Day
Royal Albatross Centre
The Royal Albatross Centre in New Zealand (the only mainland breeding site for albatrosses anywhere) will be celebrating World Albatross Day in the Dunedin Octagon from 10h00-14h00 on Saturday 19 June with an "amazing albatross expert team". Hope it goes well.
Australian Antarctic Division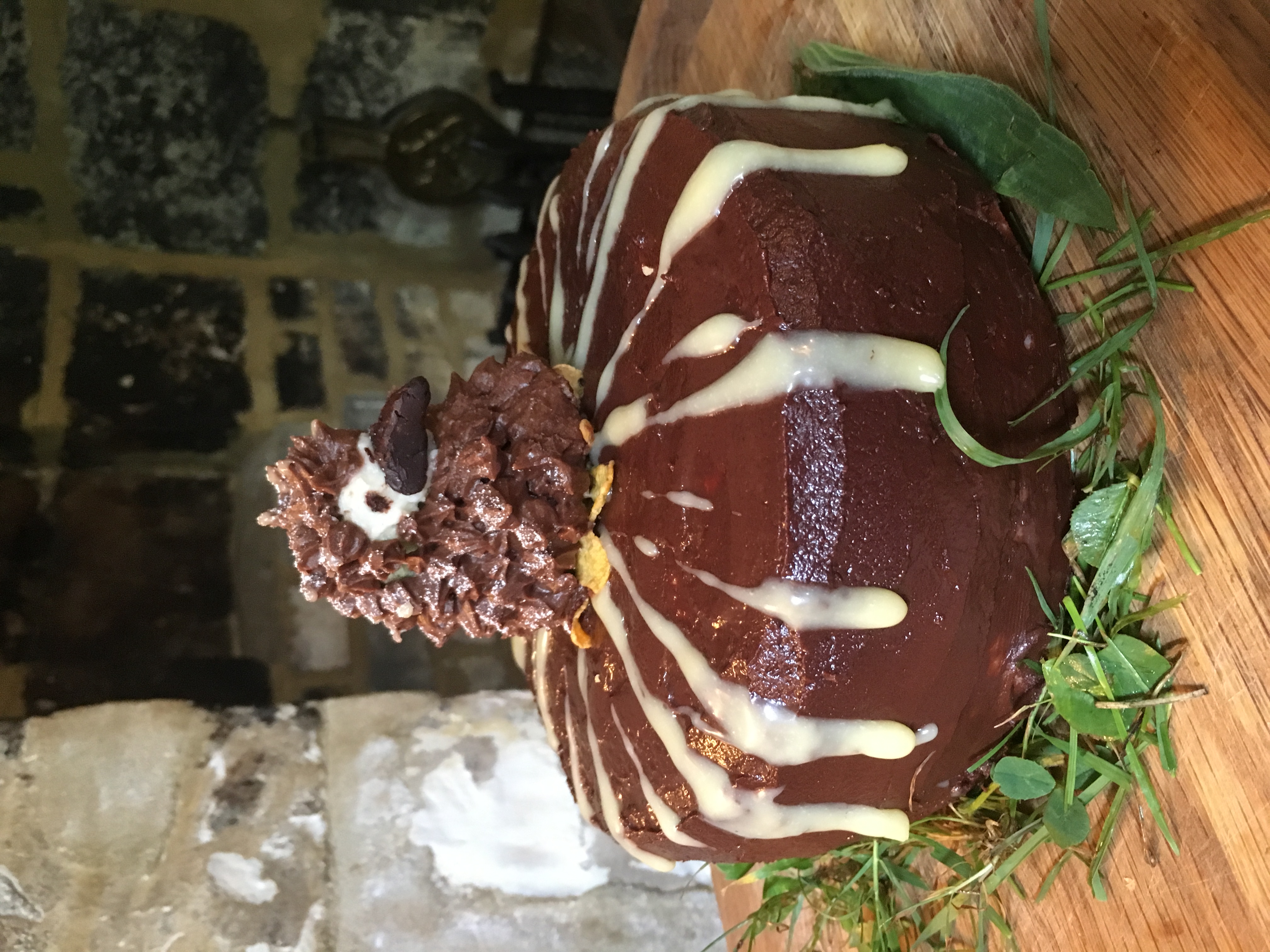 A 2020 entry: Laysan Albatross Chick Poop Cake by Antje Steinfurth. Will this year's AAD Albicakes be up to scratch?
Last year ACAP organized a "Great Albicake Bake Off" to mark World Albatross Day 2020 that proved a popular competition, with some truly amazing entries. This year it was not repeated due to the capacity constraints of a small Secretariat. However, the Australian Antarctic Division arranged its own Albicake Bake Off on 10 June in the AAD Theatrette. All staff were encouraged to bring an albatross-themed cake. The Albicakes were then judged by "albatross celebrity guest judges" and a prize awarded to the winner. ACAP Latest News is anxiously awaiting the outcome and hopes to post pictures of some of the cakes, and, of course, of the winning entry.
ACAP itself has not been idle. Go to 'World Albatross Day' from its home page to discover posters, infographics, logos and a music video to download in four languages to use in your own celebrations and for educational purposes thereafter. ACAP Latest News is posting daily during 'WADWEEK2021', this being #4.
John Cooper, ACAP Information Officer, 16 June 2021