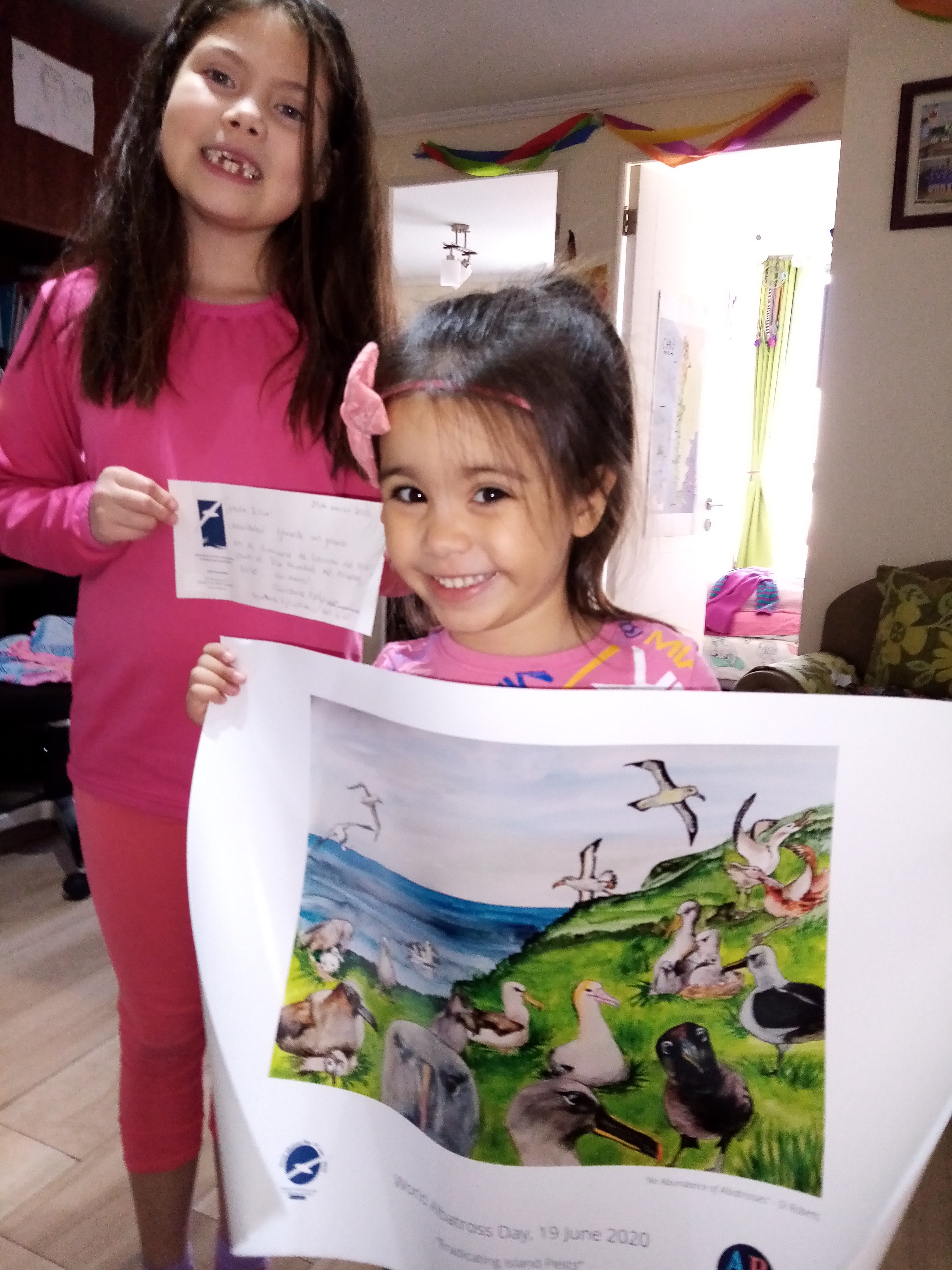 Elisa (now aged four) holds her poster prize with her older sister, Constanza
Last year ACAP collaborated with Artists and Biologists Unite for Nature (ABUN) to support the inaugural World Albatross Day on 19 June ('WAD2020') by producing line drawings for a colouring-in competition aimed at children (click here). The total of 124 entries received (see ACAP's Facebook album) were assigned to five age classes which were then judged by an international panel of artists. Winners in each category received an on-line certificate to print out but were also promised an albatross poster in the mail. COVID-19 then got in the way making international post between countries problematic, notably between Australia (from where the ACAP Secretariat was undertaking the mailings) and countries in South America.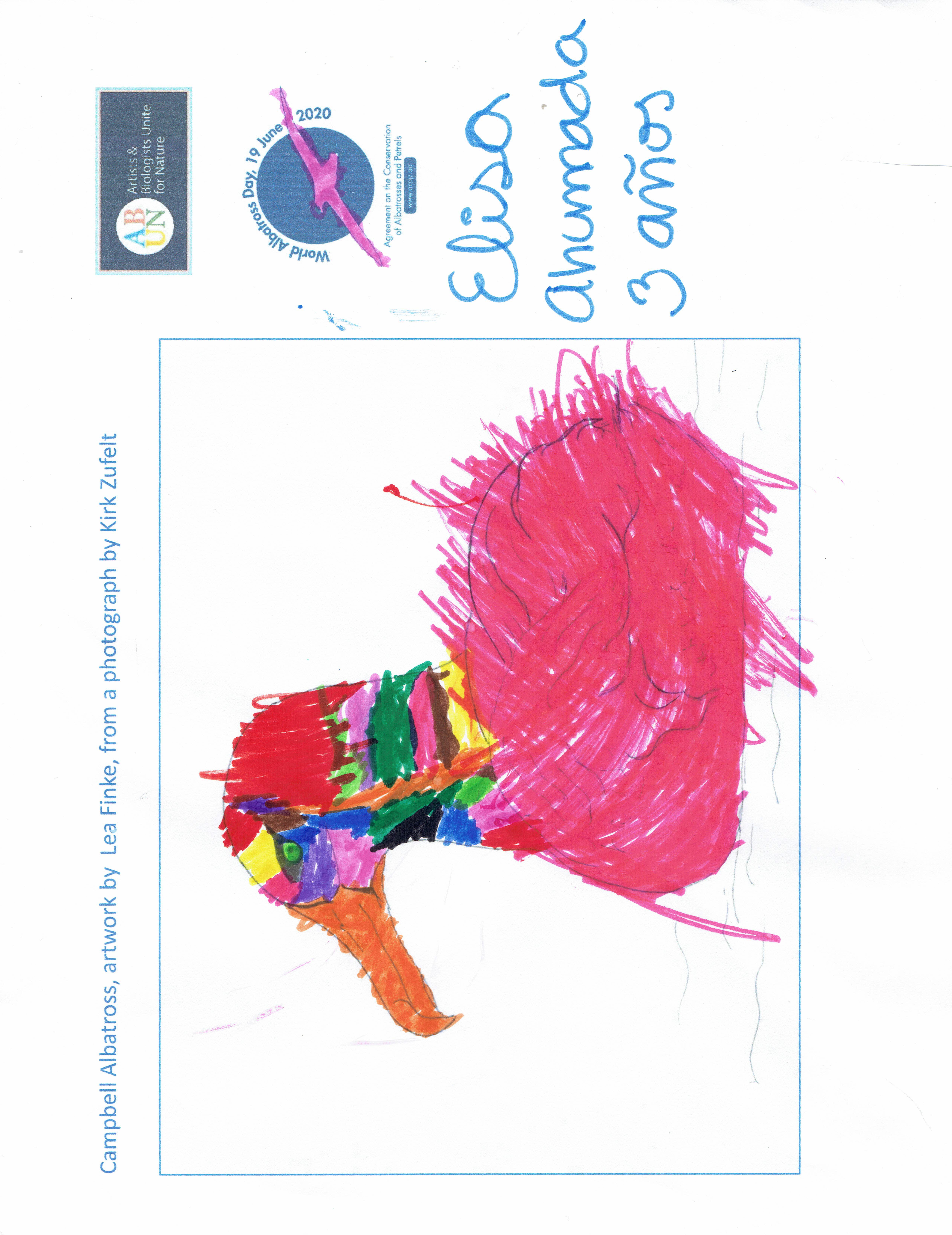 Elisa's winning entry
Waiting patiently on the mail for more than half a year in her home in Ñuñoa, Santiago de Chile after winning the three-to-five-year category with her colourful Campbell Albatross has been Elisa Ahumada López, then aged three. Good news that at long last she has now received her poster, smiling proudly with her older sister Constanza in the photo above. The poster depicting all the World's albatrosses is by ABUN artist Di Roberts. A high-resolution version suitable for printing (along with other WAD2020 posters) is available online from the ACAP website here.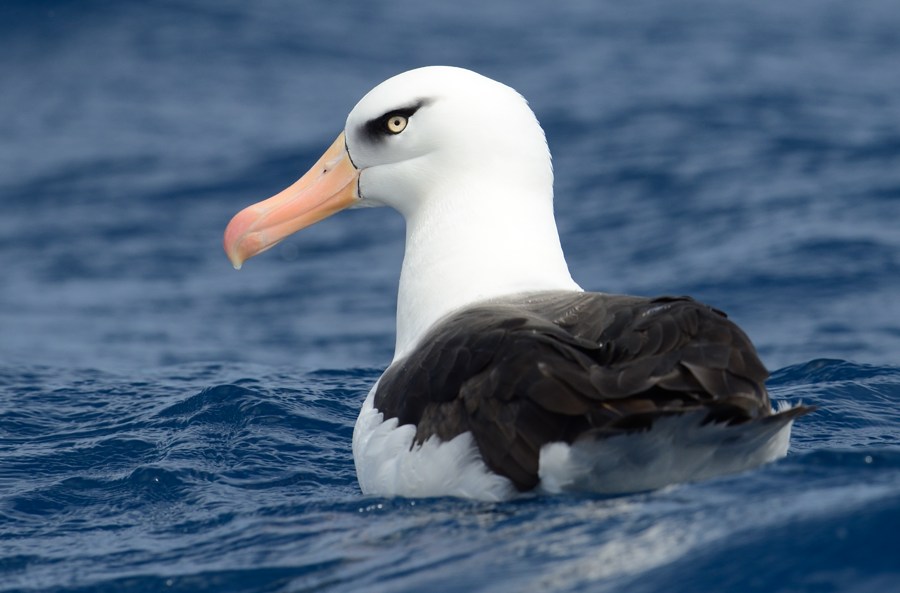 The Campbell Albatross photographed by Kirk Zufelt off North Cape, New Zealand from which Lea Finke made the line drawing that Elisa coloured in
With thanks to Elisa's mother, Paula Carolina López Molina, for permission to use the photograph of her daughters.
John Cooper, ACAP Information Officer, 07 May 2021