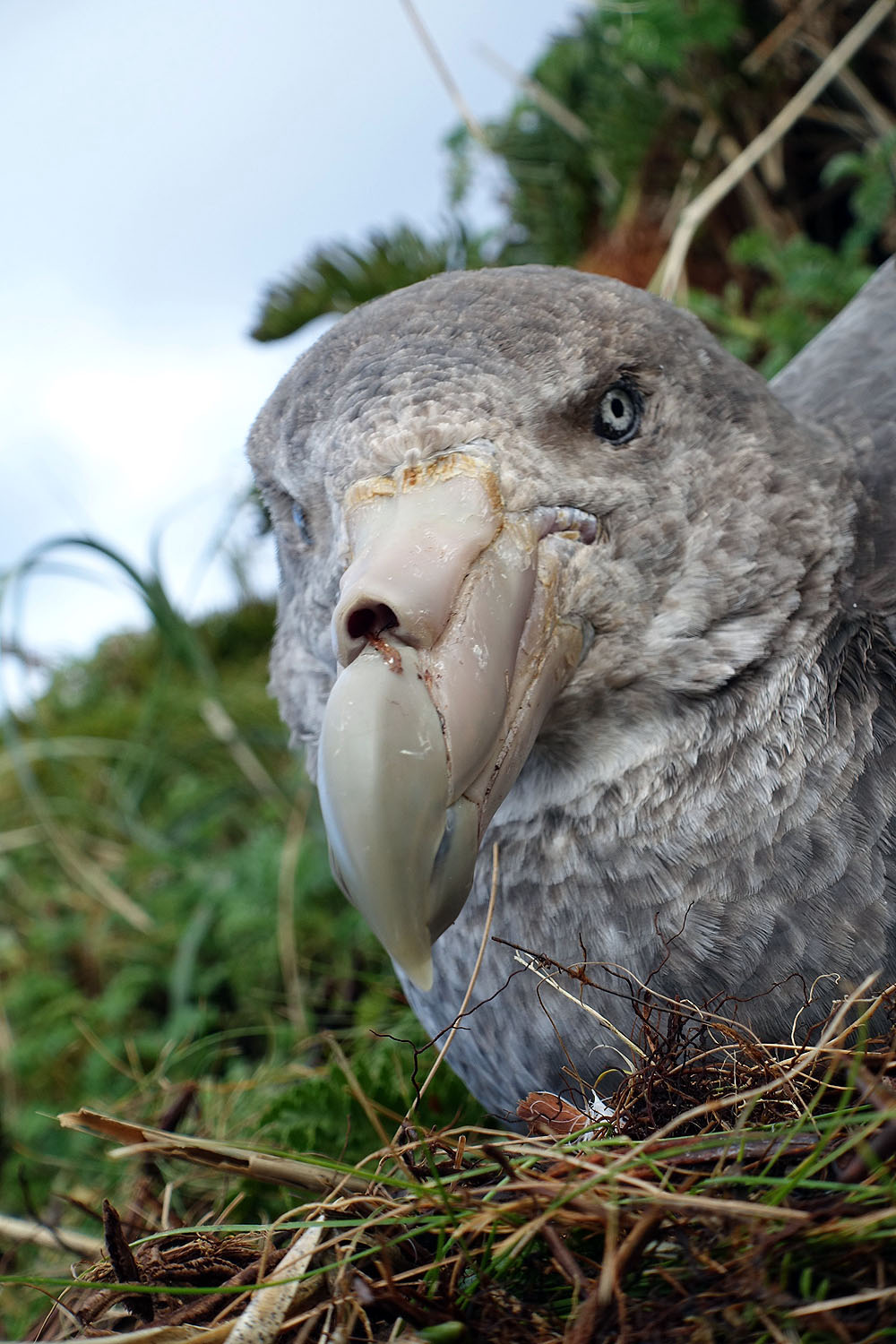 A breeding Southern Giant Petrel on Gough Island, photograph by Michelle Risi
Brazilian-based artist Kitty Harvill has produced a short video for the Albatross and Petrel Agreement featuring still photographs of the nine ACAP-listed petrels and shearwaters, with accompanying music. An expanded version of the music video is in the wings featuring photographs of all 31 species of ACAP-listed albatrosses and petrels, planned to be ready for showing by World Albatross Day on 19 June. Meanwhile enjoy the photographers' work and the music put together by Kitty.
View also two music videos featuring paintings by members of Artists & Biologists Unite for Nature (ABUN) produced last year on albatrosses and this year on petrels by Kitty Harvill and John Nicolosi of Niko Records Studio.
With thanks to Kitty Harvill and the eight photographers for their pro bono support of ACAP's awareness-raising activities.
John Cooper, ACAP Information Officer, 29 March 2021