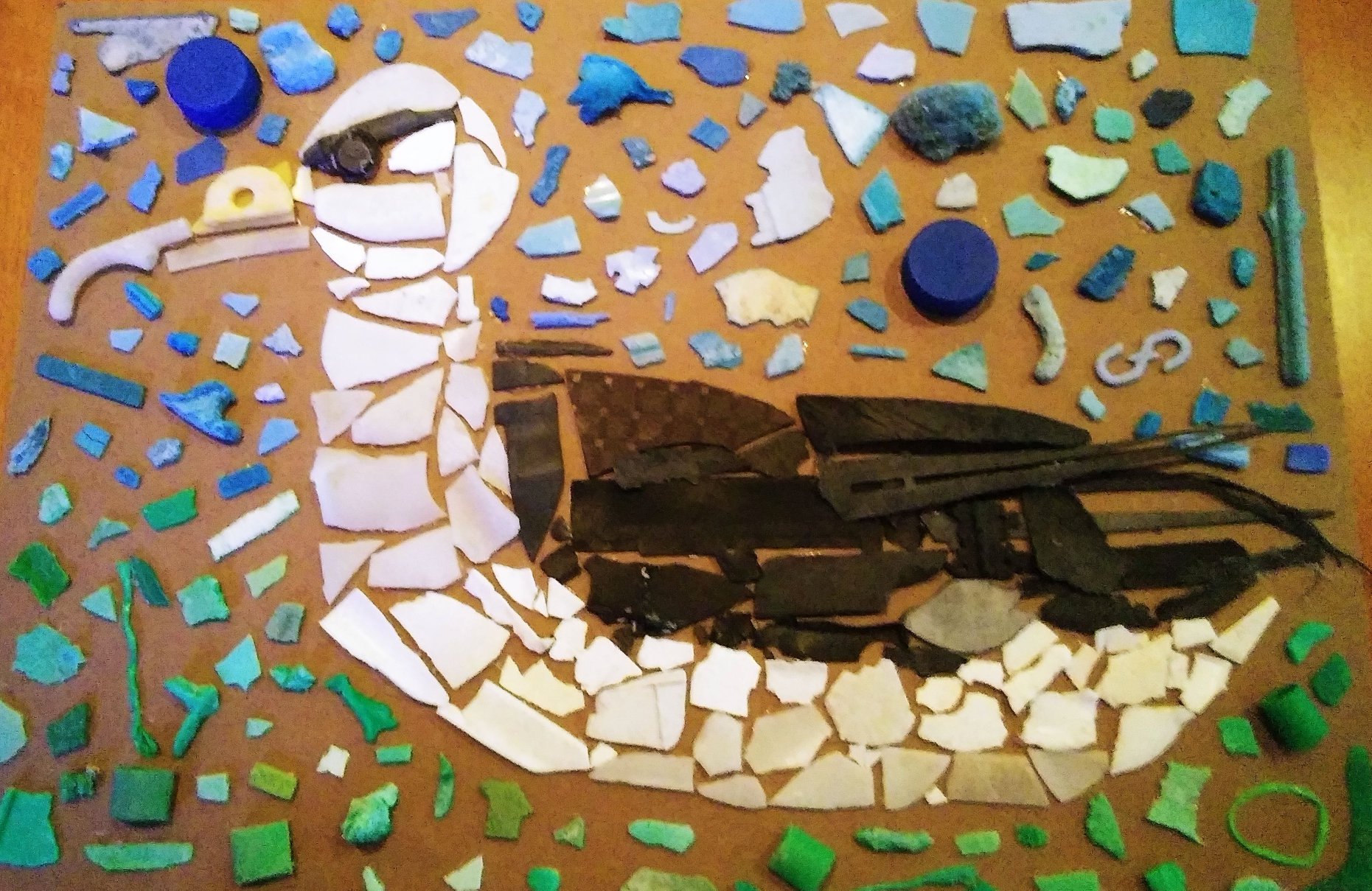 A Laysan Albatross constructed from ingested plastic debris, by Jennifer Urmston

Lauren Roman (CSIRO Oceans and Atmosphere, Hobart, Tasmania, Australia) and colleagues have published open access in the journal Environmental Research Letters on the threats imposed on procellariform seabirds by the ingestion of marine debris.
The paper's abstract follows:
"Marine debris is a growing threat to hundreds of marine animal species. To understand the consequences of marine debris to wildlife populations, studies must go beyond reporting the incidence of wildlife and debris interactions and aim to quantify the harm resulting from these interactions. Tubenosed seabirds are globally threatened, with a near universal risk of debris ingestion and an unquantified risk of mortality due to eating plastics. In this paper, we explore the mortality risk narrative due to the acute effects of debris ingestion, and quantify behavioural and ecological factors including age, diet and foraging method. We examined ingested debris loads, types and mortality of 972 adult and immature seabirds across 17 albatross, shearwater and prion species in a global seabird biodiversity hotspot. Though age and foraging method interact to influence the incidence and number of items ingested, age and diet were the most important factors influencing mortality. Mortality is influenced by debris load and type of debris ingested and there is selectivity for items that visually resemble a seabird's prey. Immature birds that forage on cephalopods are more likely to ingest and die from eating debris than are adults. Conversely, the risk of death to seabirds that forage on crustaceans is linked to the number of plastic items ingested and is higher in adults. Debris ingestion is an under-recognised cause of tubenose mortality and is likely negatively affecting rare and threatened species."
Read of related papers by the senior author.
Roman, L., Hardesty, B.D., Hindell, M.A. & Wilcox, C. 2021. Disentangling the influence of taxa, behaviour and debris ingestion on seabird mortality. Environmental Research Letters 15(2) doi.org/10.1088/1748-9326/abcc8e.
John Cooper, ACAP Information Officer, 22 March 2021