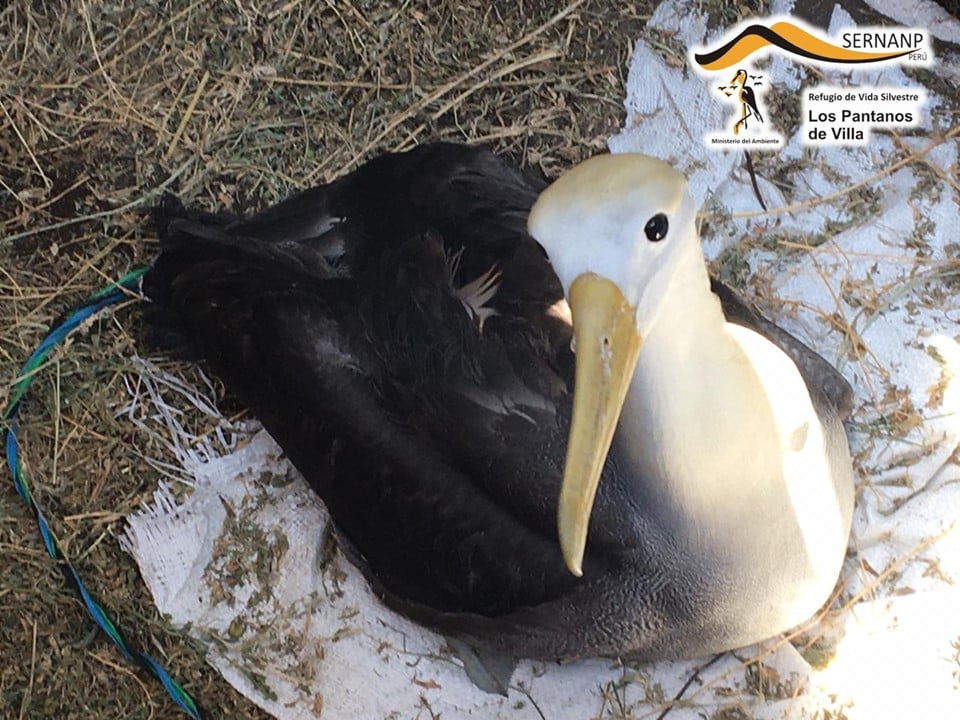 Felipe, the Waved Albatross

A Critically Endangered Waved Albatross Phoebastria irrorata found by a villager within the Pantanos de Villa Wildlife Refuge in the district of Chorrillos on the coast of Peru near Lima on the 14th of last month was collected and taken into care in the Parque de las Leyendas (Legends Park Zoo) in Lima. The bird, given the name "Felipe", was X-rayed for injuries and checked for disease by veterinarians from the Escuela de Medicina Veterinaria (School of Veterinary Medicine), Universidad Ricardo Palma and found to be in good health after two weeks in captivity. Following being banded by the environmental NGO Pro Delphinus the bird was transported by staff from the Servicio Nacional de Areas Protegidas por el Estado (Peruvian Service for Natural Protected Areas; SERNANP) and Servicio Nacional Forestal y de Fauna Silvestre (National Forest and Wildlife Service; SERFOR) to the coastal town of Ancon a few tens of kilometres north of Lima. Felipe was then taken out to sea and released on 3 March, as depicted by video.
Read of an earlier rehabilitated Waved Albatross from the same region of Peru.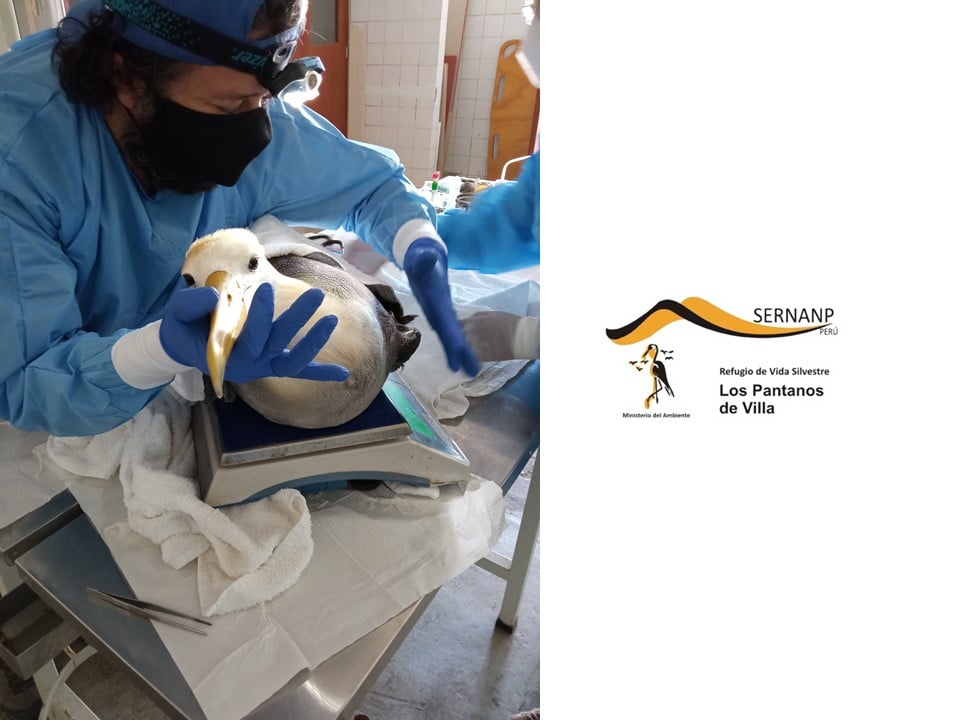 Felipe gets weighed

The Waved Albatross, along with the equally Critically Endangered Tristan Albatross Diomedea dabbenena, has been chosen as a "feature species" to support this year's World Albatross Day on 19 June, with its theme of "Ensuring Albatross-friendly fisheries". Specially prepared posters and an infographic featuring both albatrosses are available for viewing and downloading on this website. Versions have been produced in both English and Spanish. Click here to view the ACAP Species Summary for the Waved Albatross.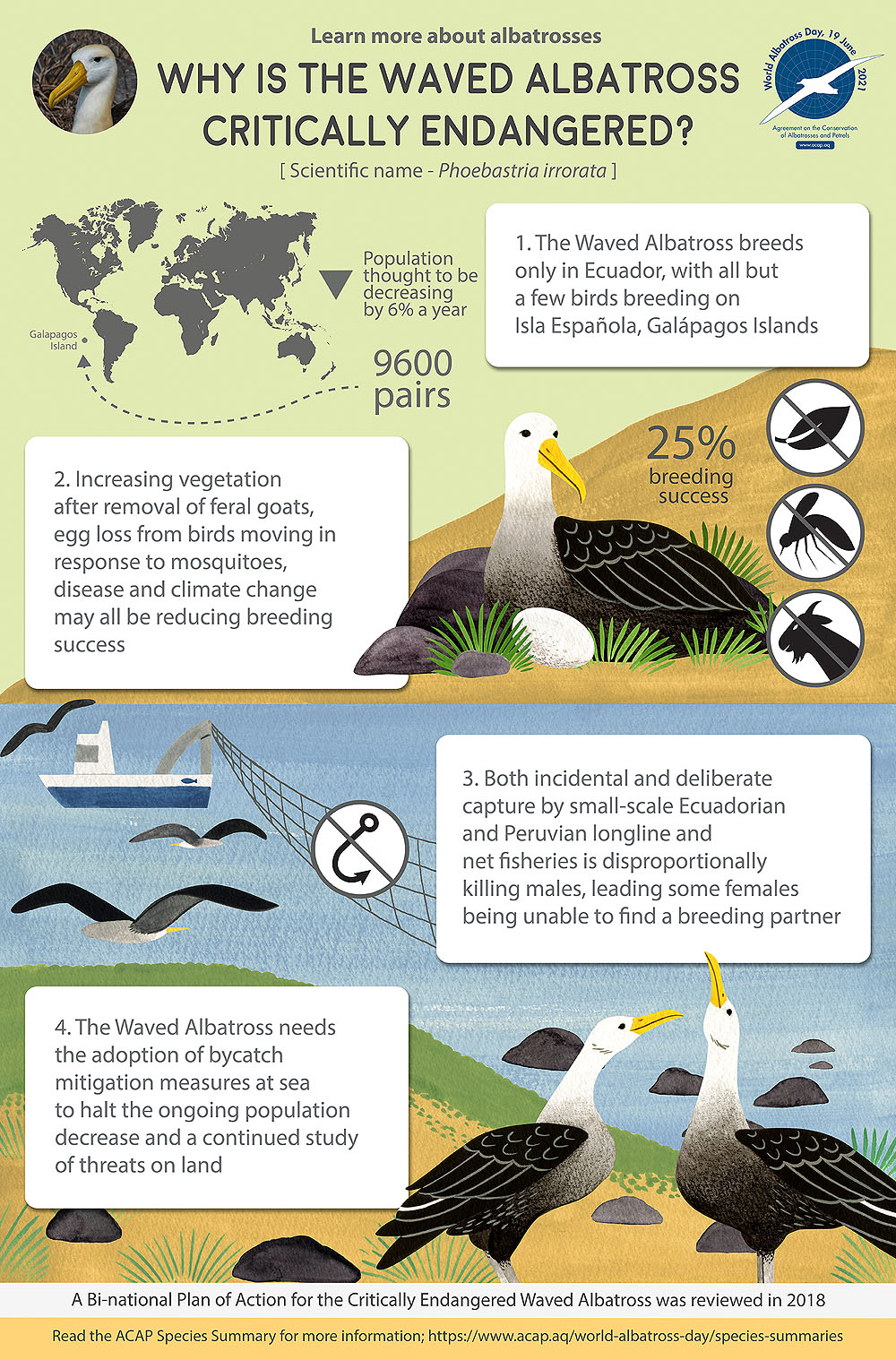 Photographs of Felipe and information from Facebook pages linked in text.
John Cooper, ACAP Information Officer, 10 March 2021