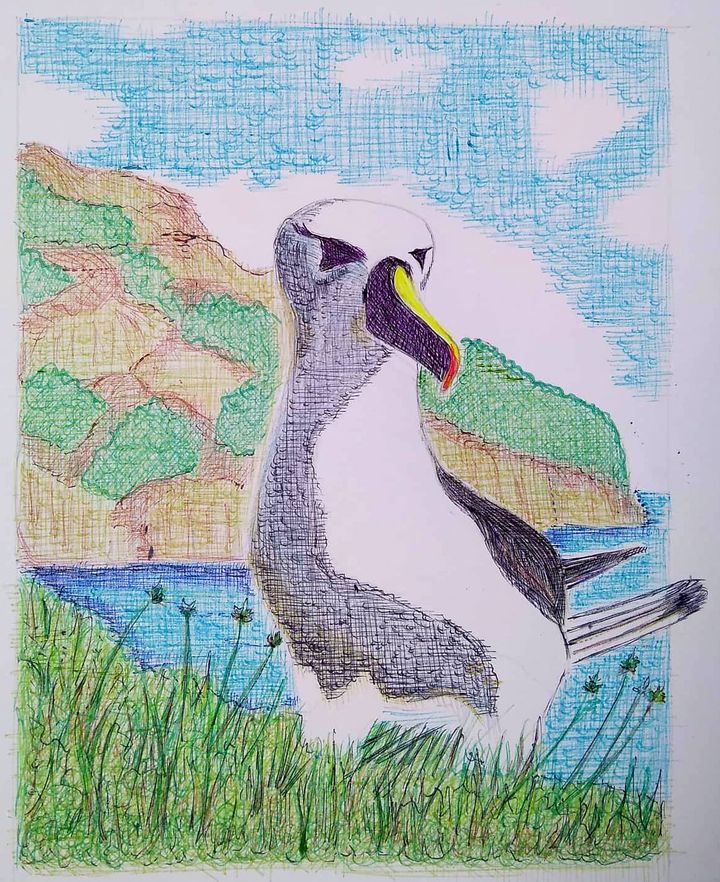 Atlantic Yellow-nosed Albatross by Wendell Ribeiro
For the first two months of last year ACAP collaborated with Artists & Biologists Unite for Nature (ABUN) to produce artworks that were used to support the inaugural World Albatross Day on 19 June. Over a hundred artists contributed, and their artworks have been used to produce posters, a video and to illustrate posts to ACAP Latest News. As ABUN and ACAP embark on a second collaboration this month entitled "Painting Petrels in Peril", comes the sad news that one of the collaborating artists who painted albatrosses last year for 'WAD2020' has passed away. ABUN co-founder Kitty Harvill writes evocatively below on the ABUN Facebook page of the passing of Brazilian artist, Wendell Ribeiro in a vehicle accident at the age of 46 on 8 January.
Wendell Ribeiro, together with fellow ABUN artist, Birgitte Tūmmler
"It is with great sadness that I share with you the passing of our ABUN member, Wendell Ribeiro. I am so incredibly saddened by this news. What a wonderful, positive, supportive and talented person Wendell was. He was so encouraging to me as a foreigner as in love with his Brazilian nature as he was. He will be deeply missed. I'm sharing Wendell's artwork for ABUN in 2020, to honour this kind and gentle man. Deepest sympathy and condolences to his family and friends. We are all blessed that he touched our lives and brought joy to this world".
Wendell was an English teacher in Pouso Alegre, a small country city in Minas Gerais, a State in south-eastern Brazil, who had only discovered his artistic talent in the last few years. His beautiful rendition of an Endangered Atlantic Yellow-nosed Albatross Thalassarche chlororhynchos that he produced was inspired by a photograph taken on Gough Island by Michelle Risi. His painting will continue to be used by ACAP to illustrates its posts and products to help increase awareness of the plight facing the world's albatrosses, in a small way helping to mark his memory.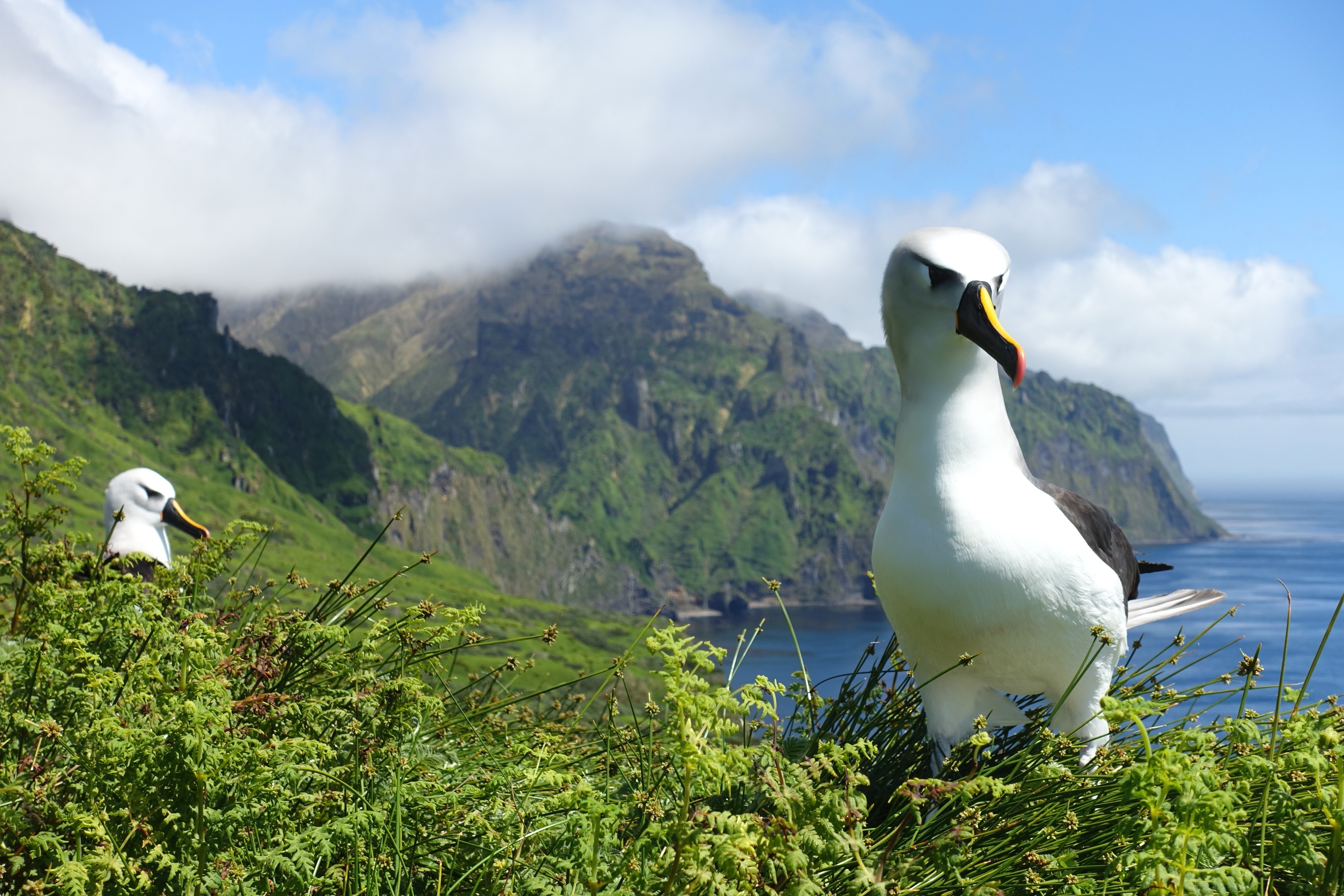 Atlantic Yellow-nosed Albatrosses on Gough Island, photograph by Michelle Risi
With thanks to ABUN artists and Wendell's friends, Kitty Harvill and Birgitte Tūmmler.
John Cooper, ACAP Information Officer, 12 January 2020