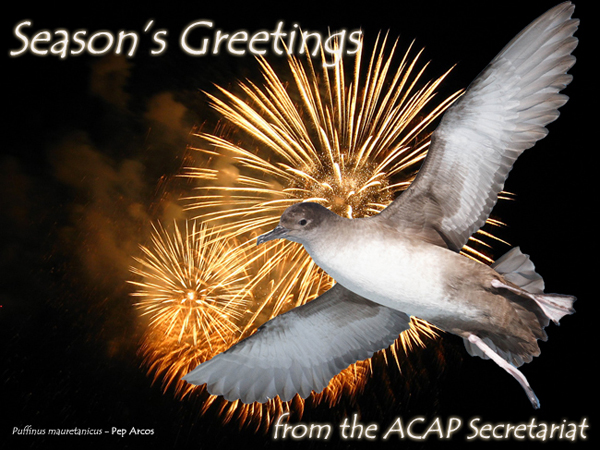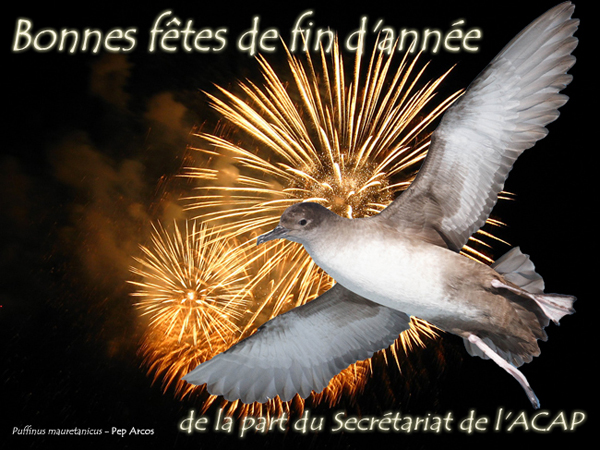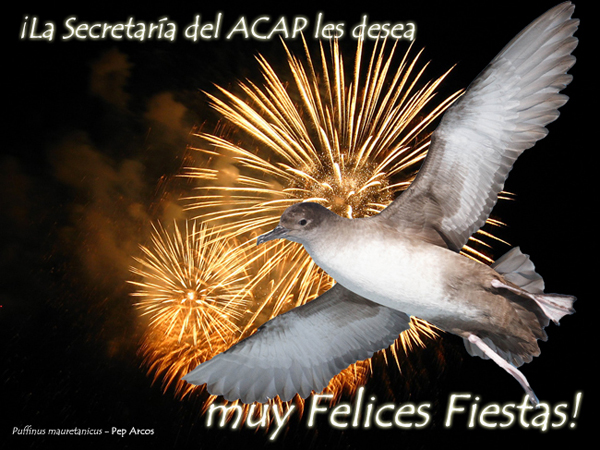 ACAP-listed and Critically Endangered Balearic Shearwater Puffinus mauretanicus, photograph by Pep Arcos
The ACAP Secretariat extends season's greetings and its best wishes for an albatross- and petrel-friendly 2021 to all the readers of ACAP Latest News and to the over 5600 followers of the Agreement's Facebook page.
2020 has been a difficult year for us all. The COVID-19 pandemic has brought great loss of life and livelihoods world-wide. In the field of albatross and petrel conservation, research has been restricted, important predator eradication efforts have been cancelled for the year, and ACAP Parties made the decision to postpone the 12th Meeting of its Advisory Committee to 2021.
Not all has been bad for the Agreement in 2020. The Secretariat has continued its work via correspondence and participating in virtual meetings. 19 June saw the successful celebration of the first World Albatross Day, with global publicity addressing the continued conservation crisis faced by the 22 albatross species.
ACAP will continue to support World Albatross Day in 2021: look out for an announcement early in the New Year and do continue to look after yourselves.
Christine Bogle, John Cooper and Wiesława Misiak, ACAP Secretariat, 24 December 2020