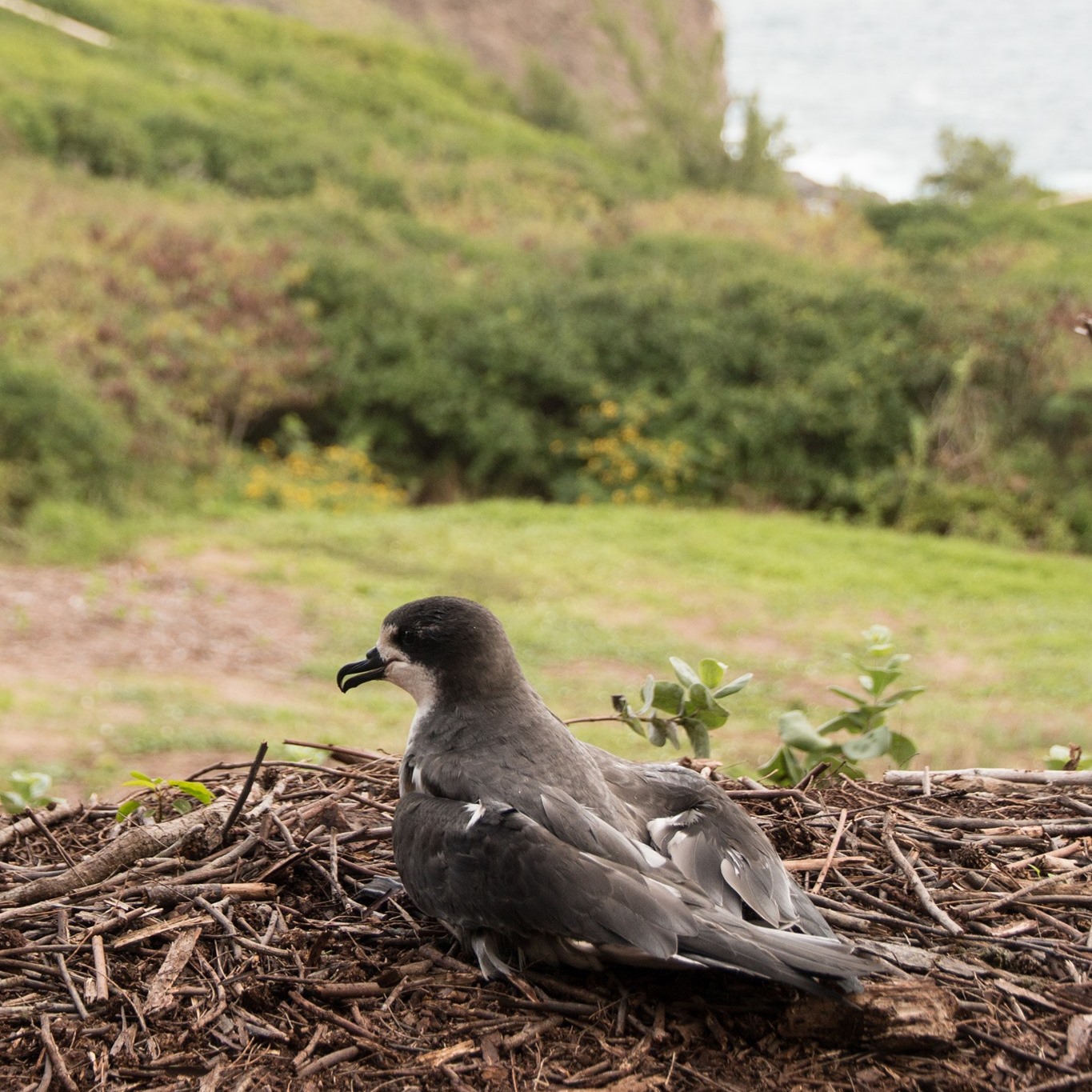 A Hawaiian Petrel or Ua'u, photograph from the Pacific Rim Conservation Facebook page
Hawaiian NPO Pacific Rim Conservation, with field support from the Kaua'i Endangered Seabird Recovery Project, has worked for six years hand rearing chicks of translocated globally Endangered Hawaiian Petrels ('Ua'u) Pterodroma sandwichensis and globally Critically Endangered Newell's Shearwaters ('A'o) Puffinus newelli from the inland mountains on the Hawaiian island of Kauai The translocated chicks were placed in artificial burrows within a specially built predator-proof fence at the coastal Nihoku Ecosystem Restoration Project site within the Kilauea Point National Wildlife Refuge.
"First Flight: Hawaiian Petrels Journey to Safety" - American Bird Conservancy
''After six years of translocating both Hawaiian Petrels and Newell's Shearwaters to [the] Kilauea Point National Wildlife Refuge, we are thrilled to see the last of our chicks safely take to the skies to begin their lives at sea". All 87 Newell's Shearwaters which were translocated successfully fledged, and 106 of the hand-reared 110 Hawaiian Petrels made it out to sea, with the last two petrels of the 2020 cohort departing this month. So far five Hawaiian Petrels have returned to the Nihoku site as adults – a good harbinger for the establishment of a new breeding colony for one of the two threatened tubenose species that are both endemic to the Hawaiian islands.
Read earlier posts on the Nihoku Ecosystem Restoration Project in ACAP Latest News here.
John Cooper, ACAP Information Officer, 22 December 2020