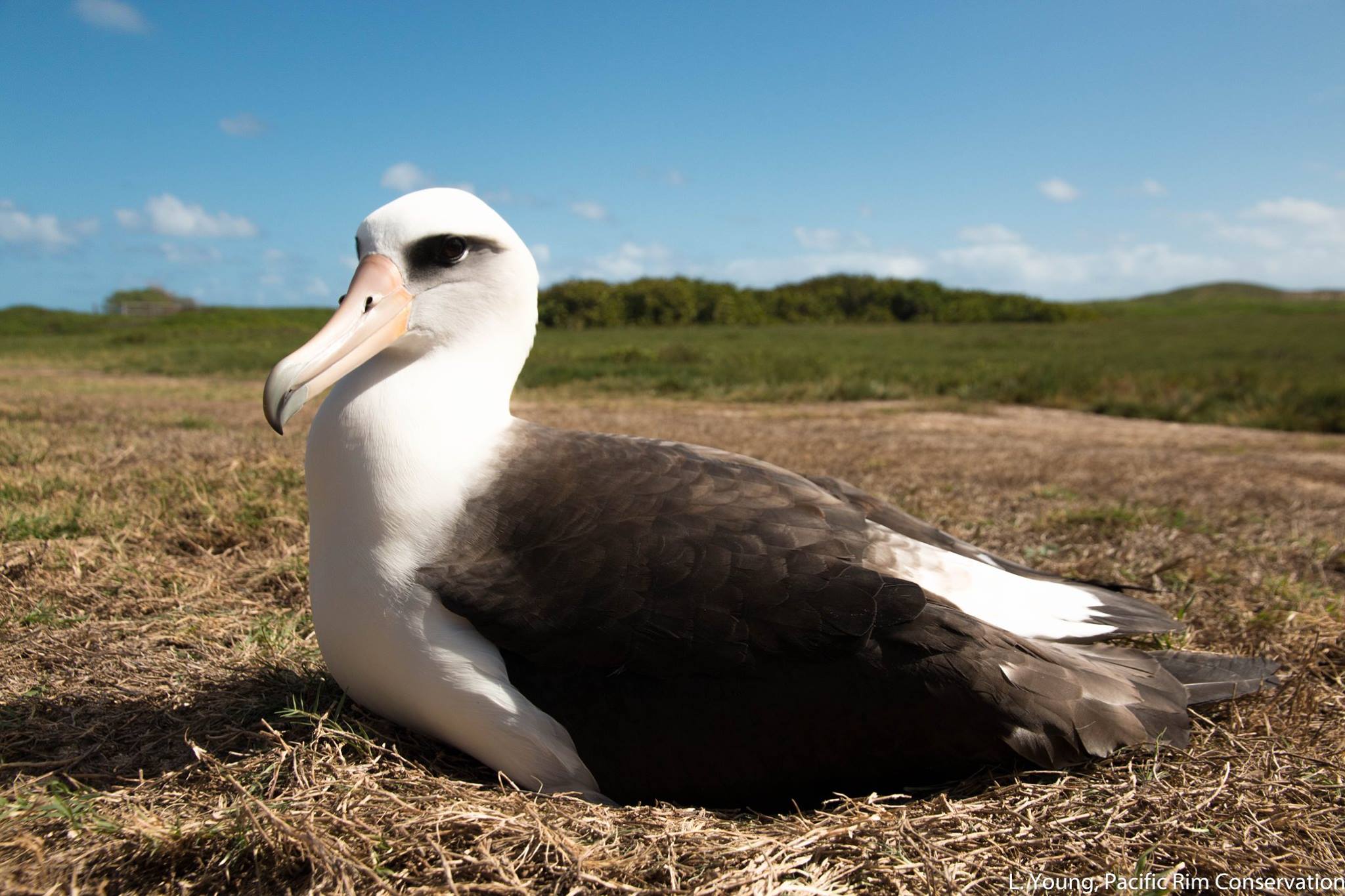 A wild Laysan Albatross incubates its egg in the James Campbell National Wildlife Refuge, photograph by Lindsay Young

A three-year project over 2015/16 to 2017/18 by the environmental NGO Pacific Rim Conservation (PRC) to create a new colony from 50 translocated Laysan Albatross Phoebastria immutabilis chicks hand raised within a predator-fenced site at the James Campbell National Wildlife Refuge on the Hawaiian island of Oahu resulted in 46 chicks fledging. Since commencement of the project to create a breeding site safe from sea-level rise over 900 sightings of wild (= non translocated) Laysan Albatrosses have been made at the site, attracted by decoys, broadcasted calls and the presence of translocated chicks.
With first breeding expected only after three to five years, it is still a little too early to say whether the translocation exercise will end in a new colony for the globally Near Threatened albatross, but it continues to look promising with so far four hand-reared birds from the 2015/16 and 2016/17 cohorts recorded displaying multiple times in the refuge.
In December 2017 a single pair of wild Laysan Albatrosses commenced incubating within the refuge, with three more wild birds observed sitting on empty nests. In each of the following two seasons two nests were present outside the predator-proof fence. The PRC now reports on the current 2020/21 breeding season via its Facebook page: "We have not one, but two nests inside the fence! Both nests are [of] wild birds that came naturally through social attraction, but with all the returning chicks, we are hopeful that more nests are coming".
Pacific Rim Conservation has been hand-raising three other Hawaiian seabirds within the refuge, including the globally Near Threatened Black-footed Albatross P. nigripes.
The NGO's seabird conservation work within the refuge is supported by Pacific Islands: U.S. Fish and Wildlife Service, U.S. Navy, National Fish and Wildlife Foundation, David and Lucile Packard Foundation and American Bird Conservancy.
With thanks to Lindsay Young, Pacific Rim Conservation.
John Cooper, ACAP Information Officer, 17 December 2020