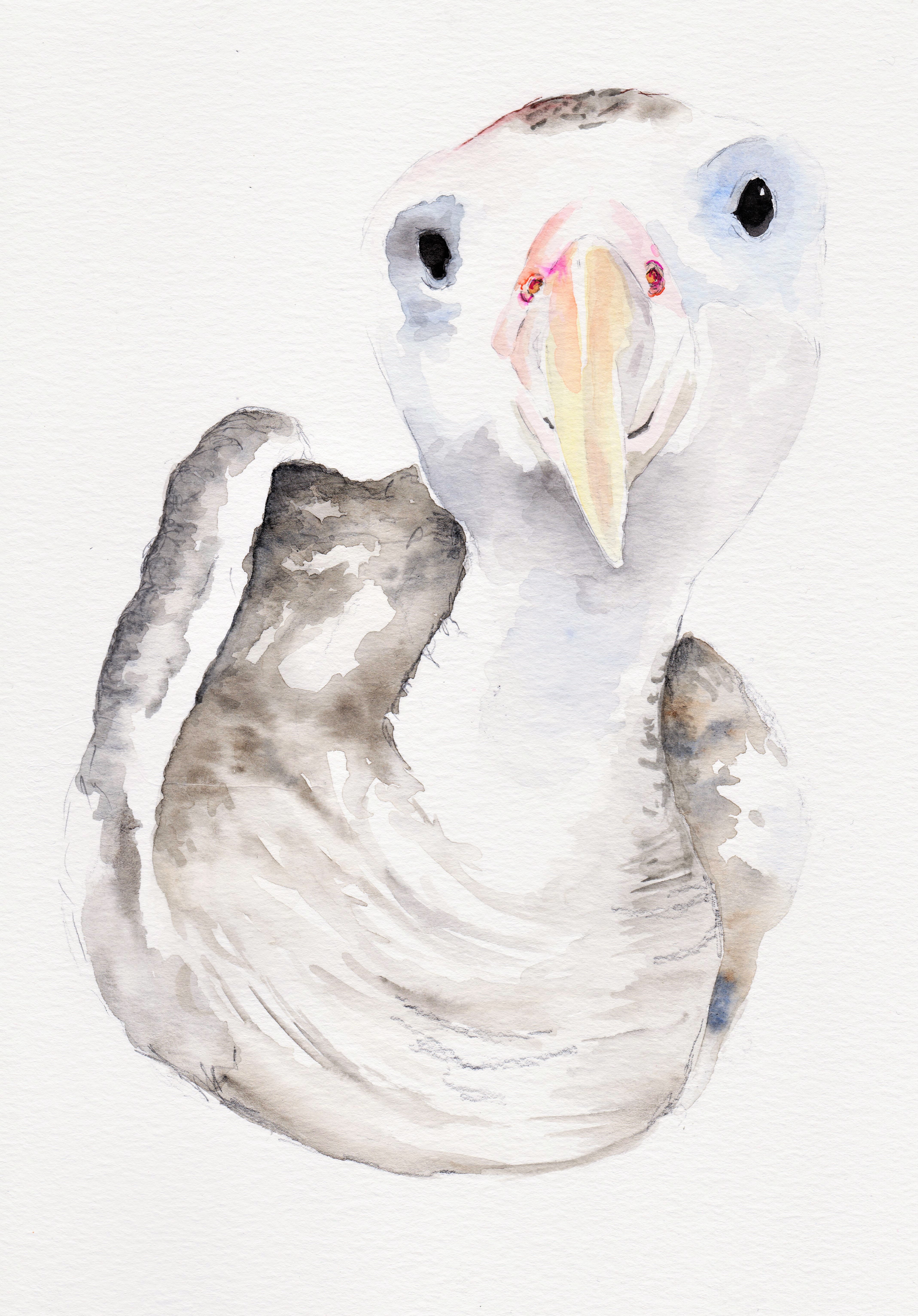 An inquisitive Tristan Albatross painted by Lea Finke, from the photograph below by Michelle Risi
Recent news from the United Kingdom's Gough Island in the South Atlantic is that the Critically Endangered Tristan Albatross Diomedea dabbenena has had yet another poor breeding season due to the depredations by introduced House Mice. Now a decision made earlier this week by the Board of Trustees of the UK's Royal Society for the Protection of Birds (RSPB) has given the go ahead for the mouse eradication exercise on Gough next year.
In a blog yesterday, the RSPB writes:
"Over the last nine months, our team has continued to work at pace, planning to ensure we are in the best position possible, ready for this decision. Almost the entire team of experts we had in place for 2020 (more than 60 people from four different continents) have made themselves available next year, and we have helicopters, ships and other contractors lined up ready to deploy.
We are acutely aware that the Covid-19 pandemic has introduced greater challenges to an already difficult operation. While we cannot predict what the world will look like next year, we have factored as much mitigation as possible into our planning and we believe we can mobilise the teams safely to and through South Africa to ensure they can arrive on Gough to carry out the operational phase.
Our trustees, board members and programme team all agree that waiting until 2022 will not bring any better chances of success, that the restoration of Gough needs to happen as soon as possible and that we are in a position where we are confident we can see this through next year."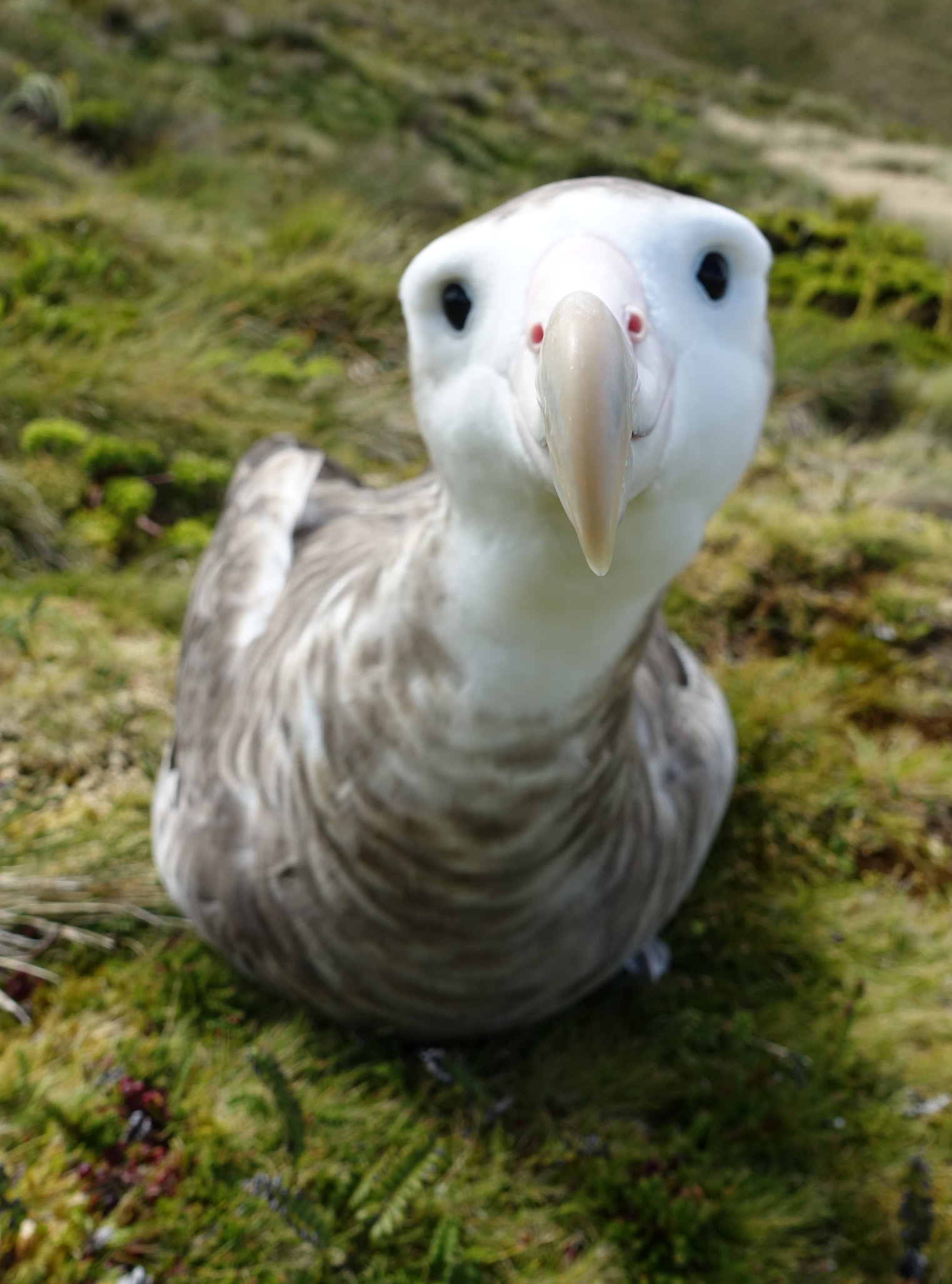 Tristan Albatross, photograph by Michelle Risi
This year's intended eradication by the RSPB's Gough Island Restoration Programme (GIRP) was cancelled due to restrictions on international travel coming from the COVID-19 pandemic. The RSPB is now hoping it can work round any continuing pandemic restrictions by delivering COVID-19-free field teams, and all the required equipment, to the island next year. So is ACAP!
John Cooper, ACAP Information Officer, 27 December 2020