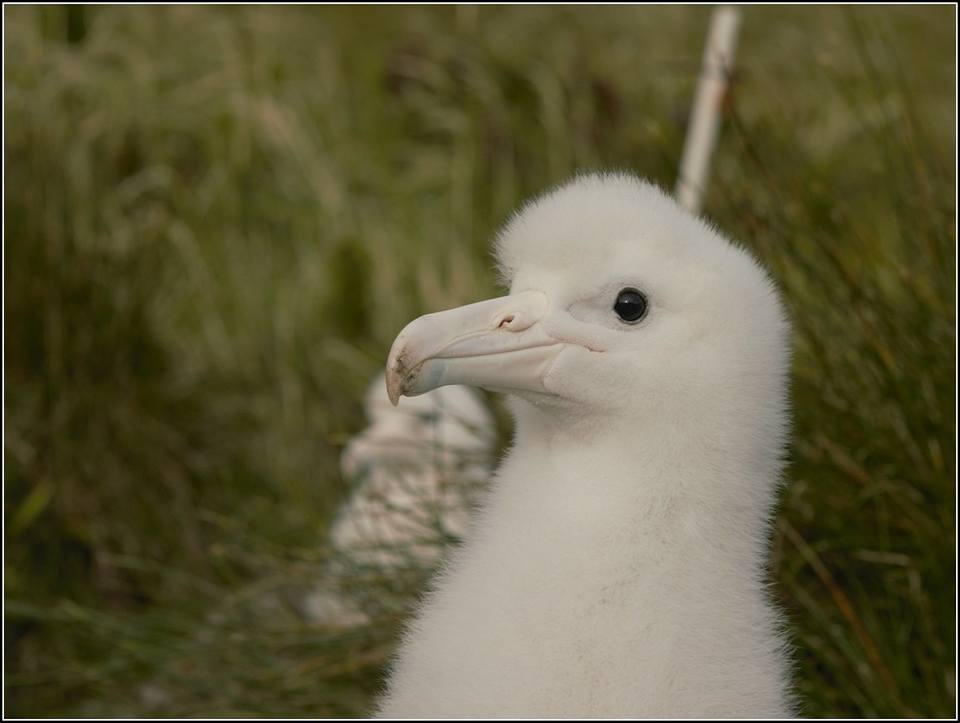 A Tristan Albatross chick, photograph by Tom McSherry
It has been another poor breeding season for the beleaguered Tristan Albatross Diomedea dabbenena on the United Kingdom's Gough Island in the South Atlantic. Last month the outgoing and incoming field teams working for the Gough Island Restoration Programme (GIRP) joined up to undertake the annual count of chicks of the near-endemic and Critically Endangered species across the whole island. A total of 569 chicks was counted that had survived - so far – the mainly winter depredations of the introduced House Mouse. A few more chicks would be expected to die before fledging occurs around year end.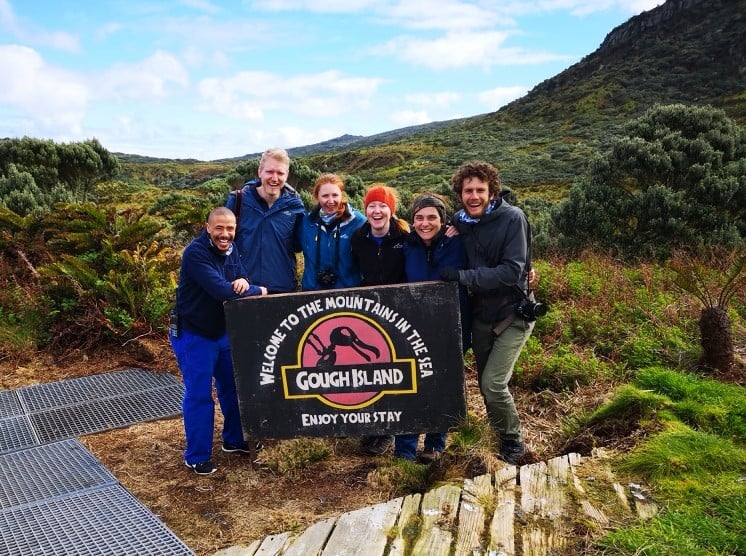 Ready for the count: the outgoing and incoming GIRP field teams at the helipad on Gough Island
The October count compares to the 1528 nests containing incubating birds counted back in January. Based on these totals overall breeding success is 37.2%. This means that only a little over a third of the breeding pairs will have successfully fledged a chick by season end. GIRP reports that breeding success (as has been usual over two decades of study) varied across the island, with some count areas being as low as 18.7%, with the highest at 60.9%. The overall average, once again, compares extremely poorly with those of other great albatrosses of the genus Diomedea on rodent-free islands - where a breeding success of 65-70% (around two thirds) is normal.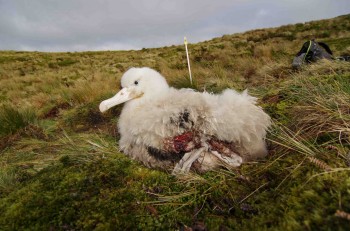 Attacked by mice overnight, this study colony Tristan Albatross chick died soon afterwards, photograph by Karen Bourgeois & Sylvain Dromzee
Last year's plan to eradicate the island's mice had to be cancelled due to restrictions on international travel as a consequence of the COVID-19 pandemic. A decision is awaited by GIRP as to whether another attempt will be made in 2021 (click here).
John Cooper, ACAP Information Officer, 24 November 2020