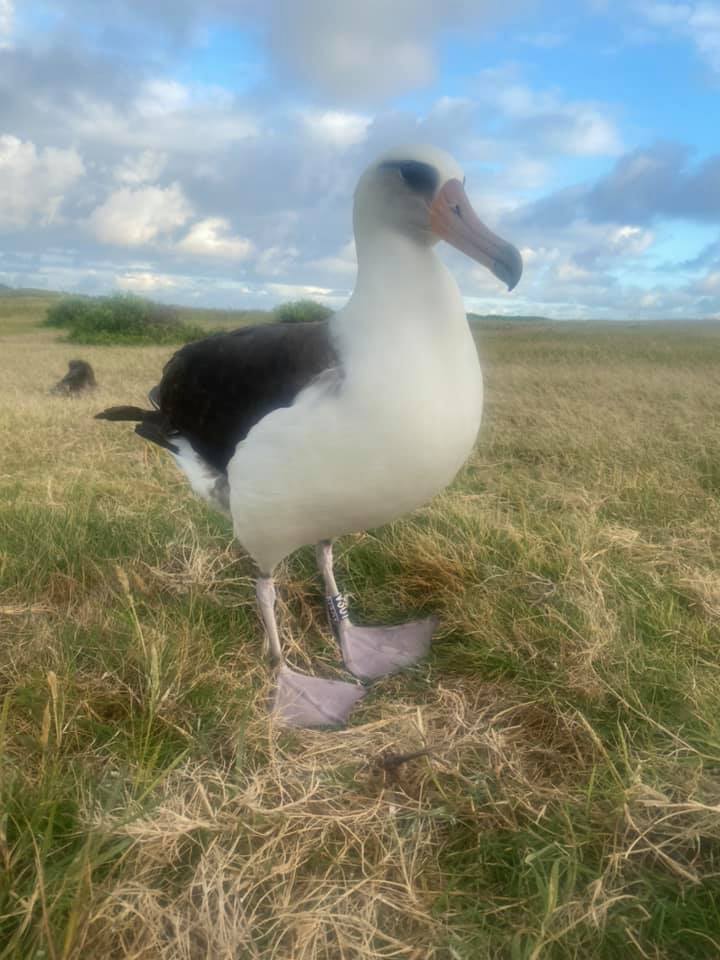 Laysan Albatross V301, fledged 2016, seen back in 2020, photograph by Pacific Rim Conservation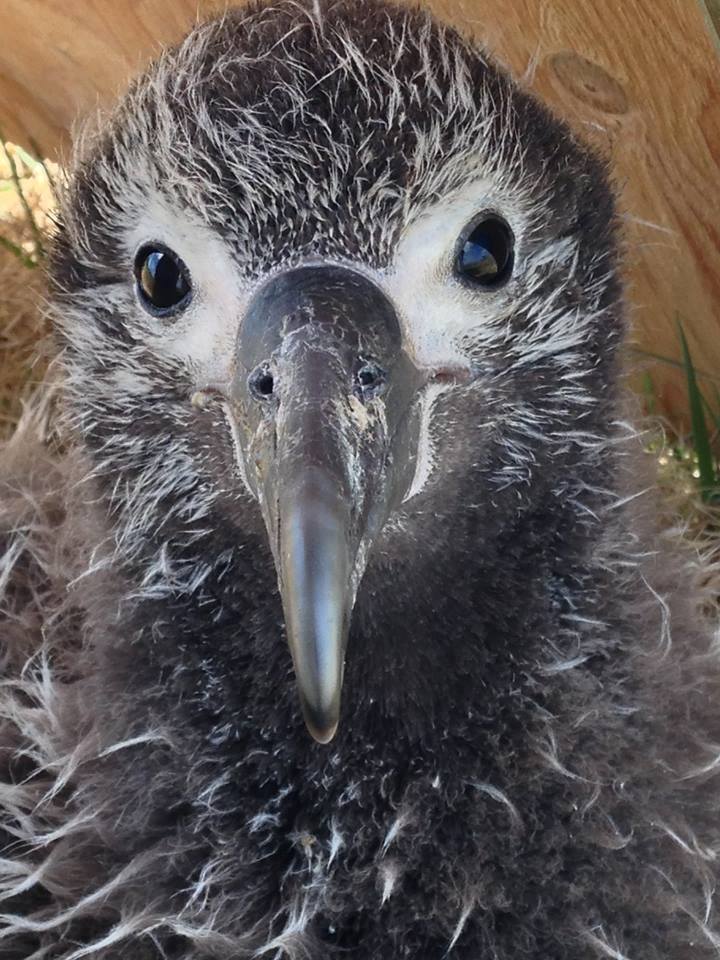 V106 as a downy chick during hand rearing in 2015, photograph by Robby Kohley, Pacific Rim Conservation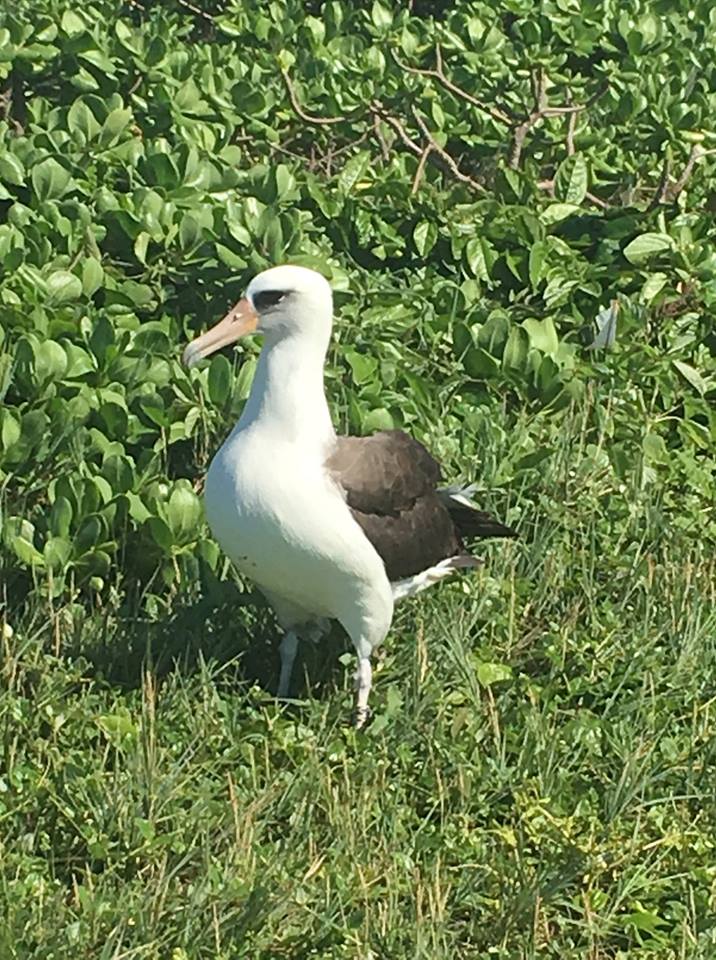 VI06 back in the refuge, photograph by Megan Dalton, Pacific Rim Conservation
So far, four translocated Laysan Albatross Phoebastria immutabilis chicks have returned to the James Campbell National Wildlife Refuge on the Hawaiian island of Oahu, according to the environmental NGO, Pacific Rim Conservation. The birds are V106, from the 2015 cohort (out of 10 fledglings) who first returned in 2018 and has been sighted each year since and V301, V309 and V315 from the 2016 cohort (from 19 fledglings) who returned for the first time this year.
The NGO writes "Each now-adult bird was spotted multiple times, and sometimes seen dancing together! We couldn't be more excited about these birds returning to the predator exclusion fence and look forward to seeing more of them (and hopefully their offspring) in the near future!"
A total of 46 translocated Laysan Albatross chicks fledged from the James Campbell NWR over the three-year period 2015-2017. Several hundred sightings of Laysans have been subsequently recorded within the refuge. A pair of wild adults has bred in the refuge for the first time, laying an egg in December 2017 (click here).
Translocated Black-footed Albatrosses P. nigripes are also being hand-reared in the James Campbell NWR, as are two other seabird species (click here).
Read more about the seabird translocation projects here.
Information from Pacific Rim Conservation's Facebook page.
John Cooper, ACAP Information Officer, 25 August 2020