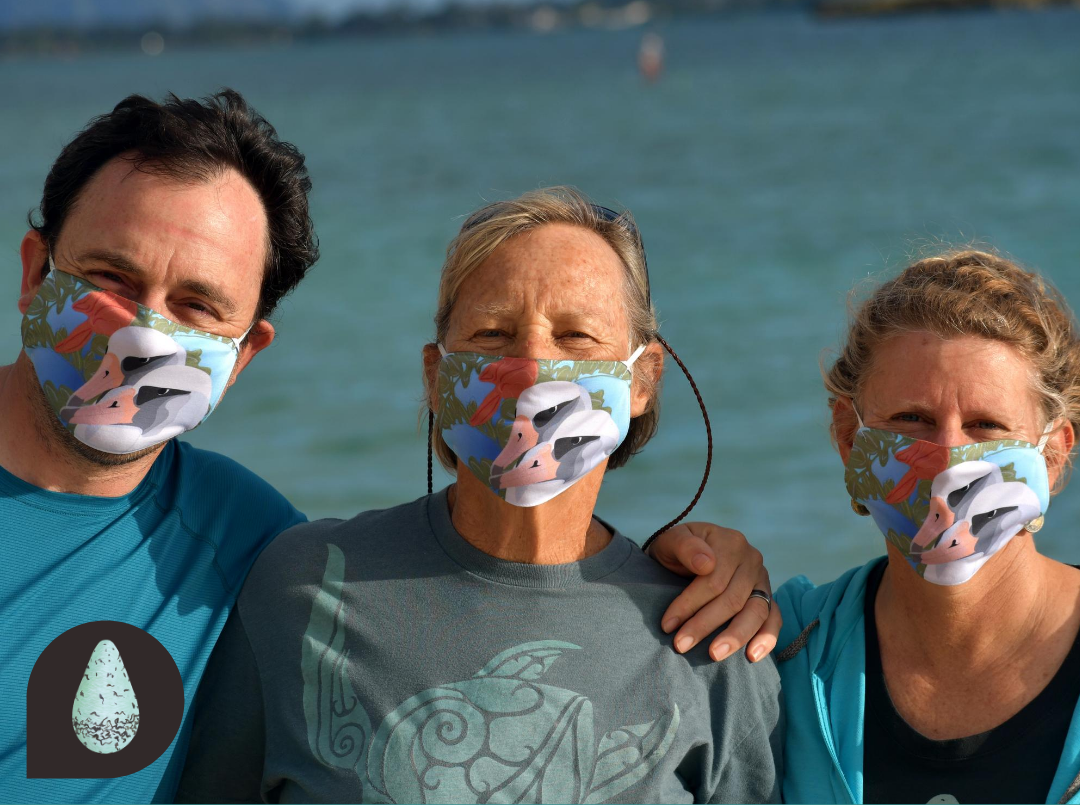 A team from Oikonos Ecosystem Knowledge model the Hawaiian Laysan Albatross face mask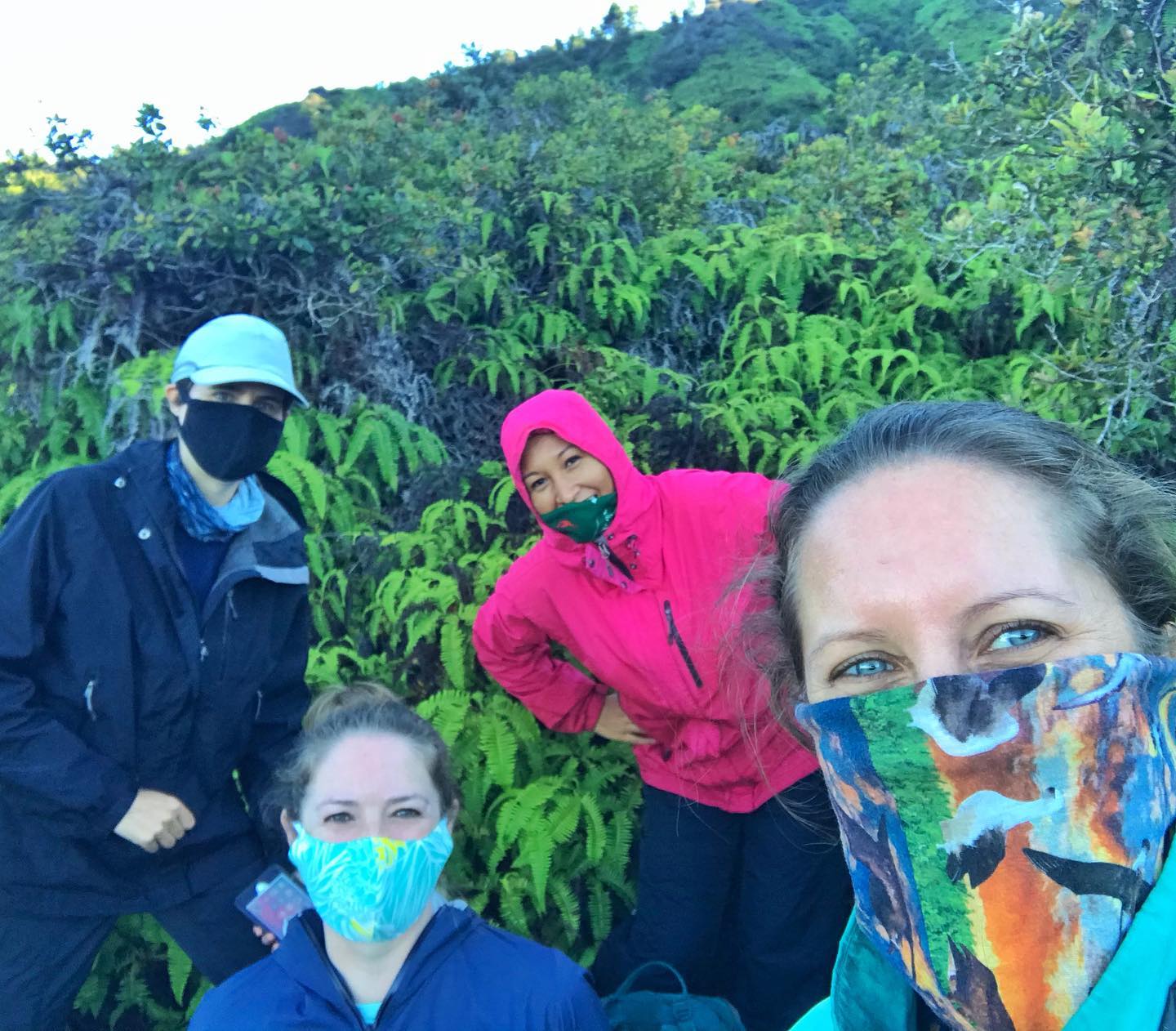 Masks - and an albatross bandana - worn by seabird researchers on Lānaʻi, Hawaii; photograph by Rachel Sprague
Wearing a face mask in this time of a global pandemic is medically advised, including by the World Health Organization "as part of a comprehensive strategy" of protection against the coronavirus. Although seemingly controversial in some parts of the world, the "follow the science" approach of the WHO advocates mask use when in close company and enclosed spaces, and, of course, wherever mandated. Working with albatrosses and other seabirds in the field has led to the wearing of face coverings (and practicing social distancing) in some localities, as above and as illustrated previously in ACAP Latest News in Hawaii. Supporters of albatross conservation can now equip themselves with suitable protection as two artists, in Brazil and in Hawaii, have stepped up to bring their own designs of cloth 'albimasks' to the public.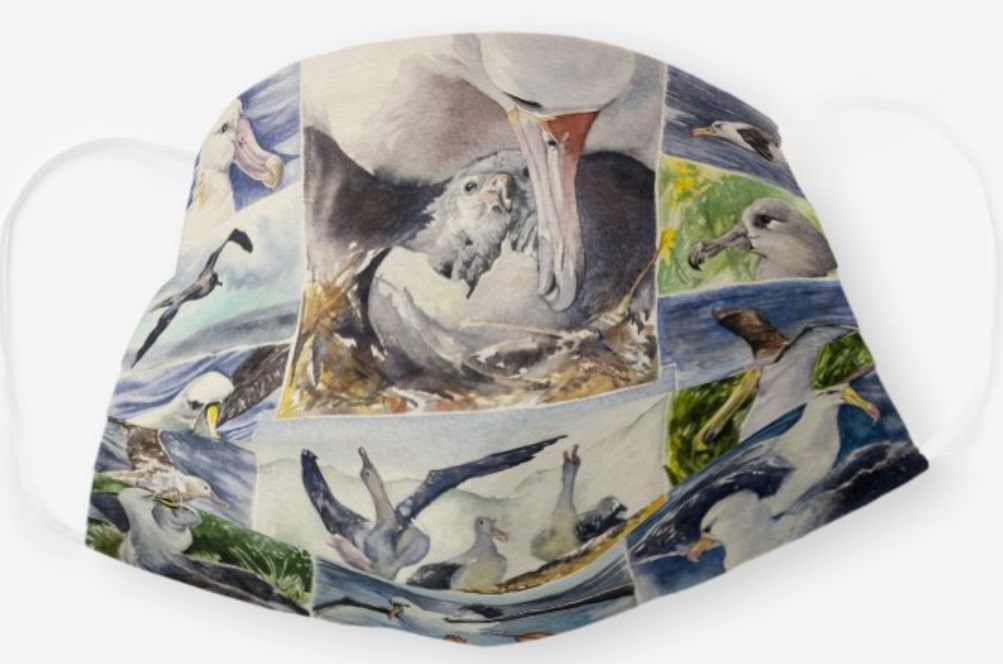 "All for One, One for All - ALBATROSS": Kitty Harvill's albatross art on a facemask
Kitty Harvill, a resident of Curitiba, Brazil, a co-founder of Artists & Biologists for Nature (ABUN) painted all 22 albatross species in support of World Albatross Day. Her work entitled "All for One, One for All - ALBATROSS" is freely available for downloading from this website as a poster suitable for mounting. It is now available for purchase on clothing and other items though the on-line supplier Zazzle. Following a suggestion from the ACAP Information Officer Kitty's artwork has now been printed on a cloth face mask.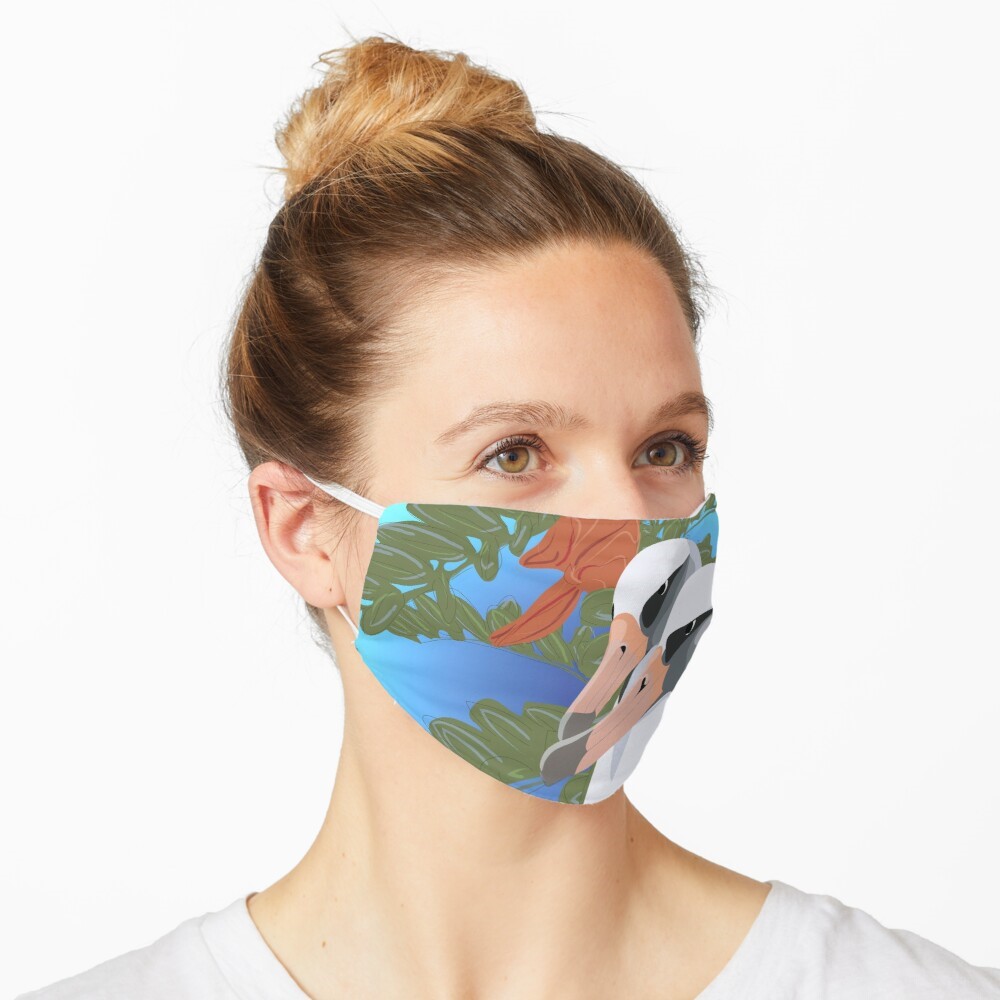 A model wears the Ilana Nimz mask
From Hawaii comes another 'albimask' by artist and marine biologist Ilana Nimz ('Nimzoid') with a design entitled "Laysan Albatrosses and endangered native Hawaiian plant 'ohai". As for the Brazilian design, the Hawaii version is also available on clothing and items such a coffee mug. They are stated to have been produced in support of Black-footed and Laysan Albatross habitat restoration on Kure Atoll in the Hawaiian North-western Islands.
+
"Laysan Albatrosses and endangered native Hawaiian plant 'ohai"
So, no excuse now for not wearing an albatross mask the next time face covering is required or recommended.
NOTE: Cloth face masks are for use by the general public only and are not intended for use in medical settings. They should be washed after each use.
With thanks to Kitty Harvill, Artists & Biologists Unite for Nature and Rachel Sprague.
John Cooper, ACAP Information Officer, 20 August 2020