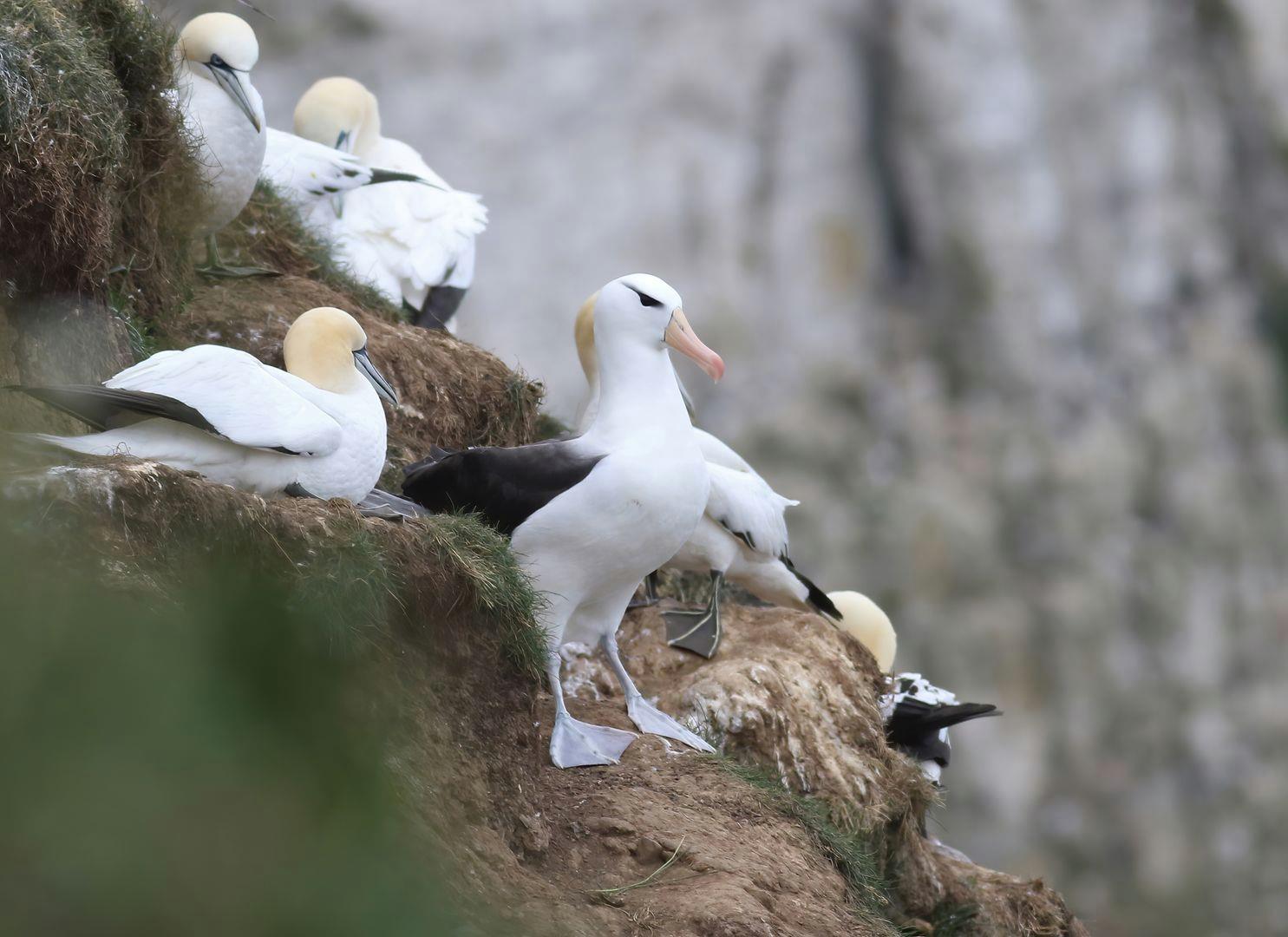 A Black-browed Albatross among the Northern Gannets at Bempton Cliffs, photograph by Craig Thomas
An adult Black-browed Albatross Thalassarche melanophris was photographed on 2 July this year among Northern Gannets Morus bassanus at Bempton Cliffs in the United Kingdom. The mainland seabird colony in Yorkshire is a nature reserve managed by the Royal Society for the Protection of Birds (RSPB). The unbanded bird was present for a few days before departing (click here).
According to the report of last month's sighting a Black-browed Albatross was seen at Bempton Cliffs in 2017. The species has been recorded as singletons in the UK (click here for a 2015 record) and elsewhere in the North Atlantic from time to time, including off Canada.
See also here.
John Cooper, ACAP Information Officer, 10 August 2020