ACAP Latest News has previously reported on development of the Kellian Line Setter, which is designed to deliver baited longline hooks underwater at a depth safe from albatrosses scavenging on or near the sea surface and shallow-diving petrels (click here).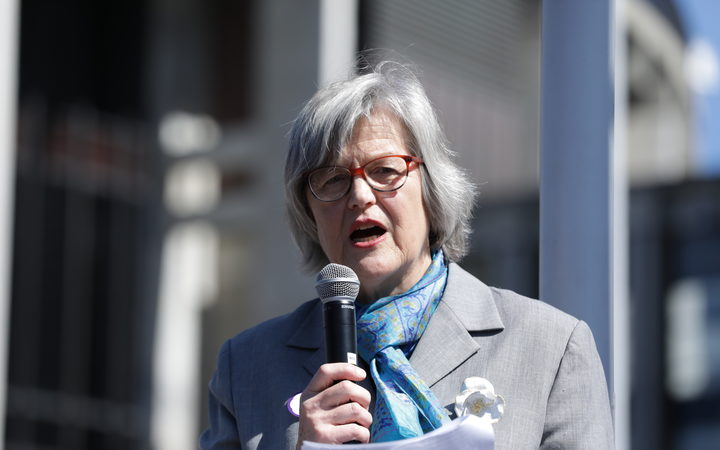 New Zealand Minister of Conservation Eugenie Sage
New Zealand Minister of Conservation Eugenie Sage and Minister of Fisheries Stuart Nash in a government press release have announced funding of NZ$350 000 to test the Kellian Line Setter's ability to eliminate seabird bycatch on a commercial tuna longliner. "The device will be installed on a Nelson-based fishing vessel owned by Altair Fishing and put through its paces for six weeks during normal fishing. A specially trained engineer will be on the vessel for the whole trial".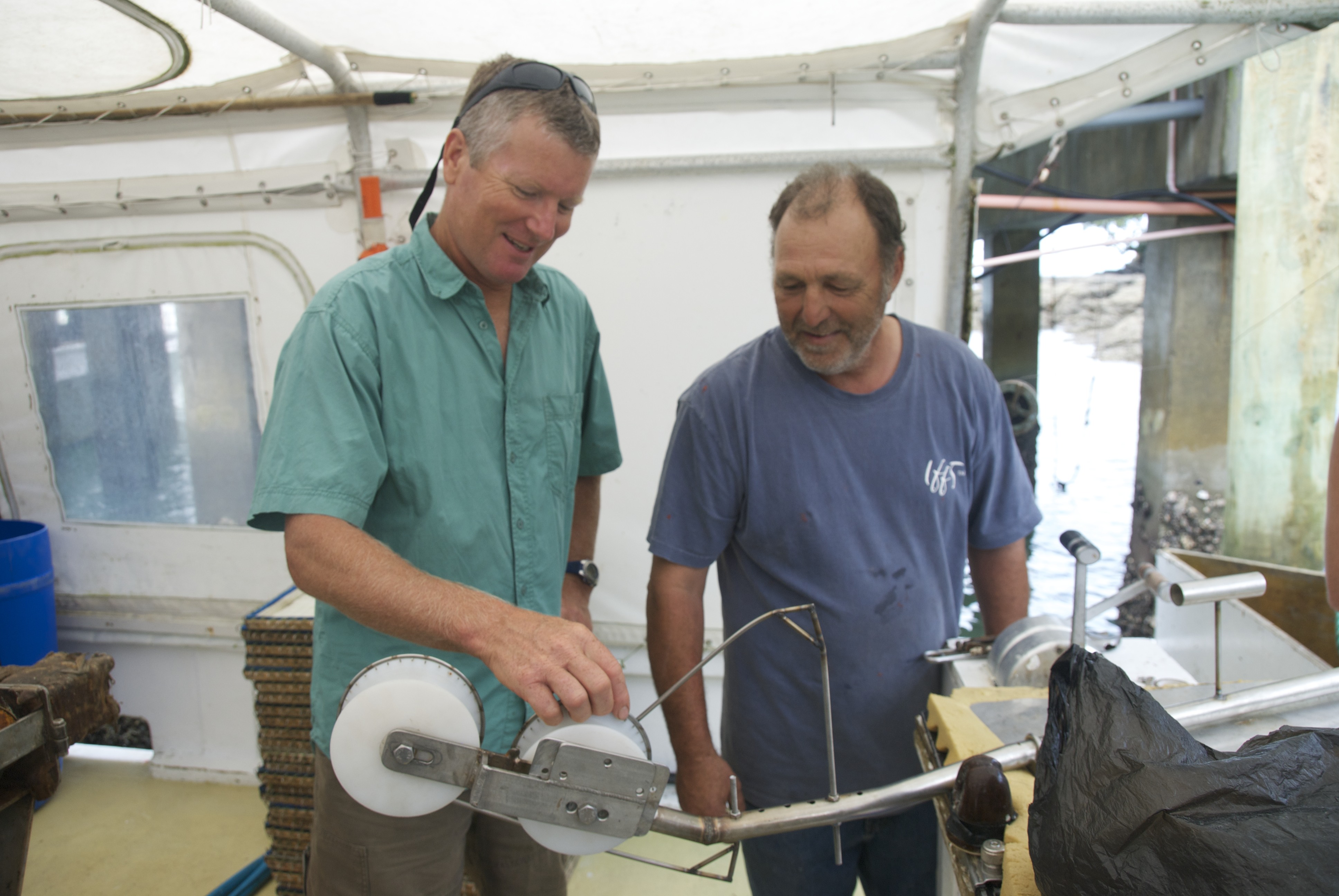 Dave Kellian demonstrates his line setter
"New Zealand is home to more species of seabird than any other country with more albatross, petrel, shag and penguin species breeding here than anywhere else in the world. Many seabirds are at risk of bycatch in fisheries including the … Endangered Antipodean Albatross [Diomedea antipodensis] and the Near Threatened … Buller's Albatross [Thalassarche bulleri]" said Conservation Minister Eugenie Sage in the release.
"Twenty years ago, New Zealand tuna fisherman, Dave Kellian, carried out a simple experiment on his boat and worked out that if baited hooks were released at ten metres, seabirds would be safe from being hooked. He used this knowledge to come up with the original prototype device that set baited hooks underwater."
Dave Kellian has been quoted: ""I was fishing off Whakatane for yellowfin tuna, using live bait. I started experimenting by lowering a raincoat full of pilchards into the water on a string. When I pulled the string, it released the pilchards. At eight metres the birds didn't bother diving; between five and eight metres they'd dive for some; but above five they'd get every piece. The light went on - if we could get the bait to 10 metres, the problem of birds being killed by baited hooks was solved" (click here).
This trial is a collaborative effort and is being funded by the Department of Conservation, Fisheries New Zealand, Fisheries Inshore New Zealand and the Auckland Zoo Charitable Trust through the Southern Seabird Solutions Trust.
"This project is an excellent example of industry and conservation agencies collaborating to achieve better results for our unique seabirds," conclude the Ministers.
See also a news report on the planned trial.
Reference:
Baker, G.B., Goad, D., Kiddie, B. & Frost, R. 2014. Kellian Line Setter Sea Trials Initial Performance Testing. Report prepared for Department of Conservation Contract 4529. [Kettering]: Latitude 42 Environmental Consultants Pty Ltd. 7 pp.
John Cooper, ACAP Information Officer, 04 July 2019