The Lord Howe Island Rodent Eradication Project aims to eradicate introduced Ship Rats Rattus rattus and House Mice Mus musculus from Australia's inhabited and World Heritage Lord Howe Island, inter alia to help protect its breeding populations of petrels and shearwaters (click here).
Following a number of years of planning and discussions and consultations with the island community, the eradication got underway this austral winter combining the use of poison bait boxes and hand broadcasting of bait in inhabited, cultivated and pastoral areas and aerial baiting by helicopter over the mountainous parts that support natural vegetation (click here).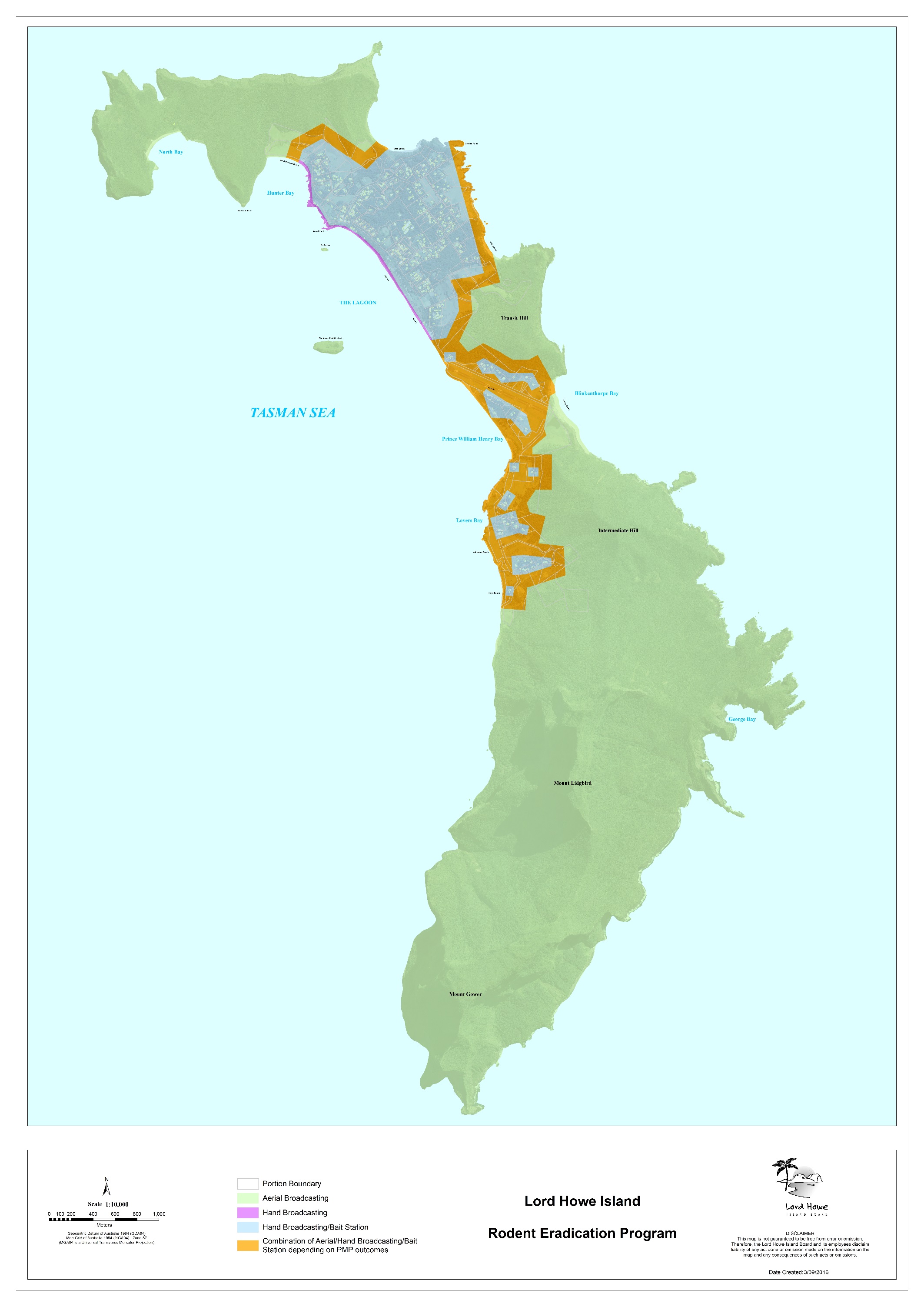 Different rodent baiting zones on Lord Howe Island
Keith Springer, Technical Advisor for the project has written to ACAP Latest News: "we completed the first bait drop last week, starting on Saturday [8 June] and finishing on Wednesday [12 June] morning. Tuesday was too windy. Now we await another window of reasonable weather to get the second application out." Hand broadcasting of baiting had commenced around the same time with the filling of some 28 000 bait boxes taking place earlier from 22 May. Following the first round, project sweep teams have been checking recreational areas, the school, playground, family areas and walking tracks and removing any bait pellets which may have been dropped by rodents overnight as well as any carcasses found. The bait boxes will be checked and topped up, initially once a week, then at two-week intervals for a further two months.
The second round of aerial baiting and ground broadcasting are due to take place 10-21 days after the first operation and may take place from this week. So far results of the first round seem promising, according to news received from an island resident: "the forest has a smell of dead rats; and teams are searching tracks and settlement for signs of any off-target species deaths". It appears very few have been found so far. Two Australian Masked Owls Tyto novaehollandiae have been affected by secondary poisoning; it is hoped that this introduced species can also be eradicated on the island.
.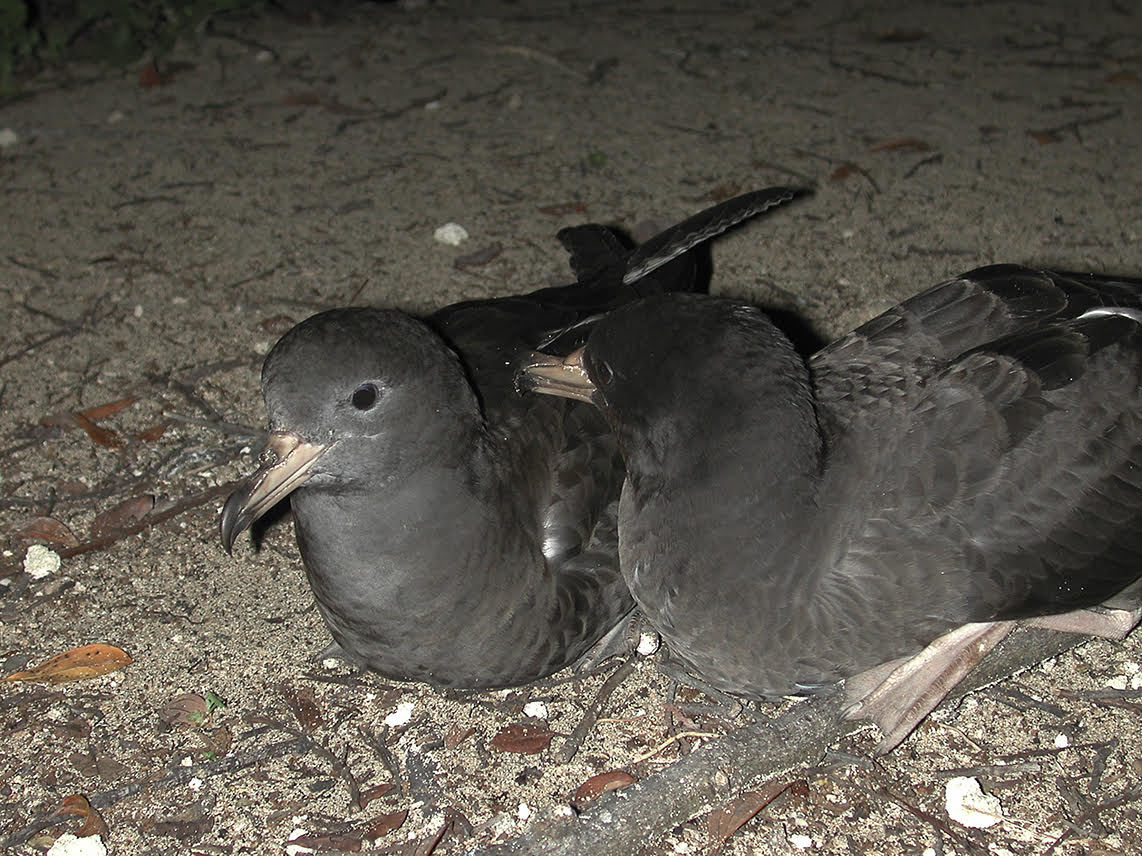 A pair of Flesh-footed Shearwaters Ardenna carneipes (globally Near Threatened and a proposed candidate for ACAP listing) on Lord Howe Island
Photograph by Ian Hutton
Read a popular article on the eradication here
ACAP's Information Officer has had a long-time yen to visit Lord Howe. If he does he hopes to see the island and its petrels and shearwaters free from introduced rats and mice.
With thanks to Ian Hutton and Keith Springer.
John Cooper, ACAP Information Officer, 21 June 2019