All postings to ACAP Latest News (ALN, commenced 2006) are shared to the Agreement's Facebook page. Inaugurated in March 2011 the page has grown steadily in usage over eight years and by this month 4000 individuals had "liked" the page, with currently 4063 following it (note it is possible to follow (and view) Facebook postings without actually liking the page).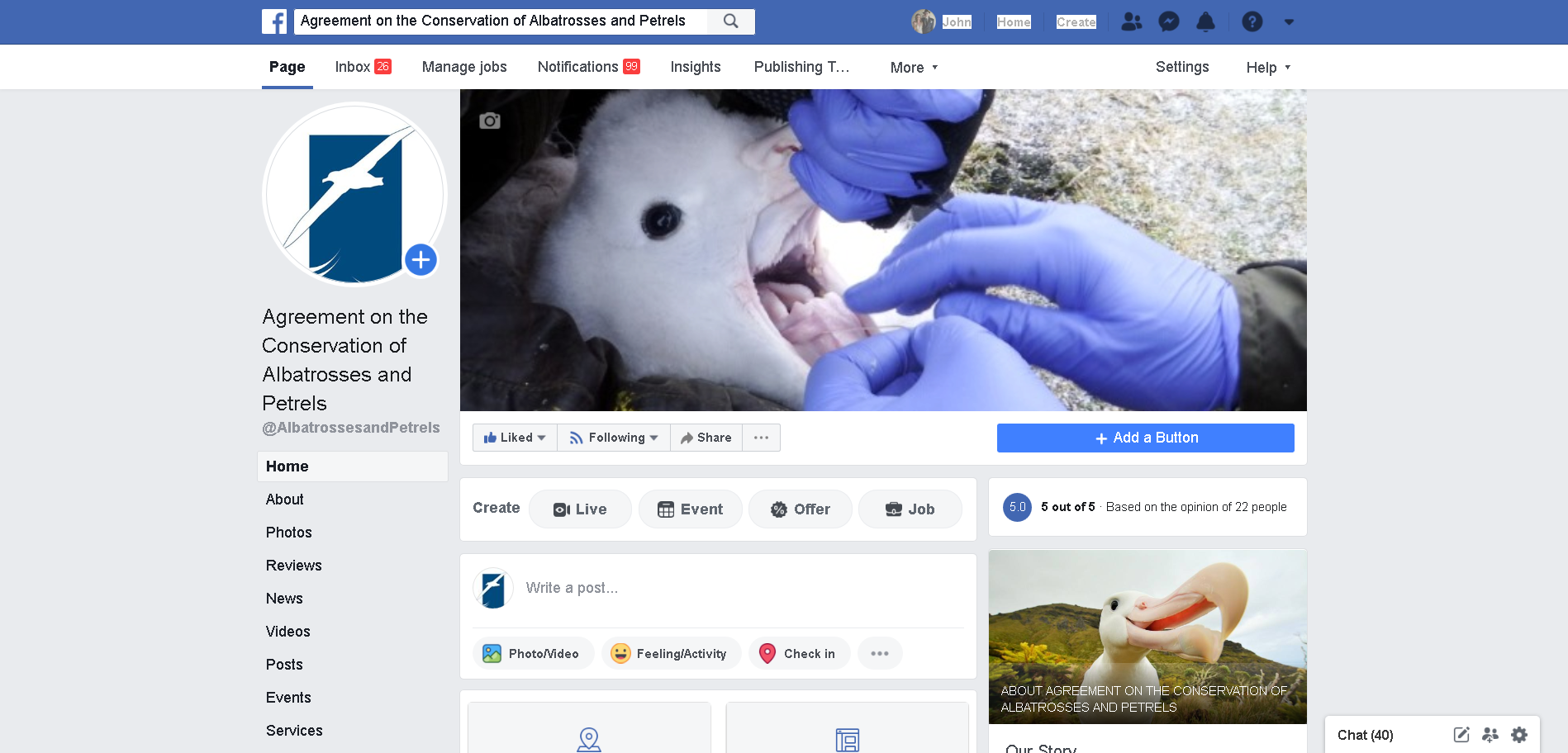 A screenshot from ACAP's Facebook page
ALN in the main posts news relating to the biology and conservation of the 31 ACAP-listed species of albatrosses, petrels and shearwaters that face a conservation crisis, as well on the few species, mainly shearwaters, that have been identified as potential candidates for listing, such as the globally Near Threatened Flesh-footed Shearwater Ardenna carneipes (click here). It also carries news of ACAP's activities, not only of its own meetings but also of ACAP's attendance and contributions to other bodies – notably Regional Fisheries Management Organizations (RFMOs). In contrast the contents of ACAP's Facebook page cover a wider field that does the website. Perhaps most importantly ACAP's page shares postings from other pages and from websites that cover all tubenose seabirds in the order Procellariiformes, including gadfly petrels, storm petrels, diving petrels, fulmars and prions. The page also carries news relating to the conservation of tubenose habitats, both on land and at sea.
So the message here is if you not already following ACAP on Facebook, have a look at it and click on "like" and learn more about all the members of your favourite group of birds, the true "pelagics" of the world's oceans.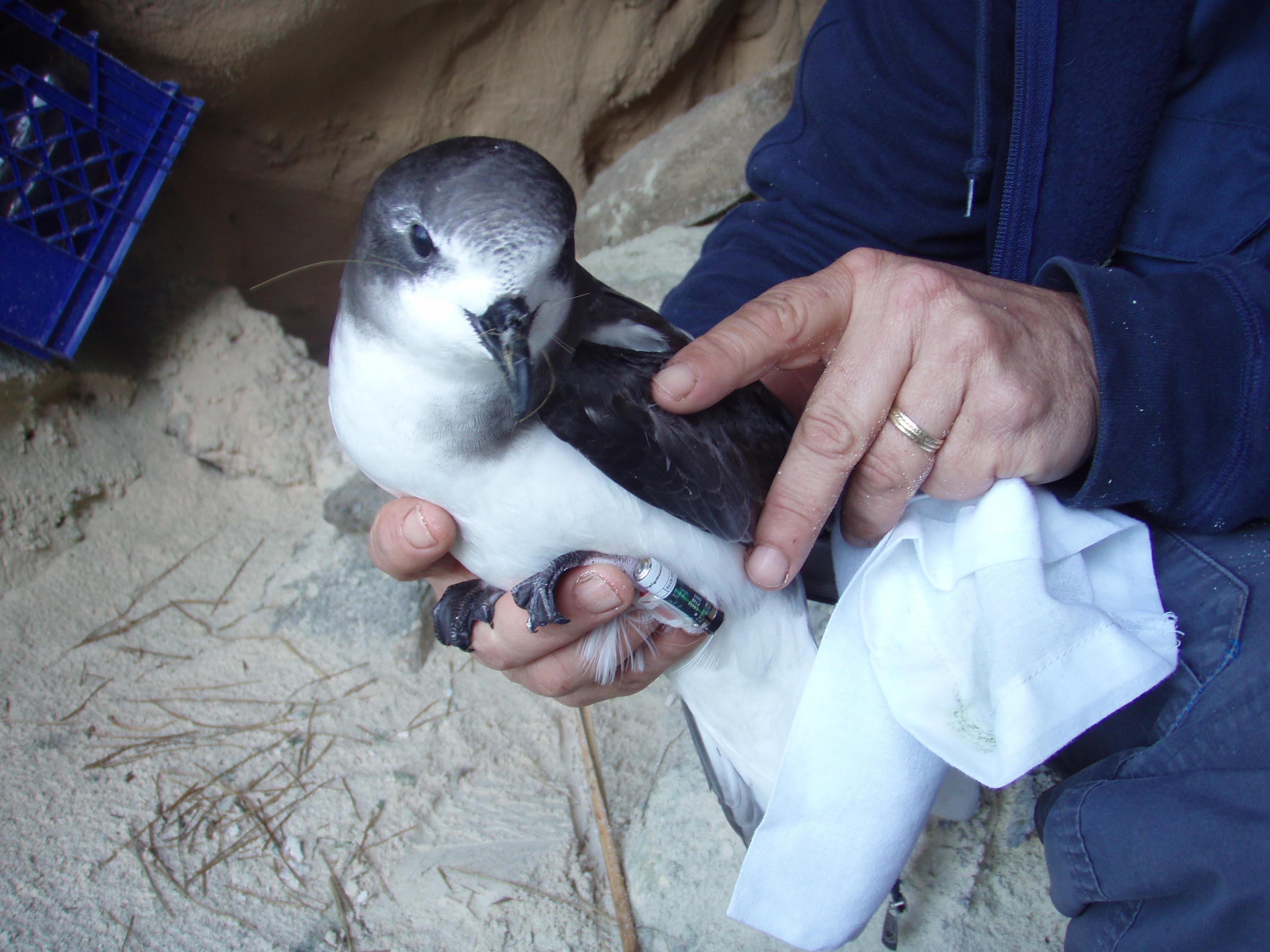 Followed by ACAP on Facebook: an Endangered Bermuda Petrel or Cahow Pterodroma cahow gets a data logger, photograph by Nicholas Carlile
Reference:
Cooper, J. & Baker, G.B. 2008. Identifying candidate species for inclusion within the Agreement on the Conservation of Albatrosses and Petrels. Marine Ornithology 36: 1-8.
John Cooper, ACAP Information Officer, 18 June 2019