"Kalama's Journey: One Mōlī's Story Among Millions" has received a bronze Telly Award in the Nature and Wildlife Category. The eight-minute film was written and produced by author and photographer, Hob Osterlund, a resident of Kauai in the Hawaiian Islands. Hob founded the Kauai Albatross Network and is a Fellow of the Safina Center. Rosemary Rawcliffe of Frame of Mind Films and Carl Safina (author of the 2002 book Eye of the Albatross. Visions of Hope and Survival) acted as Executive Producers.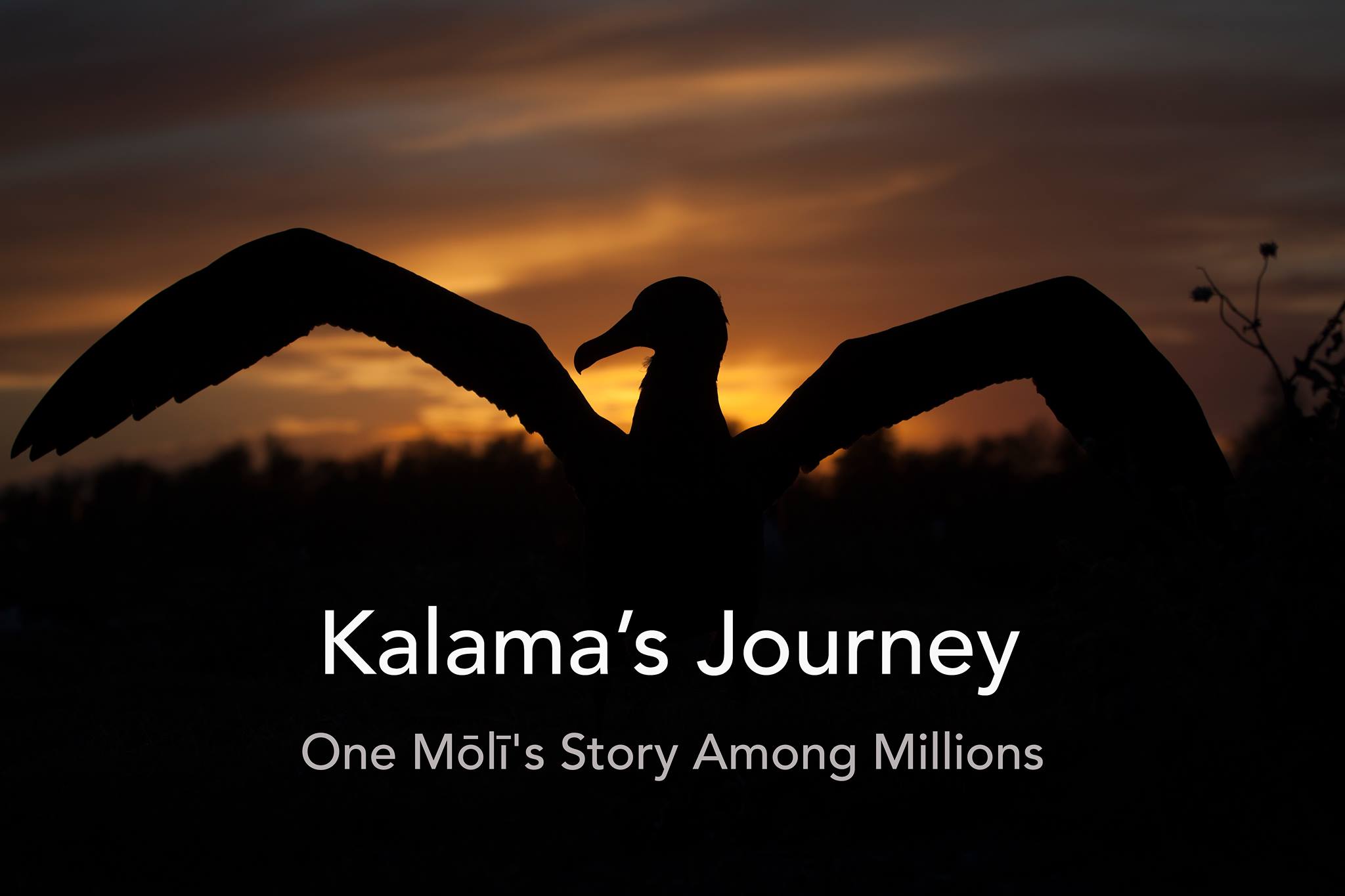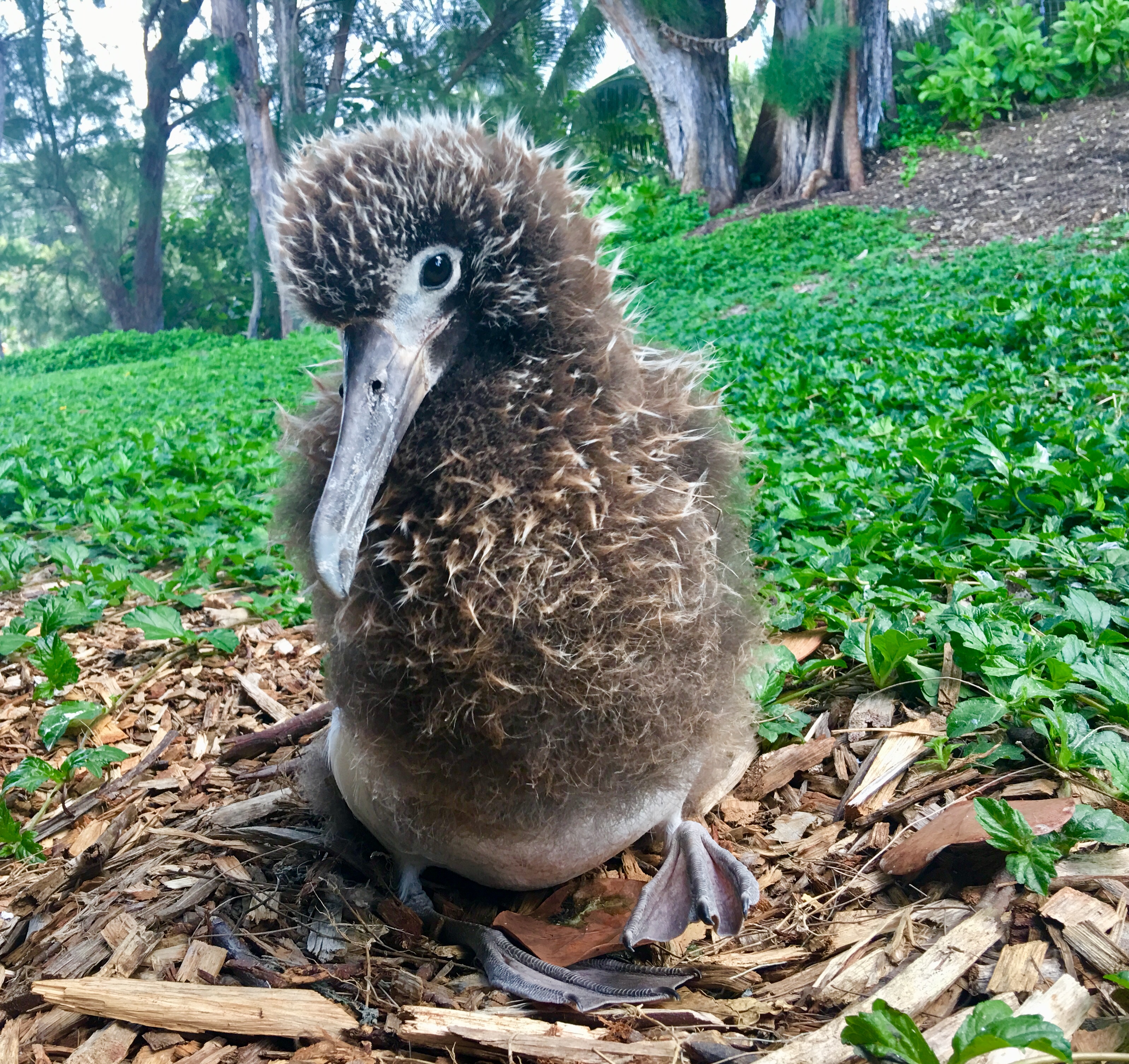 Kalama starts to lose her down
Previously, ACAP Latest News wrote:
"Kalama, a globally Near Threatened Laysan Albatross Phoebastria immutabilis chick on the Hawaiian island of Kauai, became well known by being the subject of a live-streaming "albicam", hosted and operated by the Cornell Lab of Ornithology. The video takes the watcher through the hatching, rearing and fledging of an albatross chick reared by an all-female pair. The audio discusses the problems of sea-level rise and the importance of Kauai's breeding albatrosses protected from climate change by nesting at altitude on bluff and cliff tops" (click here).
"The Telly Awards is the premier award honouring video and television across all screens. Established in 1979, The Telly Awards receives over 12,000 entries from all 50 states and 5 continents. Entrants are judged by The Telly Awards Judging Council - an industry body of over 200 leading experts including advertising agencies, production companies, and major television networks, reflective of the multi-screen industry The Telly Awards celebrates."
Hob Osterlund is the author of Holy Mōlī: Albatross and other Ancestors. Click here for the ACAP Latest News review of her book.
John Cooper, ACAP Information Officer, 31 May 2019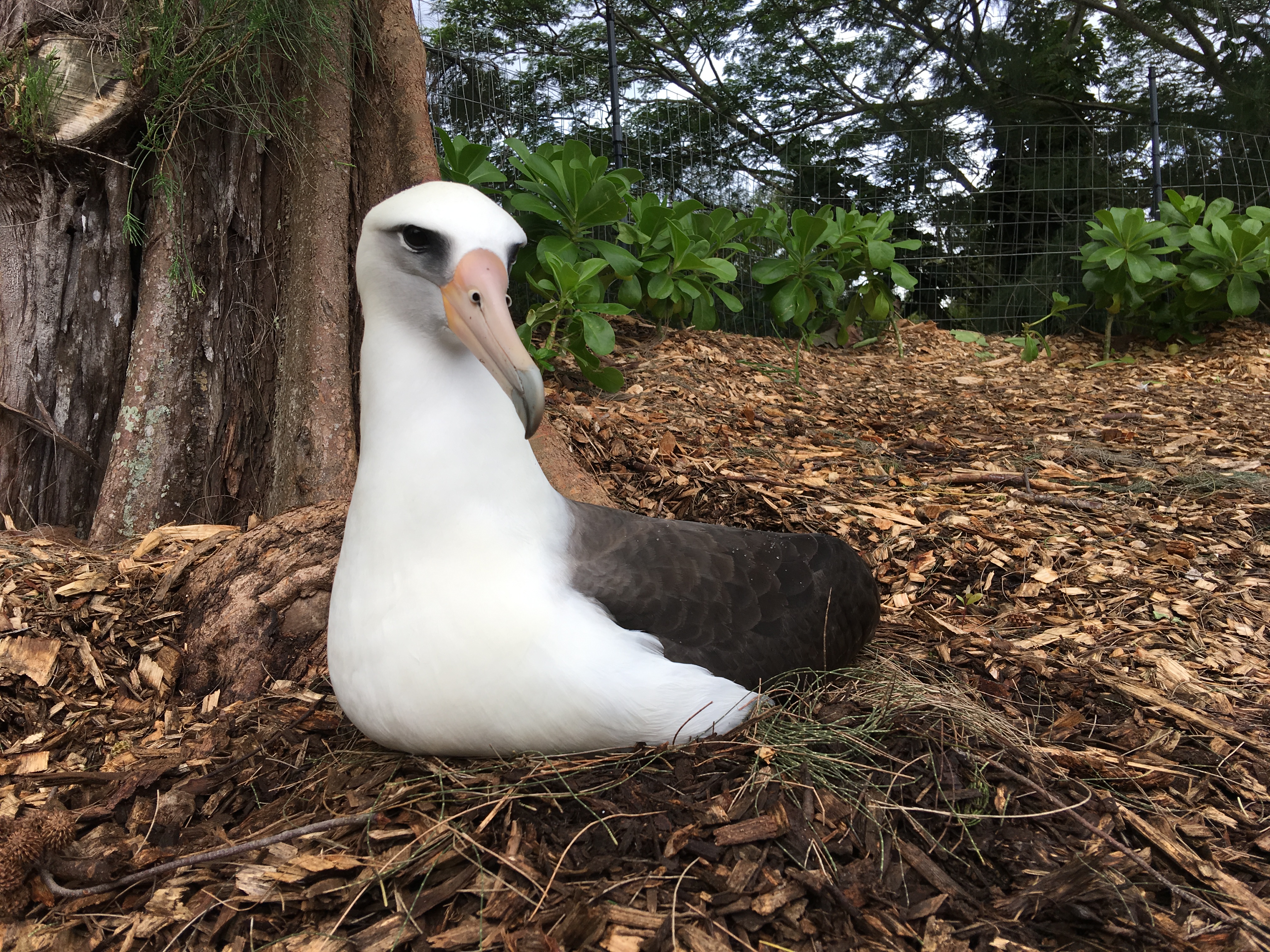 One of the female parents incubates Kalama's egg
Photographs by Hob Osterlund