Although the United States of America as a Range State has attended and contributed to meetings of ACAP regularly since the Agreement's signing in 2001, up to now it has not joined the 13 member countries that have signed as a Party. ACAP Latest News has previously reported on intermittent progress towards signature by the USA from 2008 (click here) and can now report on a new bipartisan initiative being led by two Congressmen, Alan Lowenthal (who previously introduced a bill to the US Congress for an enabling "Albatross and Petrel Conservation Act'' in 2016) and Brian Fitzpatrick of the United States House of Representatives.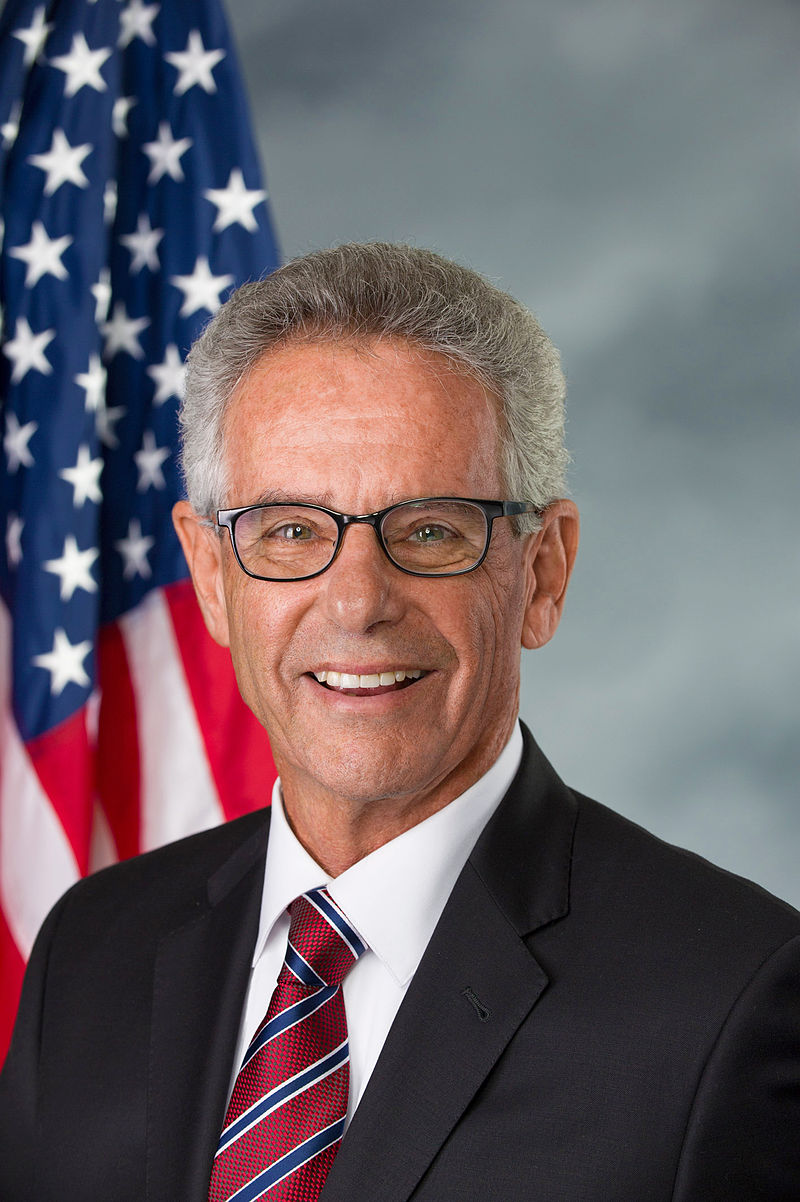 Congressman Alan Loewenthal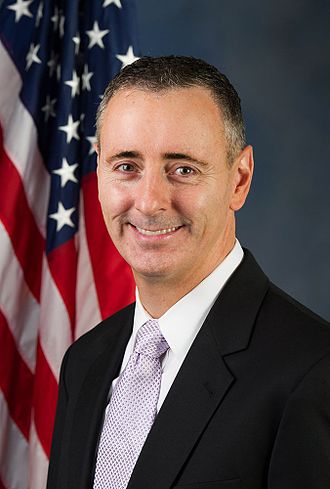 Congressman Brian Fitzpatrick
The press release made in Washington, D.C. on 14 February follows in full:
"Congressman Alan Lowenthal (CA-47) today, joining with Congressman Brian Fitzpatrick (PA-01) and nine House colleagues, introduced legislation to protect imperiled seabirds from international fishing threats while increasing ongoing seabird conservation efforts in the United States and abroad.
The Albatross and Petrel Conservation Act would implement the Agreement on the Conservation of Albatrosses and Petrels (ACAP), an international conservation agreement that has been signed by 13 member countries since 2001 and covers 31 species of albatrosses, petrels and shearwaters. Despite previous calls by President George W. Bush and President Barack Obama to ratify the agreement, the Senate has yet to act.
"This is an opportunity for the United States to resume its leadership role in international conservation efforts," Congressman Lowenthal said. "It is critical that we implement the ACAP, and in doing so encourage other nations to adopt strong conservation standards and take steps to ensure that foreign fishing vessels follow international conservation measures that protect endangered seabirds."
Many albatross and petrel species are listed among the most threatened seabirds in the world because of habitat loss and fisheries bycatch (unwanted fish and other marine creatures caught during commercial fishing for a different species), but the U.S. has been a leader in reducing fisheries bycatch.
"Serving as good stewards of our environment and working to ensure endangered species can be protected and repopulated is something each of us are called to regardless of location, background or political ideology," Congressman Fitzpatrick said. "This bill will help reduce habitat destruction, minimize marine debris, and slow the spread of invasive species. I'm proud to stand with my colleagues in support of this bipartisan legislation and urge others to join us in the defense of endangered species."
The Albatross and Petrel Conservation Act ties together existing U.S. laws and statutes without substantially changing current laws in order to implement the international agreement.
The legislation would also authorize the U.S. Fish and Wildlife Service and the National Marine Fisheries Service to implement fisheries conservation measures, increase international fisheries enforcement, restore habitat, reduce non-native species, develop educational programs, and cooperate internationally on conservation efforts.
"This legislation could save the lives of untold numbers of these spectacular, storied birds," National Audubon Society's Senior Vice President of Conservation Policy Sarah Greenberger said. "It will allow the U.S to join, and thereby strengthen, the international treaty that protects seabirds that know no political boundaries. It would move more countries towards abiding by shared commonsense fishing safeguards, and create a level playing field for our responsible U.S. fishers. This bipartisan legislation is good for birds and good for people, and Audubon will work with members on both sides of the aisle to get this urgently needed legislation across the finish line."
Steve Holmer, Vice President of Policy for American Bird Conservancy, said, "Our membership in this international agreement will encourage best practices to reduce accidental take of albatrosses and petrels by other nations that often supply fish to American consumers. This will ensure environmental compliance for all fisheries, as well as reassurance for American consumers who are concerned about the sustainability of the fish they are purchasing."
Original co-sponsors of the bill include Earl Blumenauer (OR-03), Julia Brownley (CA-26), Matt Cartwright (PA-08), Peter DeFazio (OR-04), John Garamendi (CA-03), Jared Huffman (CA-02), Derek Kilmer (WA-06), Ted Lieu (CA-33), Jerry McNerney (CA-09), Eleanor Holmes Norton (DC-01), Mark Pocan (WI-02), and Adam B. Schiff (CA-28)."
Click here to read the full text of the bill "To implement the Agreement on the Conservation of Albatrosses and Petrels, and for other purposes."
John Cooper, ACAP Information Officer, 18 February 2019