The Convention on Migratory Species (Bonn Convention; UNEP-CMS) has announced that its Executive Secretary, Dr. Bradnee Chambers passed away on 23 January 2019 in his native Canada after a short illness. Dr Chambers, an expert in international environmental governance who had been in the position since 2013, was only 52.
Tilman Schneider, CMS Associate Programme Officer, Avian Species has written to ACAP Latest News saying that the passing of the Executive Secretary has come as a shock. The CMS Secretariat has stated "We have lost a great colleague, and a strong leader, who had a clear vision; a kind and cheerful manager who always kept his door open to all staff; and a generous and warm-hearted colleague. He will be missed by many colleagues here in Bonn and around the world."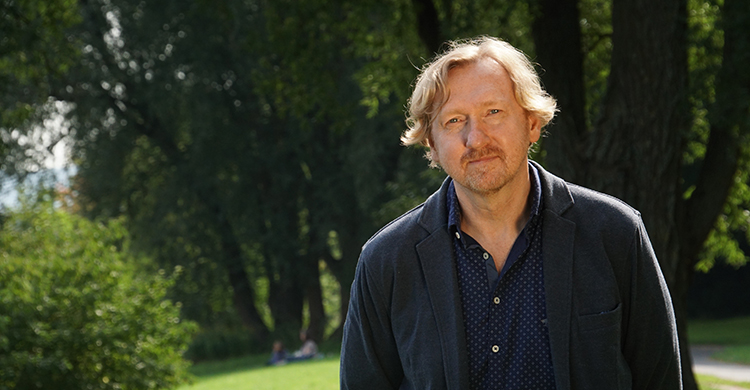 Bradnee Chambers, MA, LLM, PhD (19 July 1966 - 23 January 2019), photograph by Aydin Bahramlouian
ACAP, one of seven "daughter" Agreements of the CMS Family, joins with its colleagues in Bonn in extending its thoughts and condolences to Bradnee Chambers' family (he is survived by a daughter) and also to our CMS friends.
Those involved with the development of the Albatross & Petrel Agreement worked closely with the framework Bonn Convention, and with a previous CMS Executive Secretary, Arnulf Müller-Helmbrecht, around the time of the final negotiation meeting held in Cape Town, South Africa in 2001. The early history of ACAP has been set out in a publication written by a number of persons then involved that inter alia details the important role played by the Bonn Convention in ACAP's genesis.
With thanks to Tilman Schneider, Associate Programme Officer, Avian Species, Convention on Migratory Species.
Reference:
Cooper, J., Baker, G.B., Double, M.C., Gales, R., Papworth, W., Tasker, M.L. & Waugh, S.M. 2006. The Agreement on the Conservation of Albatrosses and Petrels: rationale, history, progress and the way forward. Marine Ornithology 34: 1-5.
John Cooper, ACAP Information Officer, 25 January 2019