The Kilauea Point Natural History Association reports via Facebook from the Hawaiian island of Kauai: "The Laysan Albatross [Phoebastria immutabilis] (mōlī in Hawaiian) nesting survey took place at Kīlauea Point [National Wildlife Refuge] in mid-December. A total of 121 active nests were [sic] counted throughout the refuge. May they have a very successful nesting season this year!"
Note that the refuge is currently closed to the public due to the US Government partial shutdown. "National Wildlife Refuges are operated by the US Fish and Wildlife Service which falls under the Dept. of Interior. Until the federal appropriations bill passes, the Dept. of Interior (along with some other federal agencies) will remain closed."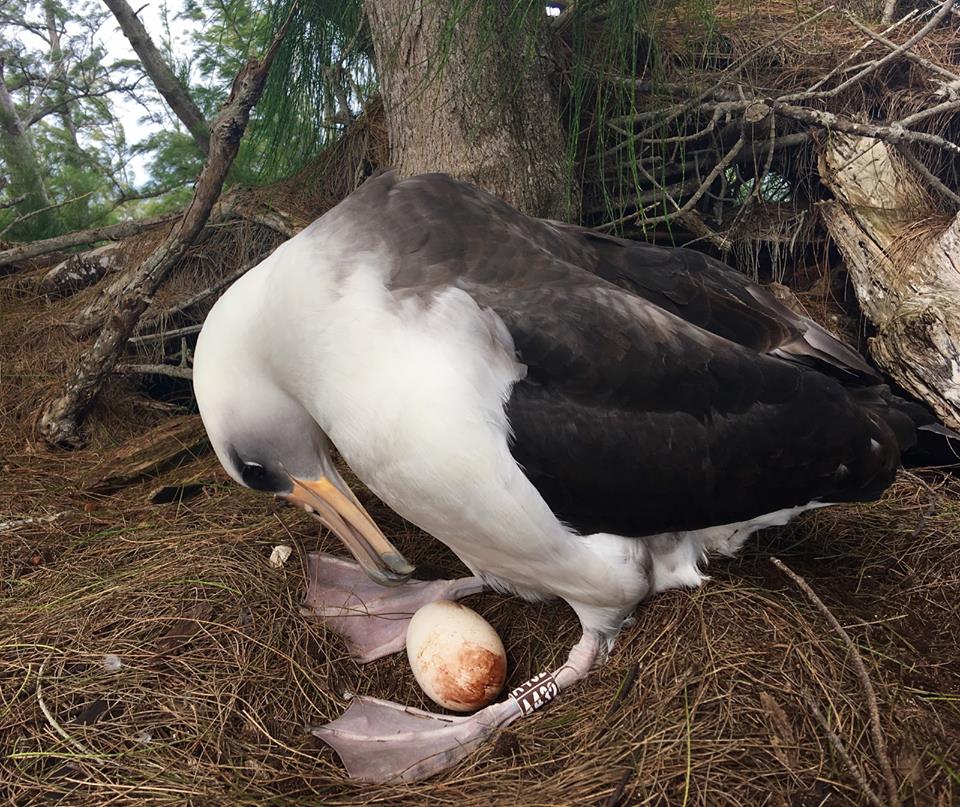 A Laysan Albatross with its egg on Kauai, photograph by Hob Osterlund
Meanwhile, over in New Zealand at the Taiaroa Head mainland colony of globally Endangered Northern Royal Albatrosses Diomedea sanfordi news seems good for the 2018/19 breeding season, as reported in a local newspaper:
"High fertility rates among Taiaroa Head albatross eggs after a bumper laying season means the colony is still on track for record chick numbers. From an all-time high of 51 eggs at the colony this year, 43 have been found to be viable by staff [by candling and weighing to detect a drop as the live embryo uses up fluid in the egg - click here].
Otago Peninsula Trust marketing manager Sophie Baker said it was now hoping for colder weather than last year so no more died before hatching. Of 33 eggs last season only 13 chicks fledged due to continued heat. "While everybody is praying for a lovely new year, we're hoping `please let it be a little bit chilly'. The proportion of fertile eggs this year "sounded about right" compared to what was expected, she said.
Last month the centre replaced its irrigation system, used to cool the birds on hot dry days, so pipes could deal with extreme weather conditions. It also had new egg-handling and supplementary feeding equipment to improve albatross management. Twenty-one pairs had returned from last season and 147 individuals were seen overall. The eggs are expected to hatch late January and early February".
The water sprays got tested this weekend, when the temperature reached 30C and incubating birds commenced panting to lose heat.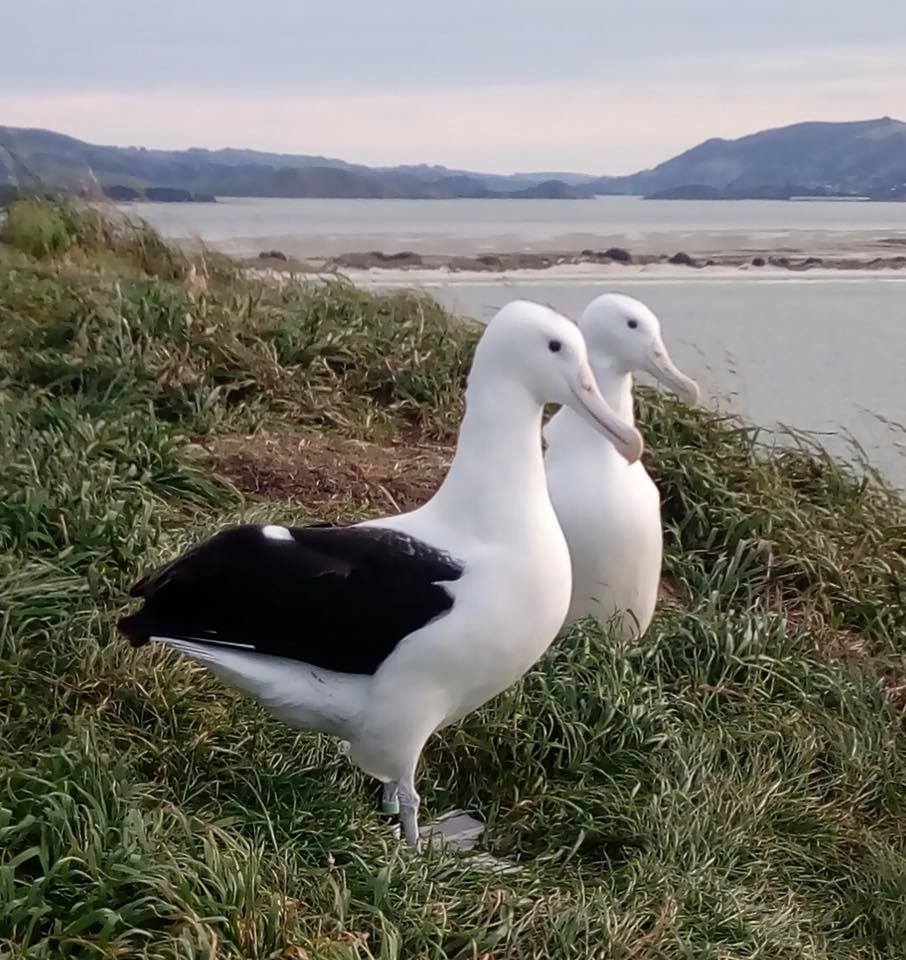 A Northern Royal Albatross pair at Taiaroa Head
John Cooper, ACAP Information Officer, 07 January 2019