The non-profit Associação R3 Animal (R3 Animal), based in the State of Santa Caterina in southern Brazil, through the Beach-monitoring Project of the Santos Basin (Projeto de Monitoramento de Praias da Bacia de Santos, PMP-BS) has recently rehabilitated two ACAP-listed species. Details follow.
Southern Giant Petrel
A Southern Giant Petrel Macronectes giganteus (Least Concern), perhaps a sub-adult by its rather dark and uniform plumage, was found by a fisher on a beach in Florianópolis on the Brazian island of Santa Catarina on 7 September 2018 and delivered to R3 Animal via the Environmental Military Police of Santa Catarina.
"According to Veterinary Doctor Marzia Antonelli the petrel was apathetic, with respiratory problems associated with dehydration, pelvic limb laceration and gastrointestinal disorders, and a large amount of ectoparasites (lice)" [in translation].
Due to its poor condition it was kept in an isolated and heated place on arrival, later being moved to an outer enclosure where it was fed fish and could use a swimming pool to improve waterproofing of its feathers. After passing through clinical and blood and parasitological examinations, the giant petrel was released on the beach at Barra do Lagoa on 27 September.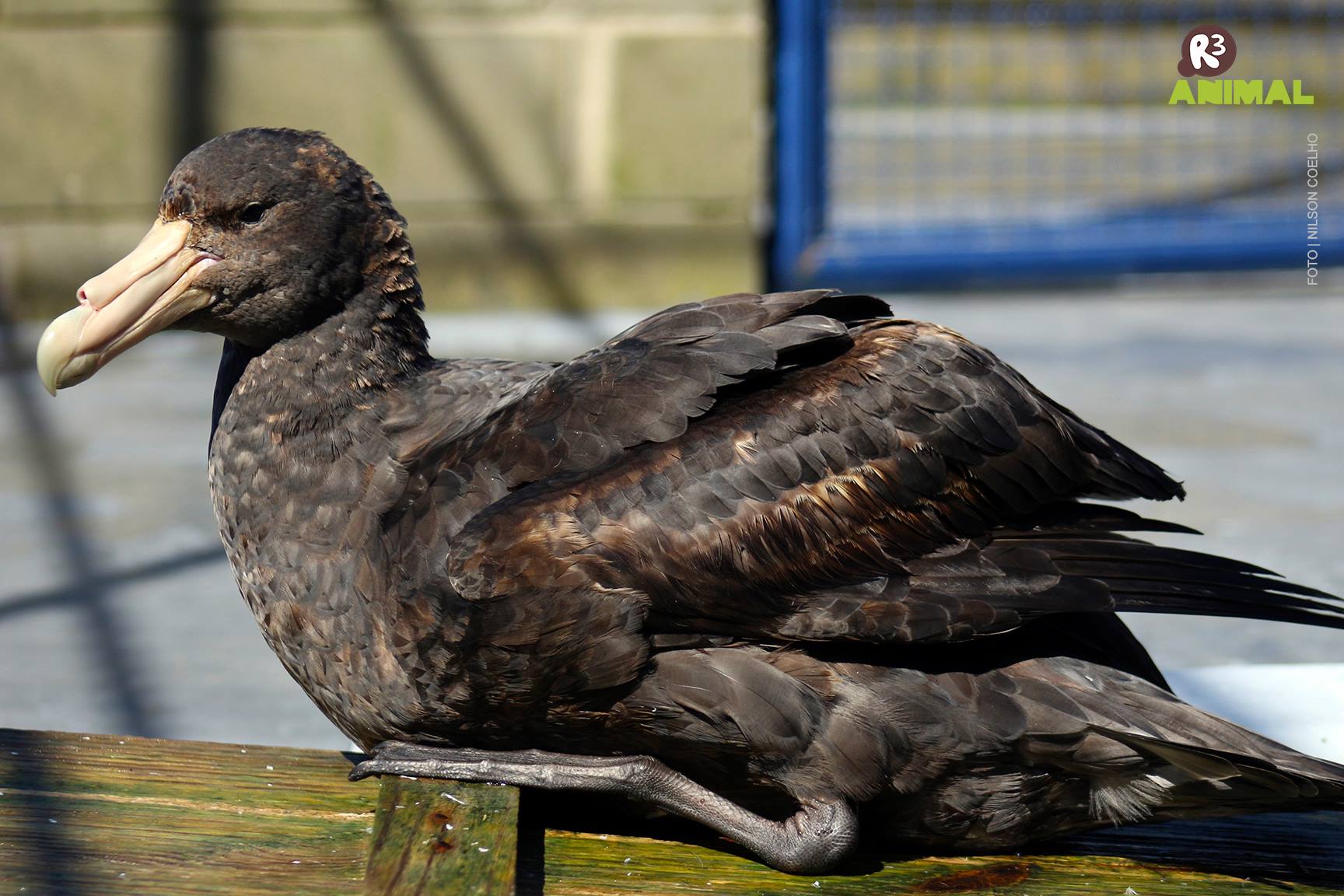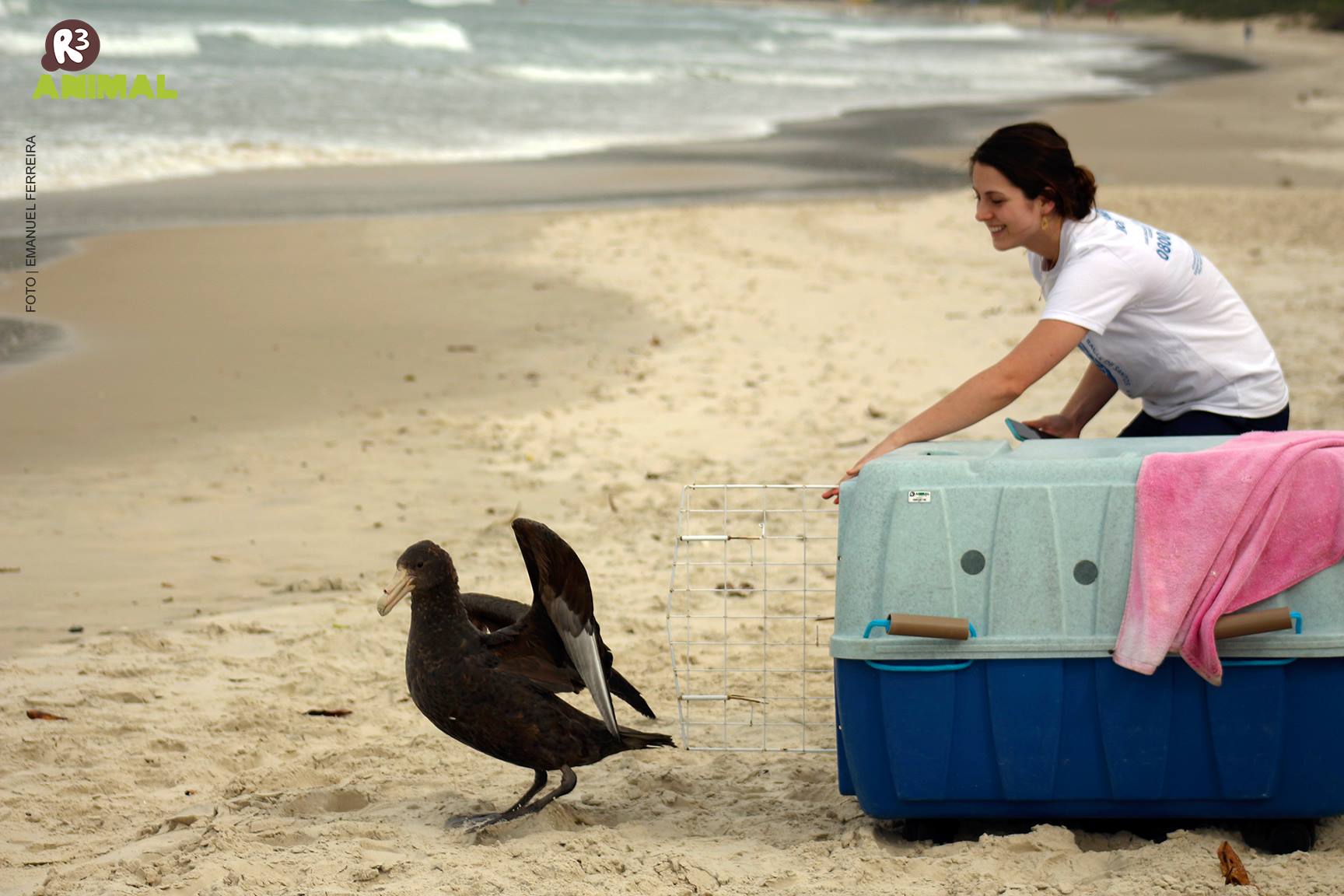 Atlantic Yellow-nosed Albatross
A globally Endangered Atlantic Yellow-Nosed Albatross Thalassarche chlororhynchos was rescued from the waves where it appeared unable to take flight by an PMP-BS team near the Universidade do Vale do Itajaí, north of Florianópolis on 27 October 2018. It was taken to the PMP-BS stabilisation unit in Penha, Santa Caterina, being very apathetic on arrival. "There were many ticks around the eyes, lice spread throughout the body and inflammation in the members" [in translation].
On 6 November the albatross was transferred to R3 Animal in Florianópolis where it received medication, went through blood and faeces tests and started on a rehabilitation process which included physiotherapy and waterproofing of feathers. The albatross, an adult by its appearance in photographs, was released at sea on 14 November; and can be seen to fly off strongly in a video clip.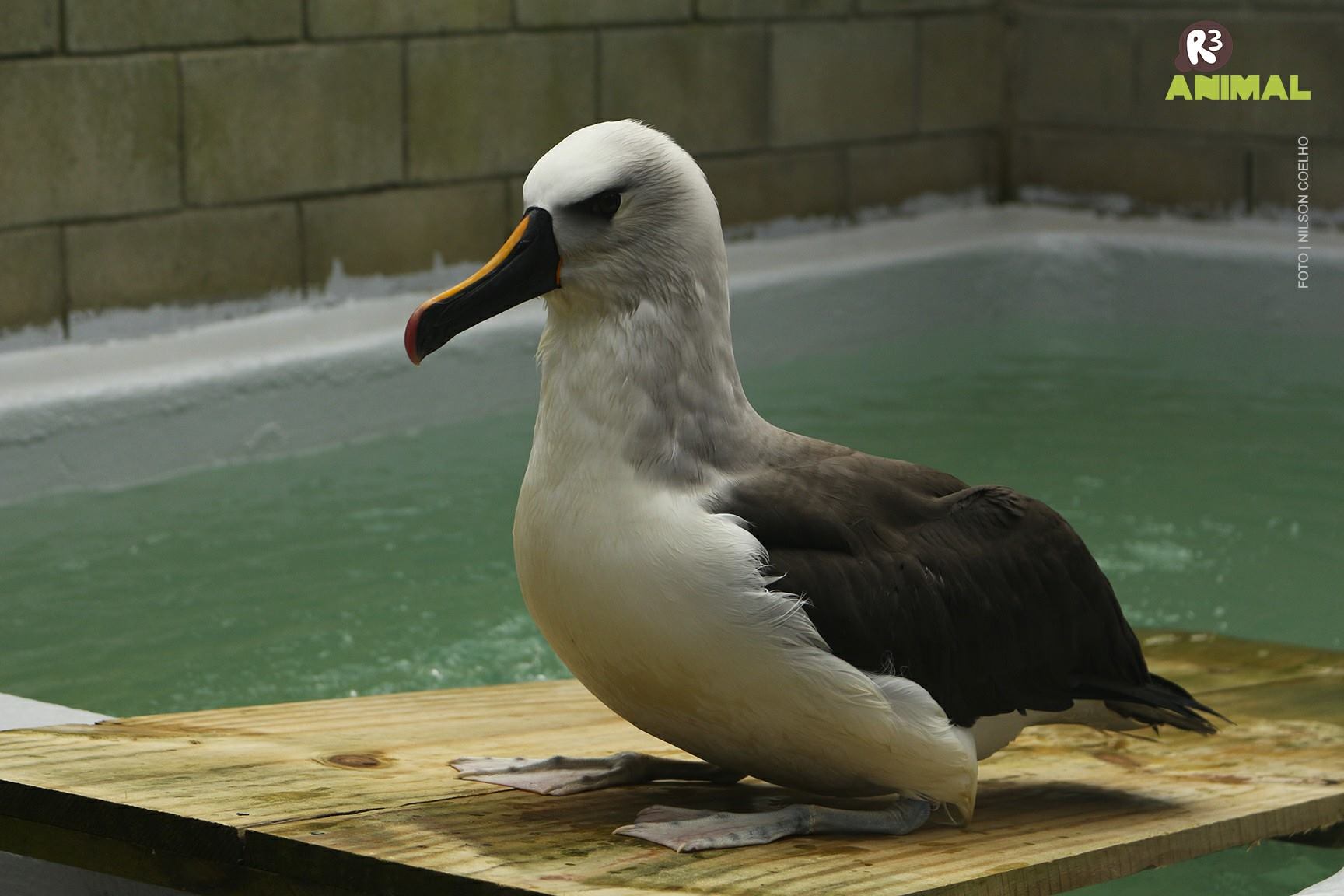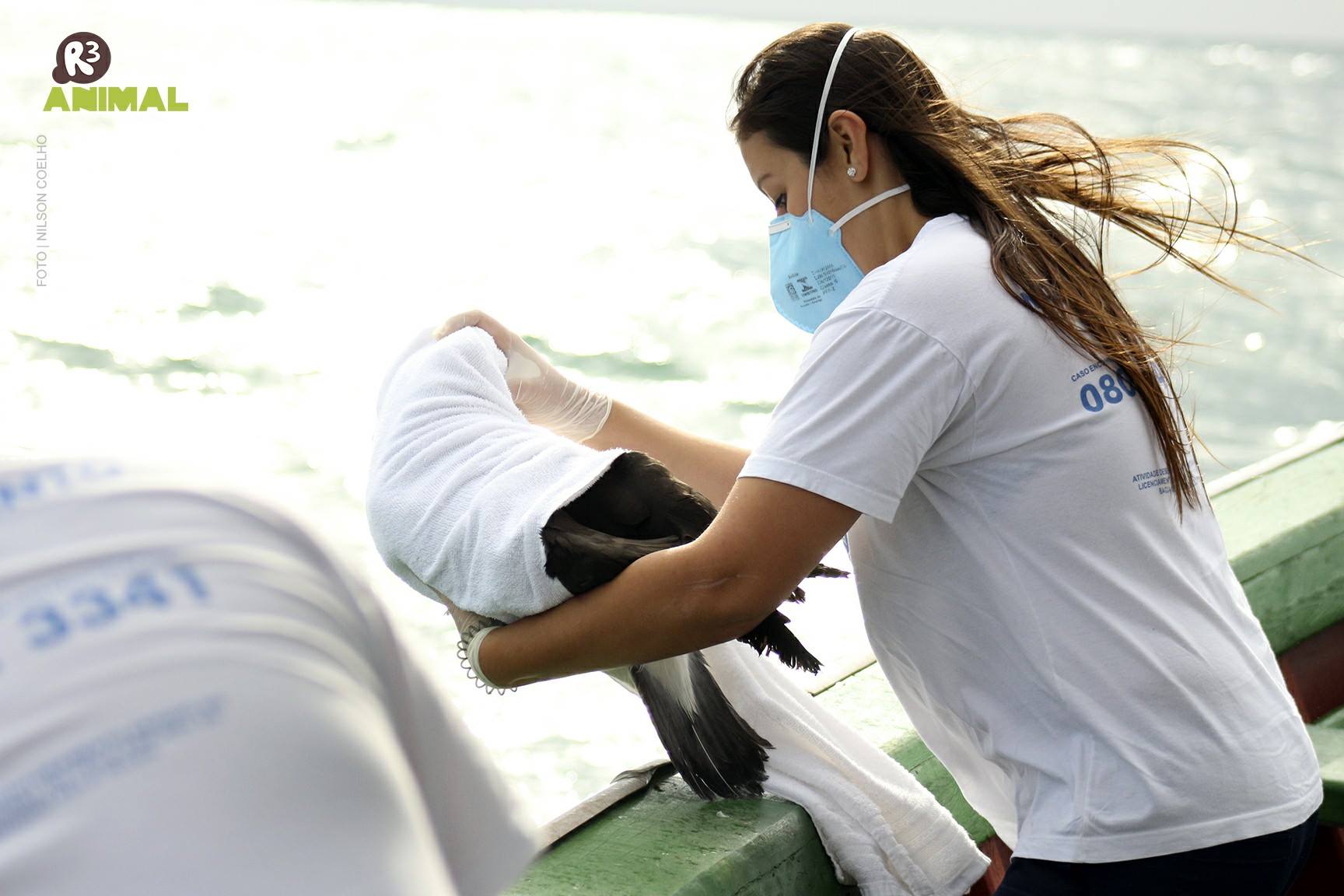 The mission of R3 Animal is to Rescue, Rehabilitate and Reintegrate wild animals into their natural habitat. (see R3 Animal's website in English and its Facebook page). PMP-BS aims to assess the possible impacts of oil production and disposal activities on birds, turtles and marine mammals by monitoring beaches, providing veterinary care to live animals and undertaking necropsies of dead animals.
With thanks to Associação R3 Animal for information and photographs.
John Cooper, ACAP Information Officer, 30 November 2018