Two well-known marine ornithologists from Japan have summarised aspects of recent research conducted on the three North Pacific albatrosses (globally Near threatened Black-footed Phoebastria nigripes, Near Threatened Laysan P. immutabilis and Vulnerable Short-tailed P. albatrus). Originally published in Japanese the two articles by Tomohiro Deguchi (Division of Avian Conservation, Yamashina Institute for Ornithology) and Yutaka Watanuki (School of Fisheries Science, Hokkaido University) have now been translated into English and are available open-access in the Science Archives (No. 50) of the Japan Foreign Policy Forum's on-line Discuss Japan.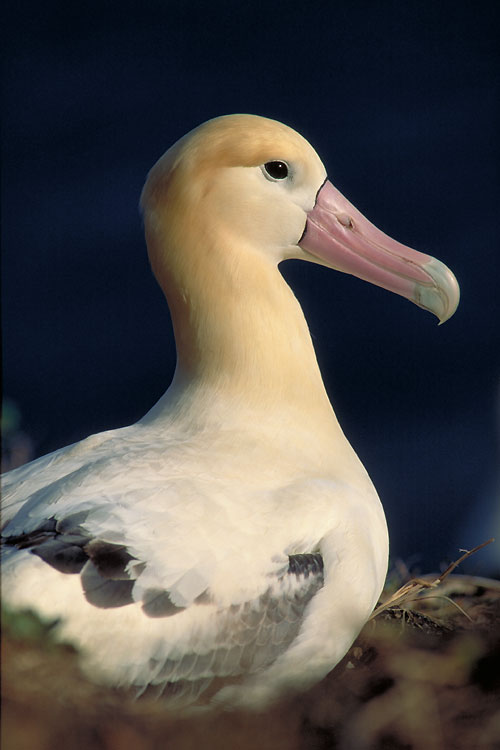 An adult Short-tailed Albatross, photograph by Hiroshi Hasegawa
References:
Deguchi, T. 2018. The conservation of endangered albatross species. [translated from] Seibutsu No Kagaku Iden 72: 154-155.
Watanuki, Y 2018. New developments in albatross conservation - using biologging to elucidate behavior in the ocean. [translated from] Seibutsu No Kagaku Iden 72: 1654-170.
John Cooper, ACAP Information Officer, 26 November 2018