A census of the globally Endangered Hutton's Shearwater Puffinus huttoni at its high-altitude breeding localities in the Seaward Kaikoura mountains of New Zealand's South Island is being carried out by the New Zealand Department of Conservation and the Hutton's Shearwater Charitable Trust.
Hutton's Shearwater breeding valley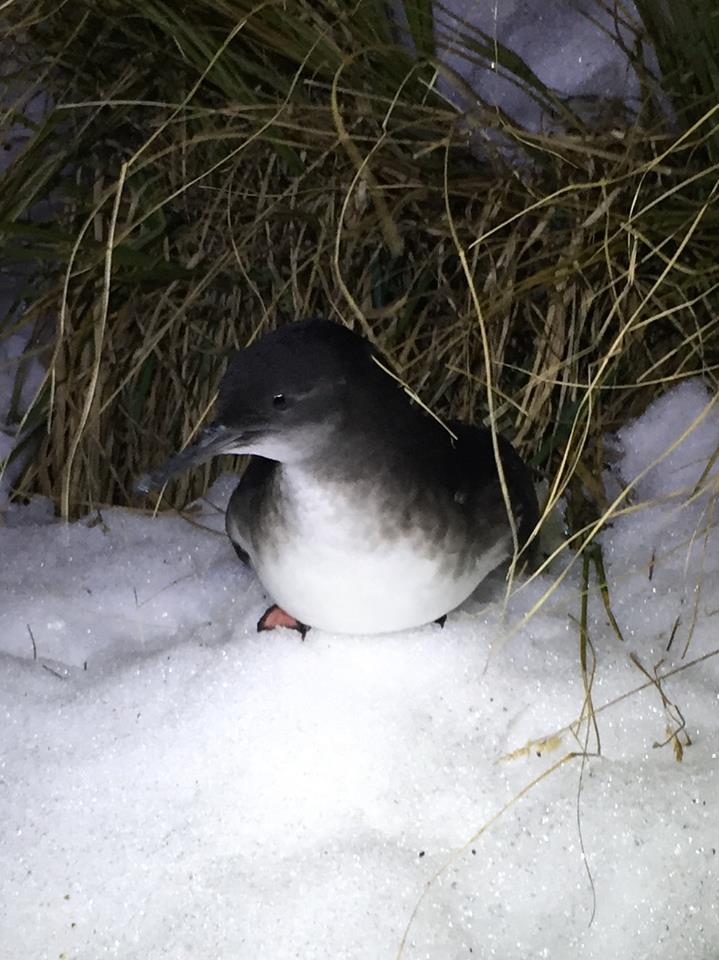 Hutton's Shearwater in the snow at its breeding locality
Photographs courtesy of Wildlife Management International
Hutton's Shearwaters are being caught at night as they return to their snow-clad colonies and marked with non-toxic paint, to enable them to be re-sighted at sea. Over two nights the field team has caught and marked over 2000 shearwaters.
Survey teams are now on the water off the Kaikoura coast attempting to re-sight the marked birds at sea. Already, one of the painted birds has been scoped from the shore among a large flock of Hutton's Shearwaters.
Hutton's Shearwater suffered from landslides caused by the November 2016 Kaikoura earthquake that obliterated parts of its breeding sites and it appears a significant portion of the breeding population was lost as a consequence (read more here).
Read why Hutton's Shearwater wants your vote for New Zealand Bird of the Year 2018 here.
Information from Wildlife Management International.
John Cooper, ACAP Information Officer, 04 October 2018