Newell's Shearwaters Puffinus newelli are endemic to just a few Hawaiian islands and are considered globally Endangered. Predation by feral cats Felis catus on the island of Kauai is a serious concern that the Kaua'i Endangered Seabird Recovery Project is working to address in the birds' mountain breeding sites as recent postings to its Facebook page show.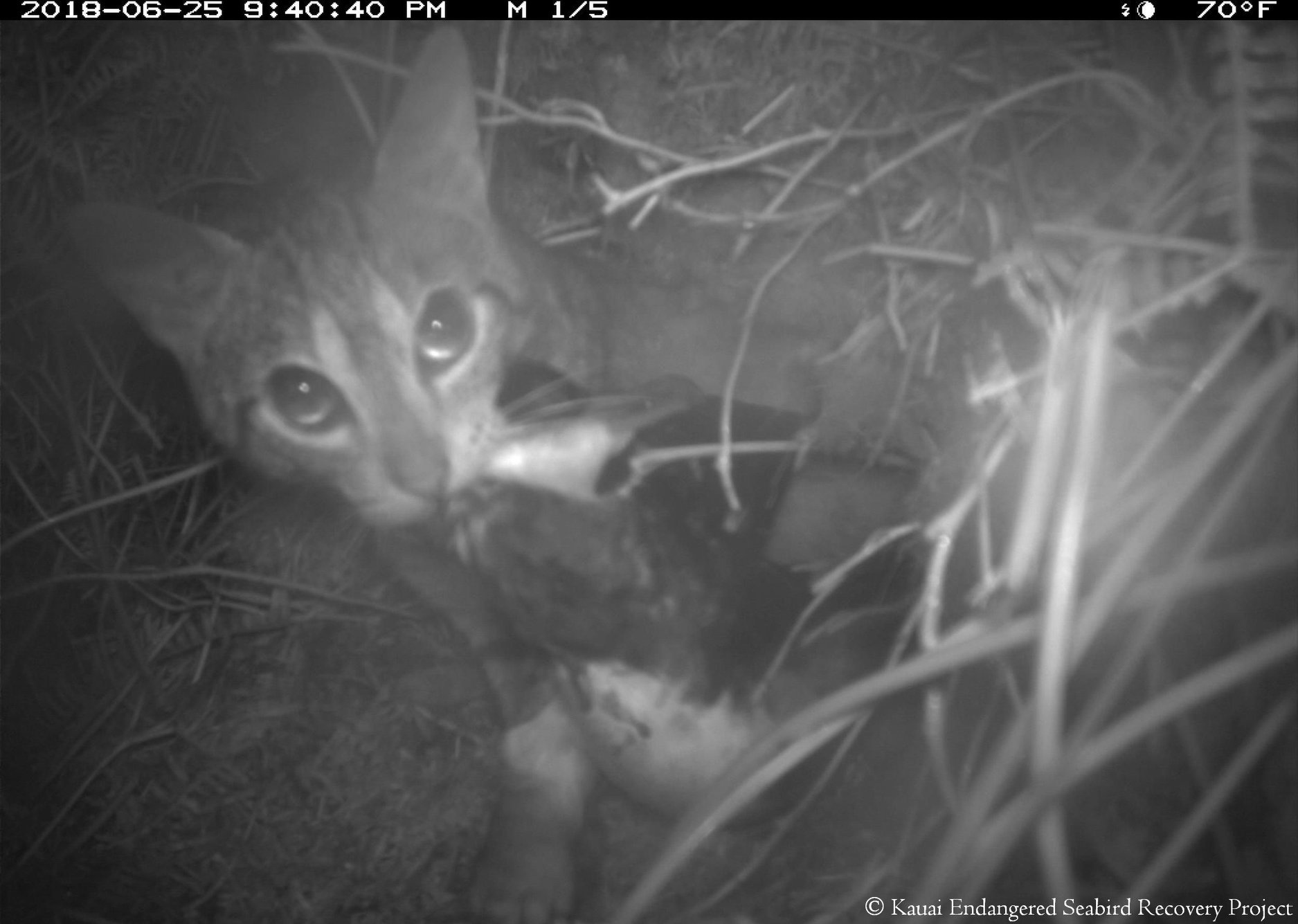 "Yet another endangered Newell's Shearwater killed by a feral cat while sitting in its burrow - this one in Upper Manoa valley. While the site is actively managed for introduced predators, cats are so widespread on the island that they continue to appear in these areas with devastating effect. This is why predator proof fences are one option we are actively pursuing in some of these sites."
"A full video of the recent cat kill of a nesting endangered Newell's Shearwater here on Kauai. Unfortunately this cat predated nesting birds from two burrows that we know of in this area. This, once again, demonstrates the need for the intensive management of introduced predators on Kaua'i and the need for refugia free of introduced predators to protect all of our rare native bird species."
Read more ACAP Latest News postings on the conservation efforts directed at Newell's Shearwaters.
John Cooper, ACAP Information Officer, 14 August 2018