The University of Réunion Island in St Denis, La Réunion will host the Third Island Biology Conference over 8-13 July 2019 (click here). International conferences of the Society for Island Biology are held every two or three years. The two previous conferences were held in Hawaii, USA in 2014 and in the Açores, Portugal in 2016. The theme for the third conference is "Connecting the major three oceans in the Malagasy Region hotspot: emphasizing large biodiversity rich islands and conservation studies of islands."
A seabird session at the conference and a side event organized by the Indian Ocean Seabird Group have been proposed.
"As seabirds are both marine and terrestrial animals, sessions on seabird ecology, conservation, biogeography, interactions with island ecosystems would be highly relevant. For this reason, we are thinking about proposing a seabird session at this conference. If anyone is interested in participating or organising this session, please let us know!
Also, we think that this conference would be a wonderful opportunity to organise the 2019 Indian Ocean Seabird Conference, as a side event of the Island Biology Conference. Again, if anyone is interested in participating or organising this side event please let us know!"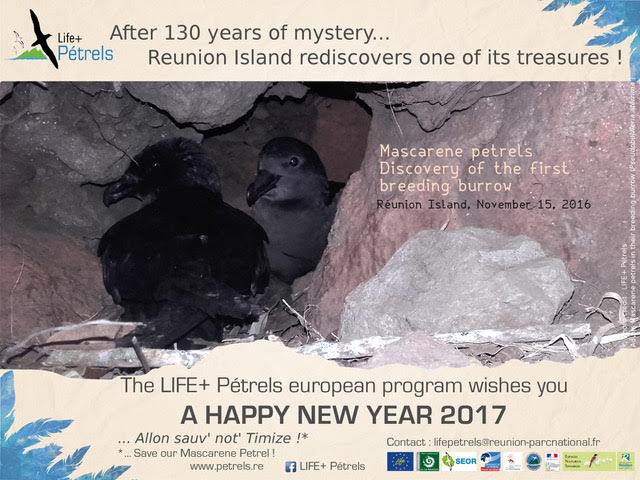 News from This email address is being protected from spambots. You need JavaScript enabled to view it., Indian Ocean Seabird Group, writing in the IOSG Newsletter No. 4.
John Cooper, ACAP Information Officer, 05 June 2018