The first Laysan Albatross Phoebastria immutabilis hand-reared from an egg translocated from Kauai has returned to the James Campbell National Wildlife Refuge on Oahu in the Hawaiian islands after three years at sea in the North Pacific Ocean.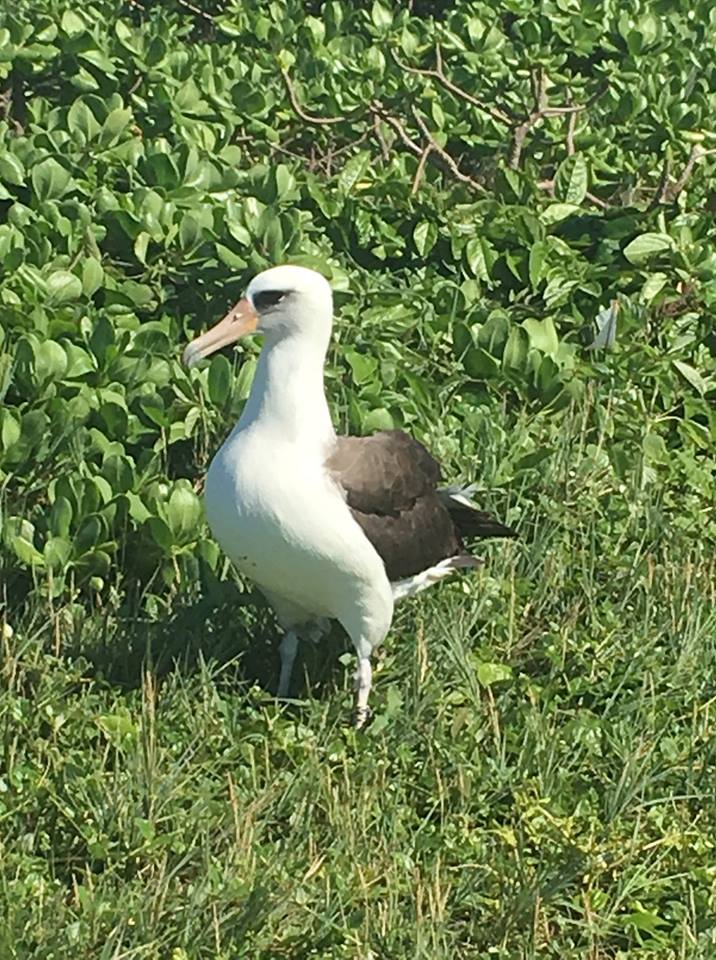 VIO6, a three-year-old hand-reared Laysan Albatross, returns to the James Campbell National Wildlife Refuge
Photograph by Megan Dalton, Pacific Rim Conservation
The NGO Pacific Rim Conservation which is responsible for running the project designed to establish a new colony safe from sea-level rise has written on its Facebook page "We are beyond excited to share that the first of the translocated Laysan Albatross chicks raised in 2015 returned as an adult! V106 landed in the release site on Monday [26 March] after three years on the open ocean. She looked happy and healthy which is great."
V106, deemed to be a female and currently the subject of a naming competition, is the first to return of the 10 chicks hatched from the translocated eggs collected in December 2014 and that fledged in June 2015 from within a predator-proof fence on the refuge. Over three seasons a total of 46 hand-reared chicks (out of 50 eggs that hatched) has fledged from the refuge (10 in 2014/5, 19 in 2015/16 and 17 in 2016/17), so it seems a good bet more returning hand-reared Laysan Albatrosses will be having their colour bands read over the next few years. The expectation is that they will form pairs and commence breeding in the refuge, thus establishing a new colony for the species.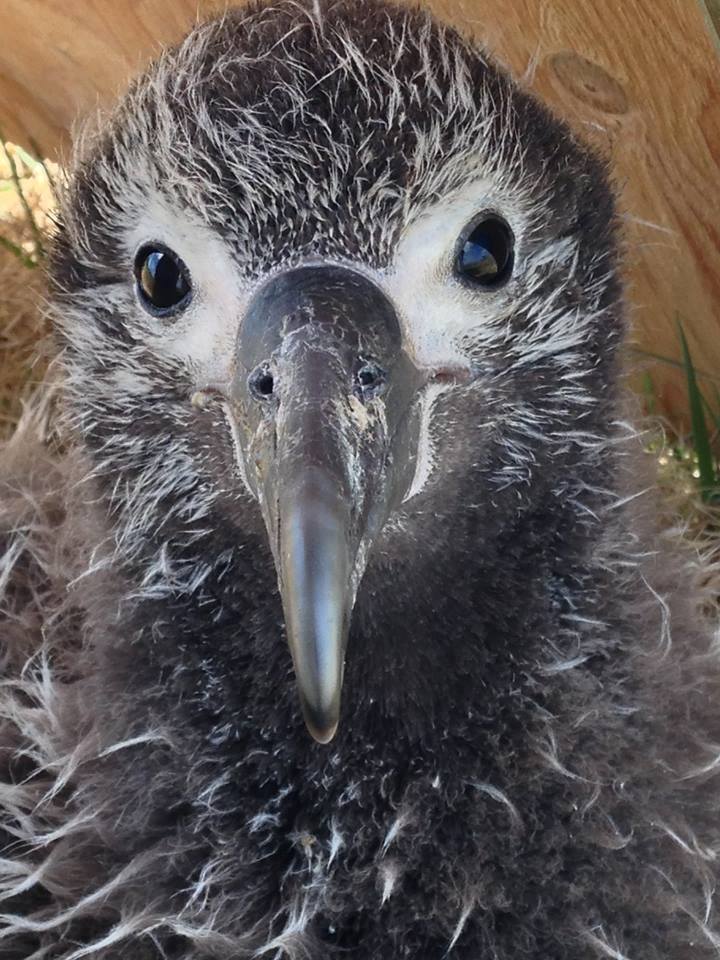 V106 as a downy chick during hand rearing in 2015
Photograph by Robby Kohley, Pacific Rim Conservation
According to Pacific Rim Conservation more than 700 wild adult Laysan Albatrosses have visited the refuge over the past three years as a result of a social attraction project that uses speakers and decoys to attract birds. A pair of wild adults has commenced breeding in the refuge for the first time, laying an egg in December 2017 (click here).
Access earlier ACAP Latest News items on translocation efforts, including now with Black-footed Albatrosses P. nigripes for the second year, at the James Campbell National Wildlife Refuge here.
With thanks to Lindsay Young, Pacific Rim Conservation
John Cooper, ACAP Information Officer, 02 April 2018