"Following last years [sic] great success, we have scheduled the next World Seabird Twitter Conference #WSTC4 to be from 17-19 April 2018. The abstract submission is open until 15 February.
What we have learned from past participants is that twitter conferences can be academically rewarding and fun. For early career scientists it can be a particularly good place to discuss recent research or even just your plans, if you don't yet have much data. It can be very confidence building and safe to present from the comfort of your own desktop.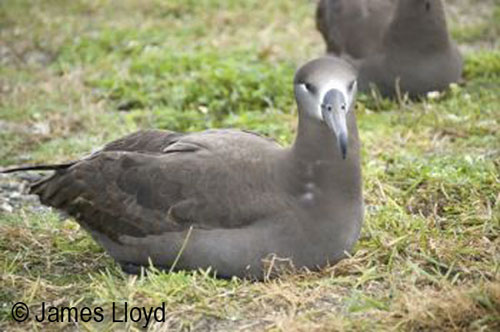 Black-footed Albatross, photograph by James Lloyd
A key finding in our feedback from last year's conference, is that much like a "real" conference, the more you put in the more you get out. So please be bold in asking questions, interact with each other; don't be embarrassed to give your input to the many discussion threads that will pop up. It's guaranteed to give you a more rewarding and enjoyable experience.
One important practical note for people that may have presented before. Since twitter has doubled the number of characters you can fit in a tweet, we have reduced the number of presentation tweets from 6 down to 4.
A new feature is that we will run a translation service, so people if they wish, can present in English, French or Spanish. So please let colleagues around the world know, that the language barrier should not hold them back, and if this feature is well received, we shall consider adopting other languages as well in the future!
We strongly encourage you to submit an abstract ASAP, as the submission deadline (15 February) is rapidly approaching".
Sign up here. To comment on this post, or to view it online, click here.
John Cooper, ACAP Information Officer, 09 February 2018