The globally Endangered Hutton's Shearwater Puffinus huttoni breeds at altitude in the Seaward Kaikoura Range on New Zealand's South Island. In November 2016 the area was severely impacted by an earthquake which caused landslides within the two known colonies during the breeding season, leading to fears that many of the breeding birds would have been killed in their burrows (see earlier articles in ACAP Latest News).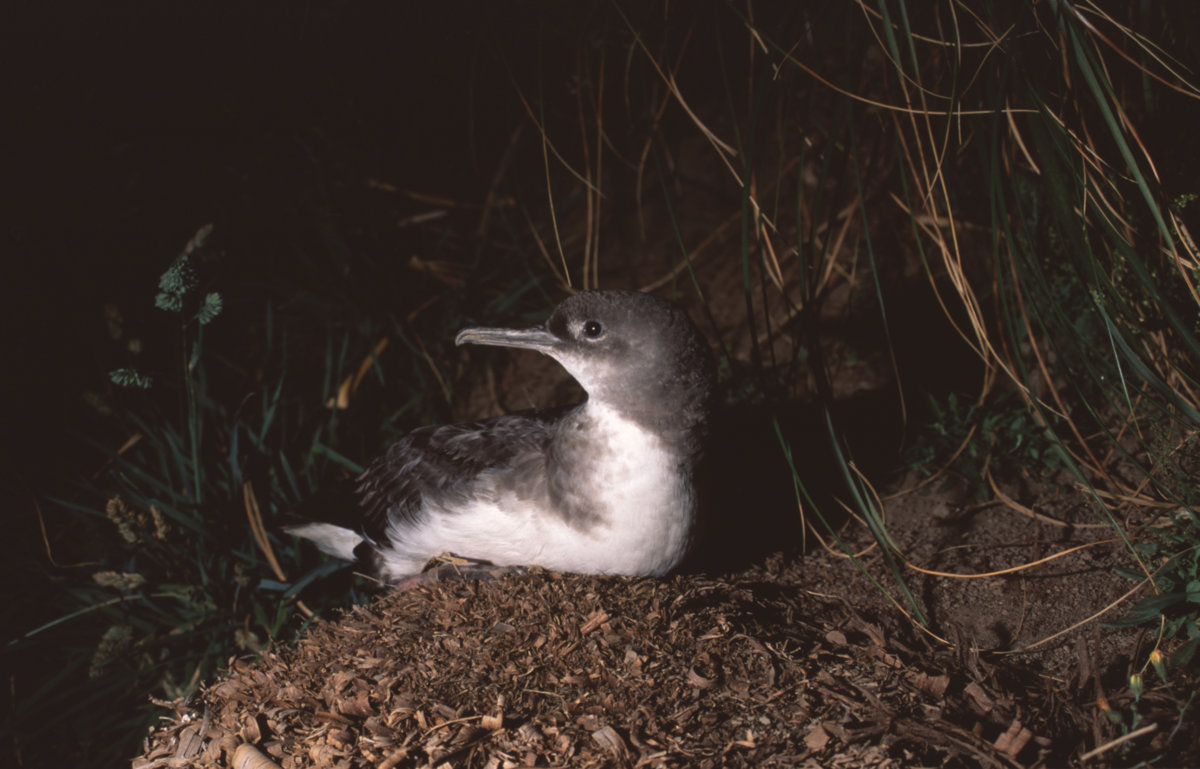 Hutton's Shearwater outside its burrow
Last month the Hutton's Shearwater Charitable Trust used earthquake assessment funding to send Richard Cuthbert, who had previously studied the bird for his PhD, and three Department of Conservation rangers to see what damage the earthquake had caused to the shearwater's breeding sites (click here).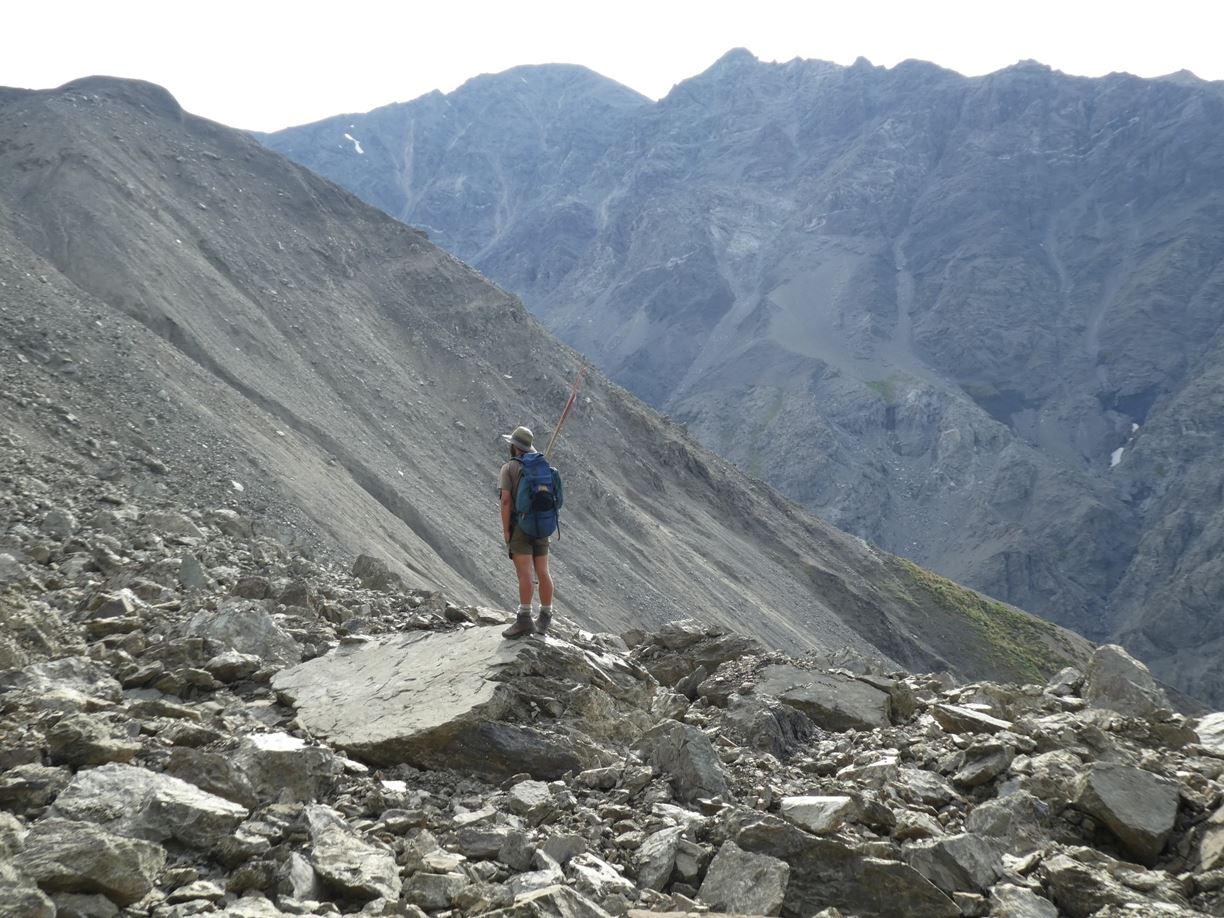 The Kowhai Valley colony at the site of a large landslide/rockfall that destroyed c. 12% of the breeding area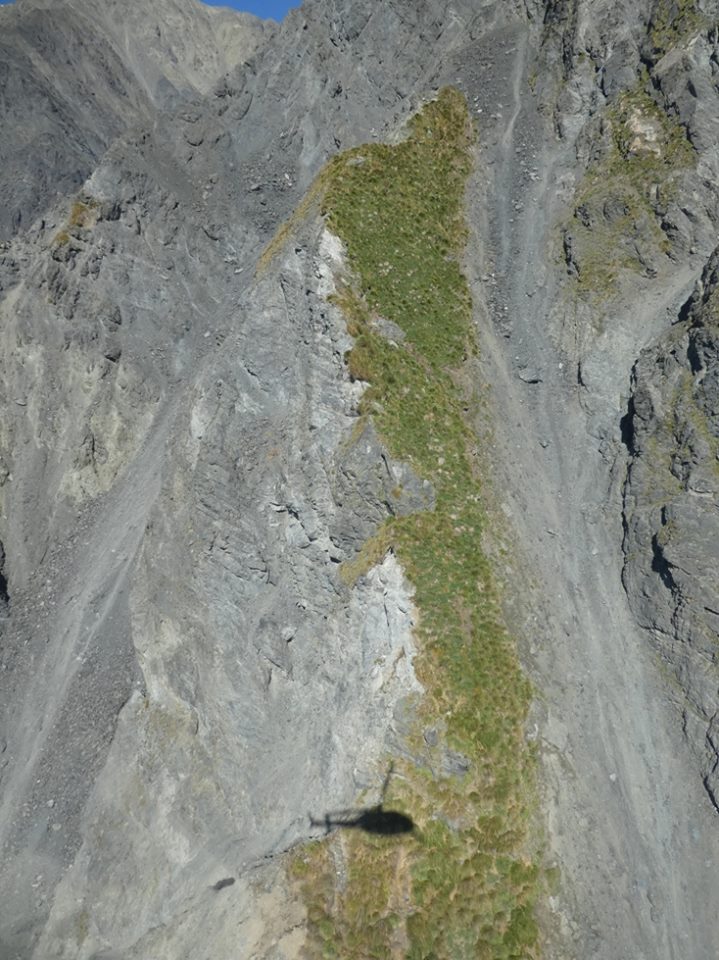 View from a helicopter of the Shearwater Stream colony showing landslides caused by the November 2016 earthquake
Photographs by Richard Cuthbert
"About 20-30% of the breeding burrows [in the Kowhai Stream colony] have been destroyed, which is better than biologists feared, and there is lots of bird activity in the colony which bodes well for its recovery."
Despite the changes from the earthquake the larger Kowhai Stream colony was still deemed inaccessible to feral pigs, which are believed to have caused the extinction of other colonies in the mountain range.
The smaller Shearwater Stream colony was only viewed from the air because it was not considered safe to land; although burrow numbers were estimated to have dropped by a similar 20-30%. Listen to a radio interview with Richard after his survey here.
Click here to read ACAP's review of Richard Cuthbert's book Seabirds beyond the Mountain Crest, written about his research conducted on Hutton's Shearwater.
With thanks to Richard Cuthbert for information and photographs.
John Cooper, ACAP Information Officer, 05 January 2018