The 27th International Ornithological Congress (IOC) under the direction of the International Ornithologists' Union will be held in Vancouver, British Columbia on Canada's Pacific Coast from 19 to 26 August 2018. IOCs have been held at generally four-year intervals since the first was held in Vienna, Austria in 1884.

Events planned to accompany the scientific programme include field tours and the Vancouver International Birding Festival. The Congress will be held in the Vancouver Convention Centre.
Registration and abstract submissions are now open; the abstract deadline is 31 Jan 2018. Click here to access the planned symposia and their co-convenors.
Read more at the IOC27's website.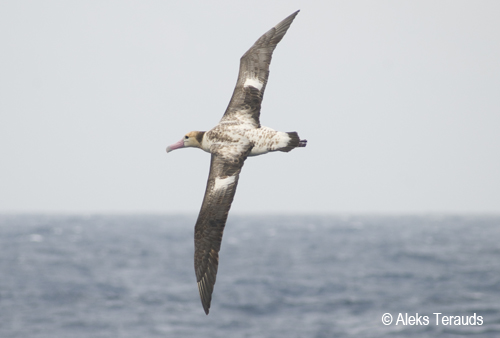 Short-tailed Albatrosses occur in Canadian Pacific waters, photograph by Aleks Terauds
John Cooper, ACAP Information Officer, 08 December 2017