The globally Near Threatened and nationally Vulnerable Shy Albatross Thalassarche cauta is endemic to Australia, breeding on only three islands around Tasmania. In an attempt to improve its breeding success on Albatross Island it was announced in June that artificial nests would be trialled this summer breeding season because monitoring has shown that pairs breeding on high-quality nests have a higher breeding success than those on poorer quality nests. (click here). "[Natural] nests range from a barest scrape on the rocks to a high sculptured pottery-like pedestal".
A total of 120 nests has now been manufactured and taken to the Bass Strait island by helicopter. They have been placed in breeding areas with low-quality natural nests, with most being reported in use by the birds. Rachael Alderman, marine biologist at the Tasmanian Department of Primary Industries, Parks, Water and Environment who has long studied the bird reports: "the albatrosses using the artificial nests are displaying all the usual courting rituals, territorial behaviours and nesting activities that we would expect to be associated with a natural nest. In most cases the pair has added their own mud and other material."
"The nests, made of mud brick and aerated concrete, have been specially designed to mimic the properties of natural nests. They weigh between 12 kg and 20 kg and are 45 cm wide and 30 cm high. Researchers positioned the artificial nests just as the birds were starting to stake out nest sites and begin construction." (click here). Eggs have already been laid in some of the artificial nests.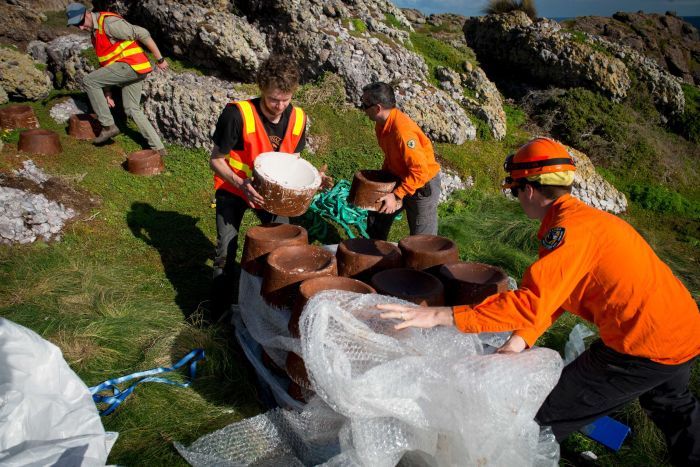 Artificial nests get unpacked on Albatross Island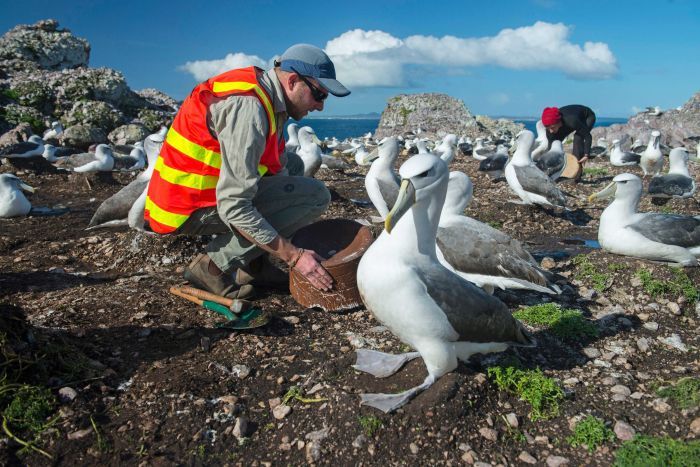 An artificial nests gets placed next to a Shy Albatross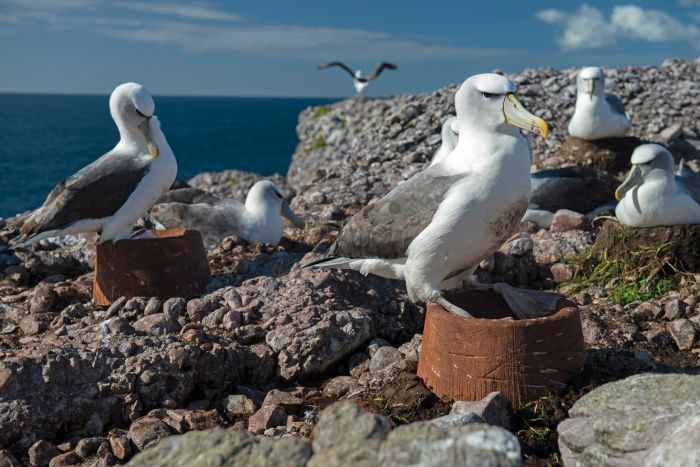 Two Shy Albatrosses take occupation of artificial nests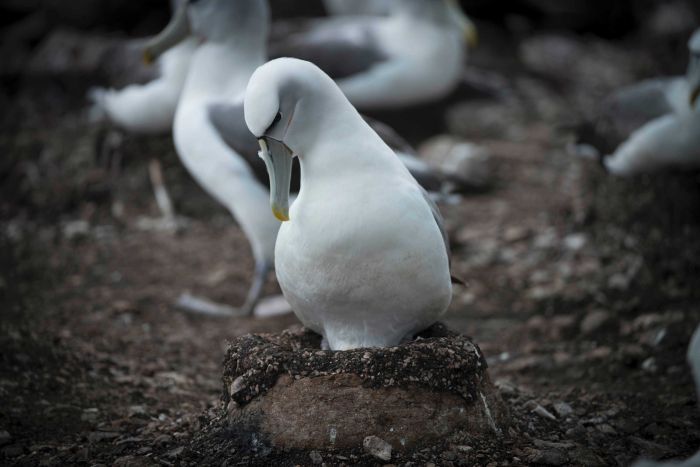 An incubating Shy Albatross had added mud to its artificial nest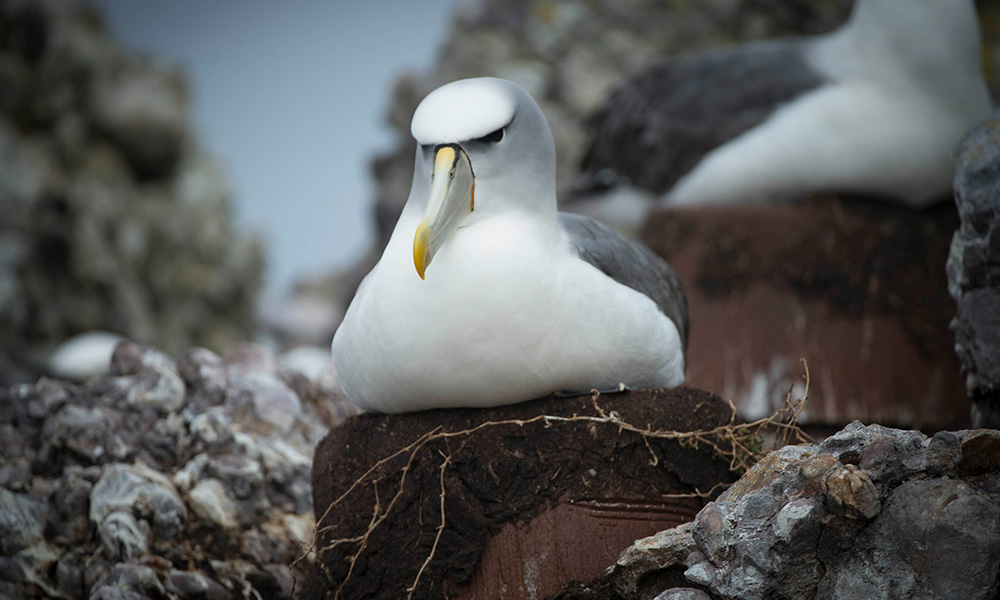 A Shy Albatross has settled down in an incubation position on its well-plastered artificial nest
The project is being funded by the Tasmanian and Australian Federal Governments, WWF-Australia, the CSIRO and the Tasmanian Albatross Fund. If the artificial nests prove to be successful it is intended that more will be introduced.
An earlier intervention on the island that trialled insectidal spraying against avian pox resulted in increased chick survival in treated areas (click here).
Photographs taken in October 2017 by Matthew Newton, WWF-Australia
With thanks to Rachael Alderman, Matthew Newton and Robert Vagg.
John Cooper, ACAP Information Officer, 18 October 2017