The 14th International Seabird Group Conference of the (UK) Seabird Group is to be hosted by the Seabird Ecology Group (SEGUL) at the University of Liverpool, UK over 3-6 September 2018.
"The conference promises an exciting showcase of the latest seabird research, located within the heart of the city of Liverpool, famous for its maritime history and cultural diversity. Registration will open in September of this year and a website will be launched soon. Please keep your eye on our website - http://seabirdgroup.org.uk/ - for further information. We will also publicise information, as it becomes available, via our Facebook and Twitter accounts. For those of you on Twitter, you can follow the hashtag #seabirds18."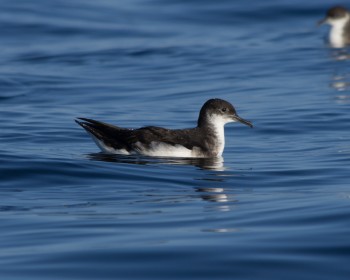 Manx Shearwater, photograph by Nathan Fletcher
The 13th International Seabird Group Conference was held at Edinburgh University in September 2016.
John Cooper, ACAP Information Officer, 19 July 2017