The project "Sustainable Management of Tuna Fisheries and Biodiversity Conservation in the Areas Beyond National Jurisdiction (ABNJ)", (also known as the "Common Oceans Tuna Project") aims to achieve responsibility, efficiency and sustainability in tuna production and biodiversity conservation within the ABNJ.
The Food and Agriculture Organization of the United Nations (FAO) is the overall implementing agency of the project, and BirdLife International, through one of its national partners, BirdLife South Africa, is implementing the seabird bycatch component. The seabird bycatch component of the project has a number of separate, but aligned, areas of work. These include increasing awareness and capacity of observer programmes regarding seabird bycatch mitigation, and building capacity of national scientists from key countries in the area of bycatch data collection and analysis, and facilitating a collaborative approach to the assessment of seabird bycatch.
The first stage of the seabird bycatch assessment process involved two regional pre-assessment workshops, one held in Skukuza, Kruger National Park, South Africa in February 2017, and the second in Hoi An, Vietnam in April 2017. The workshops brought national scientists and other experts together to discuss the challenges associated with assessing and monitoring seabird bycatch, including the availability of data and methodological approaches for such analyses. Importantly, the workshops also facilitated constructive discussions towards a collaborative assessment of seabird bycatch and the effectiveness of relevant Conservation and Management Measures in southern hemisphere tuna fisheries operating within ABNJ.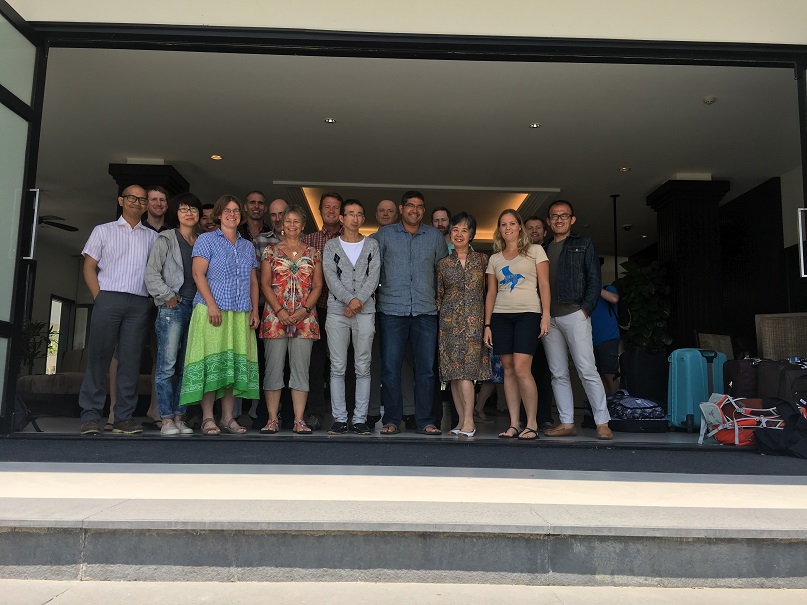 Attendees at the ABNJ workshop held in Vietnam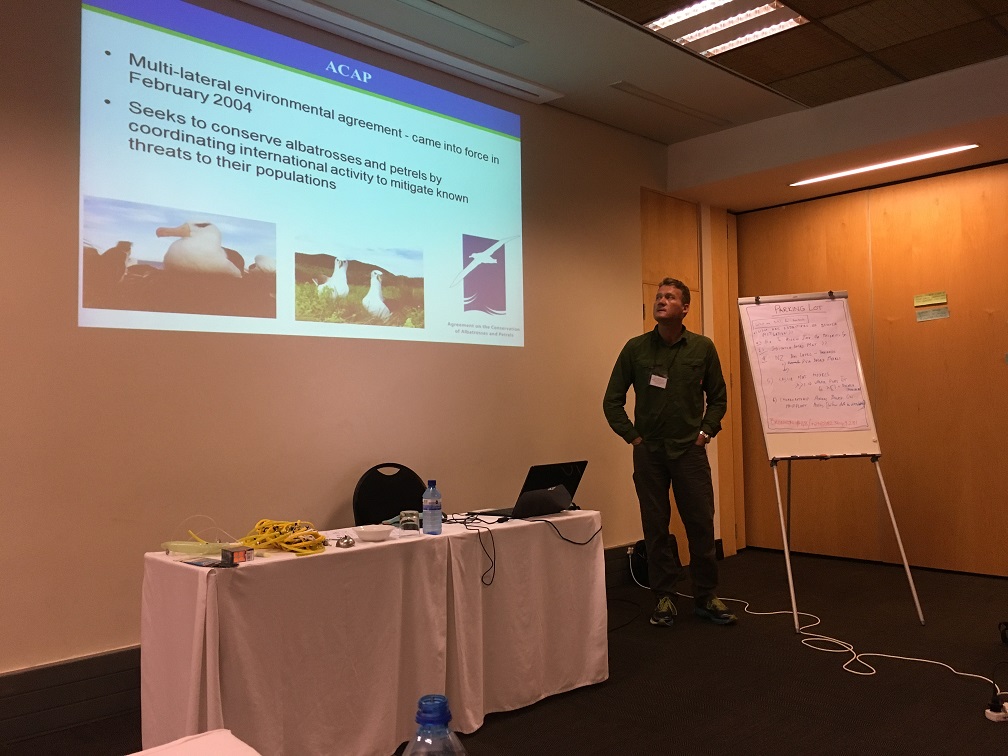 ACAP's Anton Wolfaardt makes his presentation to an ABNJ workshop, photographs by Bronwyn Maree
Two further workshops are planned as part of the process, the first to prepare and collate the required data for a collaborative assessment, and the final workshop to conduct the assessment. These are likely to take place in 2018 and early 2019, respectively.
ACAP was represented at both pre-assessment workshops by the Convenor of its Seabird Bycatch Working Group, Anton Wolfaardt.
An article on the two workshops can be found on the Common Oceans project website. Click here for earlier accounts on the ABNJ's activities in ACAP Latest News.
Anton Wolfaardt, Convenor, ACAP Seabird Bycatch Working Group, 22 May 2017